Tropic Shuffles Upstairs
Tropic Shuffles Upstairs
Tropic Networks moves key advisor Robert Annunziata, ex-CEO of Velocita and GlobalX, into chairman's seat Tropic Networks Inc. has a new board chairman: Robert Annunziata, a former CEO of Global Crossing Holdings Ltd., who also serves on the board of ADC Telecommunications Inc. (Nasdaq: ADCT) (see Annunziata Takes Tropic Chair).

The appointment's no surprise. Annunziata, 54, has been advising Tropic for months, though the company previously wouldn't elaborate on his role (see Metro DWDM Renaissance? ).

Annunziata's appointment comes at a crucial juncture for Tropic. The startup's future's still in question, despite lots of funding and an early start in a hot new area, namely, remotely configurable metro DWDM gear (see Tropic Takes $20M, Looks to Partner and Tropic: Hot or What?).

Tropic is in detailed talks with two RBOCs (regional Bell operating companies) and one large MSO (multisystem operator), according to Rob Lane, VP of marketing and business development. So far, though, nothing's come of it. Meanwhile, Tropic's in a heated race against competitor Photuris Inc. to win a first customer.

Scuttlebutt has it Photuris won a deal earlier this summer with an unregulated subsidiary of Verizon Communications Inc. (NYSE: VZ). But at least one analyst, who asked not to be named, told Light Reading last month that Tropic has garnered more interest from Verizon's regulated side (see Metro DWDM Action Heating Up). The jury's out, he says, on whether the RBOC will end up ordering anything from either player.

Since incumbent carriers are generally afraid of buying from startups these days, it's a time when the right partnership could sink or sail Tropic's future, and Lane doesn't deny that Annunziata could be key to forging alliances, perhaps with ADC: "I think, given Bob's background, his [chairmanship] opens up angles on a whole host of potential partnerships," Lane asserts.

Annunziata's been in the business long enough to have helpful connections. In the 1990s he headed Teleport Communications Group, a CLEC (competitive local exchange carrier) that was bought by AT&T Corp. (NYSE: T) in 1998. After the acquisition, he spent six months as president of AT&T's Business Services group, then moved to Global Crossing in February 1999, moving on in March 2000. He was CEO at Velocita from May 2000 until September 2002. Velocita was sold to AT&T in November 2002.

Annunziata's interest in Tropic seems promising in itself. This isn't a fellow who puts small value on his time: At Global Crossing, his rich compensation made headlines. As an ADC board member, he made over $30,000 in fiscal 2002, not counting stock option awards. He serves on the board of just one other private venture, ThruPoint Inc., a technology consulting company. He's also chairman of the board for the YMCA of Greater New York.

Lane's mum on what Annunziata's remuneration will be at Tropic, except to say that "it's related to the success of the company."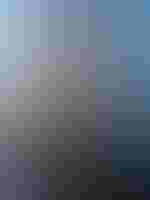 — Mary Jander, Senior Editor, Light Reading


Subscribe and receive the latest news from the industry.
Join 62,000+ members. Yes it's completely free.
You May Also Like
---