Supercomm Snippets: The Sequel
Supercomm Snippets: The Sequel
Fun, frolics, freebies, and fermentations were all on offer at this year's Supercomm – if you knew where to look CHICAGO – Supercomm 2004 – Never mind capex increases, levels of optimism, and operator strategies for next-generation networks. There's only one way to gauge the health of the telecom sector, and that's by the quality of the freebies available on the show-floor stands.

The news is not good, people. The "Freebie Factor" rating is still distressingly low – clearly the worst is not yet fully behind us. Pens and T-shirts simply don't cut it with the modern, sophisticated exhibition visitor.

Our "Freebie of the Show" award goes to OSS company System Management Arts Inc. (Smarts) for its Musclemites remote control car (see picture below). By Wednesday lunchtime it had shipped more than 350, and there was no sign of demand abating.

Now everyone needs to take Smarts' lead and put some serious effort into their stand giveaways for 2005. We want to see some serious toys next year, or some fine wines.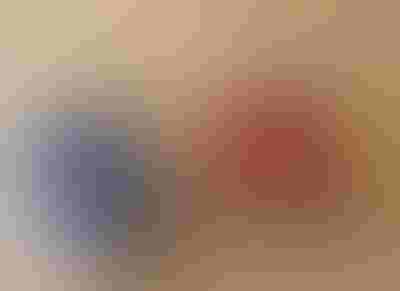 Speaking of which, get a load of our remaining Supercomm Snippets, fresh from our reporters' notebooks (see Supercomm Snippets):


The Supercomm exhibition was split between two halls this year, but is due to be housed in just one giant hall at the same location next year. So why was it split up this year? Because there were other events running simultaneously that were taking up floorspace, albeit out of sight behind giant barriers. Maybe it's just as well they were out of sight. According to staff at Chicago's McCormick Place, one event was a volleyball contest that involved 15,000 teenage girls, while the other was a renowned wine industry event called Vinexpo. The mind boggles...



Sycamore Networks Inc. (Nasdaq: SCMR) founders Desh and Dan hinted earlier that the company is about to spend some of its fabled $1 billion. Now we're hearing it's likely to be "somebody overseas." We leaned in to get more info, but our source's words were drowned out by yawns.



For one week, Caspian Networks Inc. had the World's Smallest Core Router. The company's a50 box was at the heart of the DSL Forum's demo network, and there on the network diagram was the dreaded Core Router label. (Caspian ditched the core routing market a while ago, instead focusing its Flow-Based Networking on premium IP services in general).

Never heard of the a50? Code-named Hobbit, it's a half-pint version of the flagship Apeiro router (seven slots, 40-Gbit/s capacity) being prepped for formal announcement later.



There's been a Larry Roberts sighting. The Caspian founder is taking the flow-based routing concept to the enterprise (see Larry Has Left the Building). According to the Cook Report on Internet, Roberts's new gig is called Anagran Inc., and it's focusing on quality of service (QOS) for IPv6.



Light Reading organized a few of its own events, including a highly successful conference focusing on the triple-play services trend (see Video Profits on Pause? and Carrier Comes Clean on Triple Play). We also put on the annual "Heavy Drinking" party for those who like to spend their evenings in microbreweries. This year's socializing was accompanied by the first Light Reading pool tournament, which, er, was won by the Light Reading team. Cries of "Fix!" were met with only more beer, vodka, and tequila. Now, that's what we call triple play. A full report will follow soon.



Our award for "Crassest Booth" (or "Booth We Passed Most Often in a Single Day") went to Hula Networks Inc., which was populated by several blonde, hula-skirted ladies and surrounded by eager attendees (see pic below).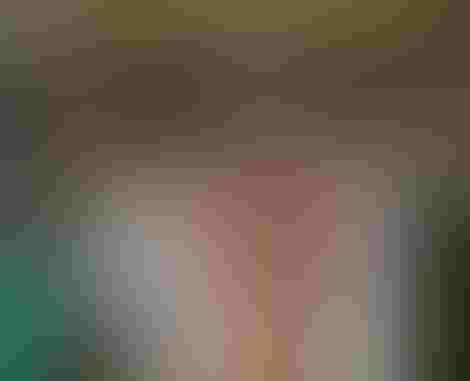 The only thing missing from the stand was any explanation of what the company actually does, but that didn't seem to put anyone off. (It's a reseller, in case you were wondering. Of equipment. Not hula skirts.)

We'll end this missive by spotlighting the most annoying and overused phrase of the 2004 show. For some reason, 2004 was the year of "Moving forward." As in: "Please stop using such meaningless phrases in your presentations, moving forward."

— Ray Le Maistre, International Editor, Boardwatch, and Craig Matsumoto, Senior Editor, Light Reading


Subscribe and receive the latest news from the industry.
Join 62,000+ members. Yes it's completely free.
You May Also Like
---