Ethernet, Cloud Look to Scale
Ethernet, Cloud Look to Scale
Simplicity and connectivity will be key to the next stages of Ethernet and cloud services, according to Ethernet Expo's Day 1 keynotes NEW YORK -- Ethernet Expo Americas 2011 -- With Ethernet services becoming an established part of the industry, and cloud services getting there, the keynotes on Tuesday morning focused attention on how to scale these services.

Kevin Daines, vice president of data architecture at Ciena Corp. (NYSE: CIEN), stressed a need for simplicity in Ethernet services, while Jarred Appleby, chief marketing officer for Equinix Inc. (Nasdaq: EQIX), focused on connectivity, in the form of cloud-computing hubs.

A good part of Daines's talk focused on operations, administration and maintenance (OAM), an area where Ethernet services now has stacks of standards and protocols.

"We have created a rich set of tools. It's very sophisticated -- lots of knobs, lots of bells and whistles. I don't know if it's simple enough for us to scale efficiently," Daines said. "I spend a lot of time with operators all over the world, and the question comes up all the time: How do I orchestrate this?"

Something he'd like to see included in dynamic performance monitoring: getting the network to watch and diagnose itself, essentially. This could go down even to the optical layer, through the innovations made available by digital signal processors (DSPs).

Another capability that would help: movable OAM. During an upgrade, it would help if a network device could migrate active OAM sessions to another device. The bigger point was that these things should happen automatically, or be triggered by a user interface that's as simple as possible.

"Can we enable iPad-based operations? I don't know if we'll go quite that far, but that should be the goal," Daines said.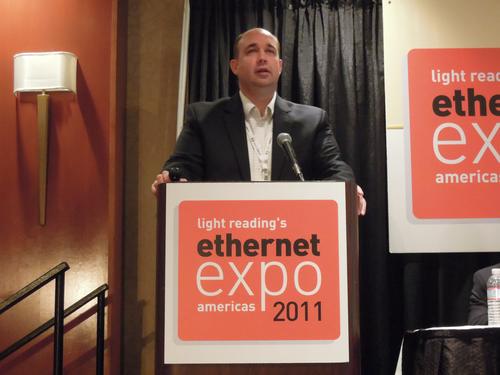 Appleby, meanwhile, talked about the way cloud services are spreading out to reach more users. Cloud providers such as Amazon Web Services Inc. started out with very few data hubs. But factors like the increased interest in low-latency services have forced them to spread out, in order to have locations that are closer to key customers.

"There are now 10 to 12 natural cloud hubs around the world," the fastest growing being in Singapore and in Secaucus, N.J., Appleby said.

Of course, he had a reason for bringing this up: Last month marked the launch of the Equinix Marketplace, a Web portal that lets operators advertise Ethernet and cloud capabilities to the user market. The idea is to give potential users a place to find these services; it's a concept Equinix has been talking about for at least a year. (See Q&A: Equinix – Carrier Ethernet Exchange.)

Appleby also stressed the need for hybrid clouds, because so many customers want the direct, private connectivity that doesn't come with the public cloud. It's an area where some providers are seeing healthy customer interest. (See Rackspace Touts the Hybrid Cloud.)

In general, his concern was analogous to Daines's: that services -- cloud services, in this case -- might not be able to widen their scope to match demand.

"Now is the time to scale the cloud, and now is the time to scale some of the mobile data solutions. Those are the next two mega-waves that we're seeing," he said.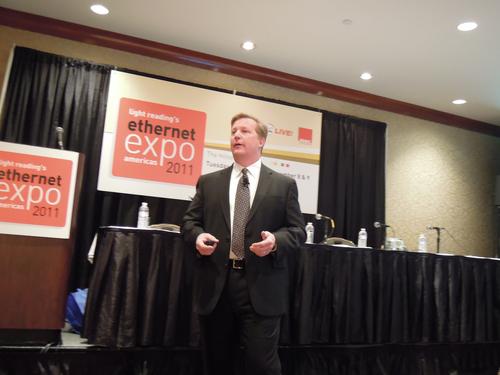 — Craig Matsumoto, West Coast Editor, Light Reading


Subscribe and receive the latest news from the industry.
Join 62,000+ members. Yes it's completely free.
You May Also Like
---