Cable Defends Its SDV Crutch
Cable Defends Its SDV Crutch
NCTA claims tuning adapters – deployed to just 31,600 subs so far on cable systems that use switched digital video – are doing the job Even though few cable customers need tuning adapters to view switched digital video (SDV) channels, the devices have represented a flashpoint in the debate over proposed short-term "fixes" in the CableCARD rules.

The National Cable & Telecommunications Association (NCTA) , in reply comments filed at the Federal Communications Commission (FCC) late Monday, came out in defense of the tuning adapter, a discrete device used to help TiVo Inc. (Nasdaq: TIVO) boxes, and other inherently one-way CableCARD-based devices, access programs in a cable operator's switched video tier. The NCTA thinks those adapters -- made by Cisco Systems Inc. (Nasdaq: CSCO) and Motorola Inc. (NYSE: MOT) -- are doing the job just fine.

But TiVo is making a big stink about tuning adapters, claiming the approach is a kludge that asks customers to attach another set-top. TiVo has proposed an alternative that it thinks is more elegant: an IP-based communications back-channel that would link the DVR with the cable operator's headend to set up the SDV sessions. (See TiVo, Cable Re-Spark SDV Debate .)

In its reply comments, the NCTA contends that it's demonstrated that tuning adapters work, and that the five largest US cable operators are already providing them free of charge.

It's more clear than ever that the tuning adapter market is a small (albeit vocal) one, as just more than 31,600 cable subscribers are using tuning adapters today to access SDV content, according to the NCTA. By comparison, the US cable industry has 43.5 million digital video subs. However, the number of consumers needing tuning adapters could rise significantly when Comcast Corp. (Nasdaq: CMCSA, CMCSK) begins to deploy SDV aggressively this year and next. (See Comcast Getting Ready to Uncork SDV.)

The NCTA also argued that TiVo's IP back-channel proposal doesn't belong in this round of rulemaking. It's not necessarily against the idea, but suggests instead that the FCC move the topic into what's being called the "AllVid" notice of inquiry (NOI). AllVid could end up creating rules for all multichannel video programming distributors (MVPDs), and not just the cable industry. (See All About the FCC's AllVid and FCC Inches Towards Net-Agnostic Gateways.)

The NCTA likewise claimed that TiVo is pursuing an IP back-channel tailored to its needs so it can avoid having to make the kind of tru2way-compliant box that most major US MSOs are supporting. (See Comcast Closing Tru2way Gap .)

Does size matter?
The NCTA also tried to suppress TiVo's complaints regarding the size of the tuning adapter. TiVo claims that it was originally in favor of the tuning adapter because it thought the resulting device would be a small, out-of-the-way dongle, not a larger, set-top sidecar box.

The NCTA countered that tuning adapter shipments simply are not at high enough volume to justify the costs for Cisco and Moto to design new, smaller versions. The lobbying group also wondered why TiVo is lodging such a complaint in the first place, noting that the DVR pioneer actively markets a hard drive made by Western Digital Corp. (NYSE: WDC) that's about the same size as Cisco's tuning adapter. Here's the evidence NCTA supplied to the FCC to make its point: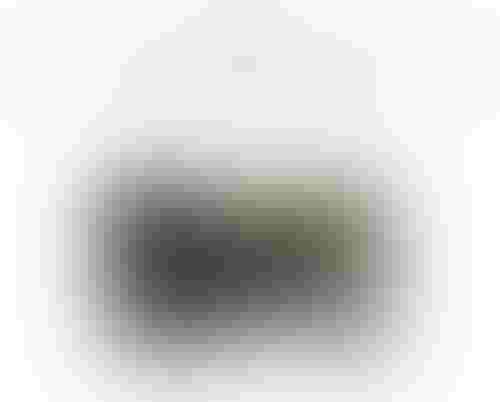 The NCTA also shot down a Consumer Electronics Association (CEA) suggestion that cable provide more technical support for retail devices, claiming there is no need for the FCC to impose a "new open-ended rule" and that such responsibility should be shared equally among MSOs and consumer electronics firms.

"If a retail device is not working," the NCTA said, "cable operators will ensure that the CableCARD is working, but the retail equipment is otherwise the responsibility of the customer and the device manufacturer, which should have its own technical support lines, firmware and software updates, set-up and troubleshooting procedures, and return or refund policies."

The FCC's proposed rules aim to remedy issues with the CableCARD regime as the commission gets ready to pursue the broader AllVid NOI. Only about 520,000 cable subs use retail "navigation devices," which include a limited number of set-tops from TiVo and Arris Group Inc. (Nasdaq: ARRS) (via its acquisition of Digeo Inc.) and several digital TVs that are outfitted with CableCARD slots. (See Arris Digs Digeo and CableCARD Update .)

The FCC docket is expected to fill up with additional reply comments on this matter from TiVo and others with skin in the game. Light Reading Cable will follow up with a roundup of the arguments being made as the Commission prepares to vote on the proposed CableCARD rulemaking later this year.

— Jeff Baumgartner, Site Editor, <ahref="http://www.lightreading.com/lr-cable/">Light Reading Cable
Subscribe and receive the latest news from the industry.
Join 62,000+ members. Yes it's completely free.
You May Also Like
---