LinkD, Construction App Startup, Has Enterprise Cloud Needs
LinkD, Construction App Startup, Has Enterprise Cloud Needs
In order to get its app out to the construction industry, LinkD – formerly WireFlare – needs enterprise-level cloud help. It found a willing partner in Oracle. For most of his career, Todd Robertti has straddled two different worlds.
Growing up in the 1990s, Robertti started dabbling in software development and code, helping to create Bulletin Board Systems using DOS and moving on to HTML and Flash. It eventually lead to an interest in DevOps.
Then, for a time, he also worked in the construction business, learning the ins and outs of that trade.
Robertti's knowledge of software development and DevOps led him to create his own company in 2012 called WireFlare, which developed web-based, software-as-a-service (SaaS) applications for other companies.
Then, the company decided to create its own project management application, called LinkD, for the construction industry. The app debuted in earlier October, and Robertti and his team changed the name of the company to LinkD as well to reflect the new business model.
Figure 1: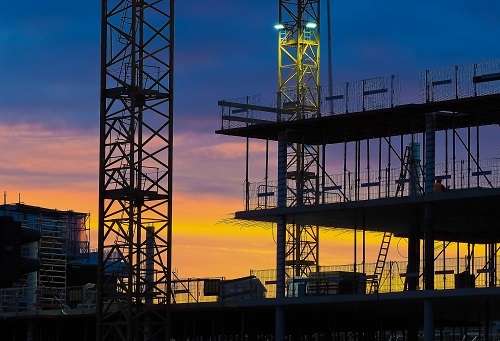 LinkD is offering apps for the construction industry
(Source: MichaelGaida via Pixabay)
The turning point came when Robertti was invited to a Google for Entrepreneurs event in Las Angeles the year before and the company asked for a pitch.
"We didn't have a product because we made products for other people, so when we got invited to this and they asked what our products was I came up with a product over the weekend and pitched it to a team at Google and they were like 'We love it. Why don't you come show it to us,' " Robertti told Enterprise Cloud News recently.
"So we stopped everything and we all worked on coming up with a product that works and we went down to LA with the bare bones of an app. And all the innards of the apps were photoshopped," Robertti said, adding "We came back with $400,000 and at that point forward it was like 'we're doing this.' "
However, moving to developing its own apps means that LinkD needs extra resources.
Within its Rancho Cordova, Calif., facility, the company has a 15- by 15-foot room stacked with IT gear, including VOIP servers, asterisks DMZ servers for guess access, GIT servers, NAS, firewalls and switches. There's also a 100Mb fiber optic connection to the building.
Still, Robertti sees a risk to his growing business.
"It's not a safe way to do business," Robertti said. "Anything can happen multi-tenant [building]."
The alternative was to invest and move parts of the business to the cloud. Specifically, an infrastructure-as-a-service (IaaS) platform. After looking at, and even working with some cloud providers, Robertti and his team took an usual choice and picked Oracle for its cloud infrastructure.
Keep up with the latest enterprise cloud news and insights. Sign up for the weekly Enterprise Cloud News newsletter.
Although Oracle Corp. (Nasdaq: ORCL) has been building out an IaaS platform for some time, it's been more quiet about its efforts in this area compared to other cloud services, such as SaaS and platform-as-a-service (PaaS).
However, that changed earlier this year at Oracle Open World, where the company talked expansively about it IaaS offering and where it will compete against bigger competitors such as Amazon Web Services Inc. . (See Oracle Cloud Infrastructure Gets Compute, Networking Boost.)
However, Oracle has the reputation of catering to the biggest of the big enterprises, and startups such as LinkD typically gravitate to AWS or Google Cloud for their needs. Even Robertti noted that Oracle has a reputation as the "big, red, expensive company."
However, the LinkD app has special needs. It's based on a MongoDB stack on the back-end, along with middleware and then Angular up-front to provide the user interface. Since this is a SaaS application, Robertti was particularly interested in the input/output operations per second (IOPS) capabilities Oracle could provide through its cloud infrastructure.
Figure 2: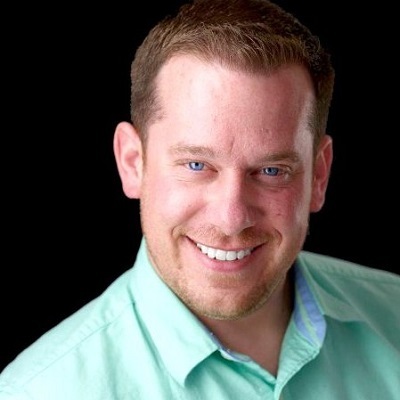 Todd Robertti, founder of LinkD and WireFlare
(Source: LinkD)
With a background in DevOps, Robertti was also able to set up the infrastructure himself.
"When you develop a SaaS-based application and you access it from a number of different locations, and from iPads and phones, and your whole objective is to get people out into the field and in the office to collaborate together, you need to have something that is quick and reliable," Robertti said.
Even though LinkD is relying on Oracle for its cloud needs, it's not exclusive to the company in its technology needs. The company is also using one of Oracle's biggest rivals -- IBM Corp. (NYSE: IBM) -- for cognitive computing, specifically through Watson.
"We use data from the Weather Channel and social metrics to predict ground conditions in different parts of the US so if our customers know that it's muddy at a job site and they can't work that day, they can allocate resources elsewhere," Robertti said.
The important part of any startup is to grow, and now that his company has its own product, instead of developing apps for other firms, Robertti notes the goal now is to focus on the future.
"The nice thing is that OCI is a newer product and as they grow, we're going to grow, too. Right now we are continuing to develop the aps and bring our infrastructure up to speed so that we can add a worldwide presence, as well as redundancy," Robertti said.
Related posts:

— Scott Ferguson, Editor, Enterprise Cloud News. Follow him on Twitter @sferguson_LR.
Subscribe and receive the latest news from the industry.
Join 62,000+ members. Yes it's completely free.
You May Also Like
---