Huawei DTAs Break In at Suddenlink
Huawei DTAs Break In at Suddenlink
Suddenlink is the first US MSO to confirm that it's deploying simple channel zappers from the Chinese giant Suddenlink Communications has confirmed that it is deploying Digital Terminal Adapter (DTA) boxes from Huawei Technologies Co. Ltd. to support an analog reclamation project that is clearing out room for more video-on-demand (VoD), HDTV, and Docsis 3.0 services.

Suddenlink, an MSO with about 1.3 million customers, isn't specifying where it's using the DTAs, but the boxes are being distributed to nearly 20 of the MSO's markets, from West Texas to West Virginia, according to a spokesman.

Suddenlink is using the one-way converter boxes to ensure that customers can still view basic channels on analog TV sets as those networks are migrated to digital. That work ties into Project Imagine, a bandwidth management and advanced services initiative that will see Suddenlink spend about $350 million in capex through 2012 "above and beyond" its regular spending levels.

Huawei has developed two standard-def DTA models – one that works on Motorola Inc. (NYSE: MOT)-based digital cable networks, and smaller version designed to run on either Moto or Cisco Systems Inc. (Nasdaq: CSCO) cable systems. Huawei's recent move into the DTA market applies competitive pressure on several other vendors, including Motorola, Cisco, Pace plc , Technicolor (Euronext Paris: TCH; NYSE: TCH), and Evolution Digital LLC, among others.

In February, the Federal Communications Commission (FCC) granted a temporary waiver allowing Huawei to sell DTAs with integrated security to U.S.-based cable operators. It's not clear whether Suddenlink is deploying those boxes with the security enabled or delivering video through them "in the clear." Comcast Corp. (Nasdaq: CMCSA, CMCSK), which has already deployed millions of DTAs, has already enabled encryption is some of its markets. (See Huawei Gets Box Break at the FCC and Comcast Lights Up DTA Encryption .)

Web evidence
A tip on the Light Reading Cable message board directed our attention to some info on the Web that details Suddenlink's project and an image of the DTA the MSO is highlighting. The device doesn't bear Huawei's logo, but it sure looks like the DTA for Motorola networks that the Chinese vendor showed off at the Society of Cable Telecommunications Engineers (SCTE) Cable-Tec Expo last fall.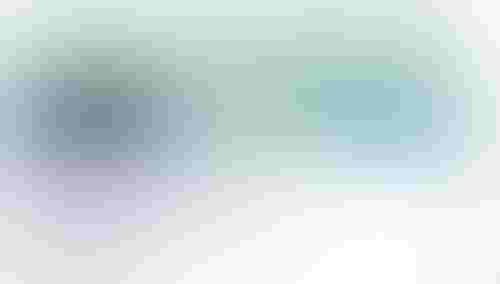 Suddenlink is the first MSO to confirm a DTA box deal with Huawei, which has been pushing its way into the U.S. cable market with a lineup of set-tops, optical transmission gear, wireless equipment, and IP Multimedia Subsystem (IMS) components. (See Cox, Huawei Make Wireless Connection and Huawei, Ericsson Get a Piece of Comcast's IMS Action .)

Light Reading Cable reported last fall that both Suddenlink and Mediacom Communications Corp. had deals to buy DTAs from the Chinese vendor, with Suddenlink on board for at least 70,000 units if an initial batch of 7,000 tagged for early pilot efforts went well. Industry sources say Comcast is also taking a close look at Huawei's DTAs, but it's still unknown if the MSO has pulled the trigger on any purchase orders. (See Huawei Breaks US Set-Top Seal .)

Mediacom is deploying DTAs as well for its own analog reclamation activities. A Mediacom spokesman confirmed that the MSO is evaluating Huawei DTAs, but it's still not clear when or if Mediacom will be using them.

Huawei has been supplying optical gear to Suddenlink and Mediacom for some time. Mediacom announced last fall that it was using Huawei's OSN6800A platform to provide next-generation dense wavelength division multiplexing (NG-DWDM ) transport for a 4,000-kilometer backbone network touching portions of Missouri, Iowa, and Minnesota. (See Mediacom Picks Huawei.)

A Huawei spokeswoman declined to offer further comment on the company's DTA activity with U.S. cable operators.

— Jeff Baumgartner, Site Editor, <ahref="http://www.lightreading.com/lr-cable/">Light Reading Cable
Subscribe and receive the latest news from the industry.
Join 62,000+ members. Yes it's completely free.
You May Also Like
---