Eurobites: BT Says Adios to Spain
Eurobites: BT Says Adios to Spain
Also in today's EMEA regional roundup: Altice Europe sells almost half of its fiber Portugal unit to Morgan Stanley; Russian government seeks control of joint 5G venture; China stirs the Huawei pot in Germany; the Helsingør experiment.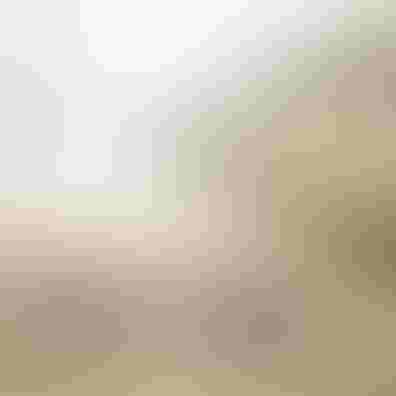 Also in today's EMEA regional roundup: Altice Europe sells almost half of its fiber Portugal unit to Morgan Stanley; Russian government seeks control of joint 5G venture; China stirs the Huawei pot in Germany; the Helsingør experiment.
BT's dismantling of its troublesome Global Services unit continues with the UK incumbent operator announcing that it has agreed to sell its Spanish ICT services business to funds managed by Portobello Capital. BT will, however, retain a presence in Spain with offices in Madrid and Barcelona, and, through a wholesale agreement, will continue to have access to the domestic infrastructure. Included in the deal is a 5,600km owned and leased fiber network, fully owned metro networks in Barcelona and Madrid and three data centers. The Spanish business provides networking services to around 600 major enterprises and generated approximately £230 million (US$307 million) in revenues in the 2018/19 financial year. Financial details of the deal were not disclosed. (See BT Cuts 4% of Jobs, Plans Global Services Overhaul and Eurobites: BT Explores Sale of Spanish Unit.) As part of its ongoing efforts to reduce its enormous debt pile, Altice Europe has sold a 49.99% stake in its Portuguese FTTH subsidiary to Morgan Stanley Infrastructure Partners for an initial sum of €1.565 billion (US$1.74 billion). The move is part of a plan to create a nationwide fiber wholesaler in Portugal. For the full story, see this article on our sister site, Broadband World News. The Russian government would like control, possibly via a "golden share," of the 5G joint venture set up by the country's four main operators, Megafon, MTS, Rostelecom and Vimpelcom, according to UrduPoint, citing comments made by Deputy Communications Minister Oleg Ivanov. Last week, the four operators announced plans to set up a joint venture for 5G spectrum holdings that could be shared by the operators: For more on that move, see this Rostelecom press release. Tensions are rising in Germany over the role that Huawei will play in the country's communications networks. As our sister publication Telecoms.com reports, Chinese Ambassador Ken Wu stated during an interview during a recent Handelsblatt industrial summit that any decision by the German government to exclude Huawei from Germany's 5G network would have consequences. That's really not going to help, especially as various decision-making processes about the role of Chinese technology firms in German networks appears to be at a delicate stage: Deutsche Telekom, for example, has halted its 5G contract awards process until the German government makes a call. Denmark's TDC has embarked a 5G pilot in the town of Helsingør, a project that forms part of a wider partnership with Ericsson. The Helsingør experiment (if that's not already the title a best-selling paperback, it should be) involves 40 masts and, says TDC, is the largest project of its kind in Denmark. The operator is extending an invitation to potential partner companies to try out new 5G-based services and to customers who want to give 5G-powered phones, smart-home applications, broadband and TV a whirl. Italian cable manufacturer Prysmian Group has unveiled a 180-micron, bend-insensitive fiber that it says, will enable network operators to deploy even more fibers in their ducts and enable more diverse network configurations. For more, see the full announcement here. Telefónica Tech, the recently created Telefónica unit whose remit is the digital cloud, security and IoT/big data, has revealed its management team. The four execs who will report to CEO José Cerdán are: Antonio Marti (COO); Pedro Pablo Pérez (responsible for the security portfolio); Gonzalo Martín-Villa (IoT/big data); and Hugo de los Santos (cloud). The UK needs to get smarter about artificial intelligence and work out how to translate cutting-edge AI research into actual, real-world success stories. That's the conclusion of the AI Index, a study compiled by US academics and researchers and cited in this Telegraph report. The study shows that the UK has fallen to sixth place in terms of AI patents published between 2015 and 2018, behind Germany and France. Live in Switzerland and want to feel a bit more guilty about your next long-haul holiday? Swisscom has just the thing: A new app, called the Swiss Climate Challenge, allows you to calculate your own carbon dioxide footprint and provides "game-based incentives" to help you change your traveling ways. The app has been developed by Swisscom in conjunction with South Pole, a provider of climate protection systems and Engagement Migros, a development fund that supports social-change projects. — Paul Rainford, Assistant Editor, Europe, Light Reading
Subscribe and receive the latest news from the industry.
Join 62,000+ members. Yes it's completely free.
You May Also Like
---