Eurobites: Deutsche Telekom Orders 5G Freeze Until Heat Is off Huawei
Eurobites: Deutsche Telekom Orders 5G Freeze Until Heat Is off Huawei
Also in today's EMEA regional roundup: InterDigital files Huawei patents suit in UK; ADVA leads optical research program; 2Gbit/s 5G in Helsinki; Ericsson reassures on corruption costs.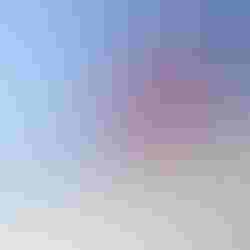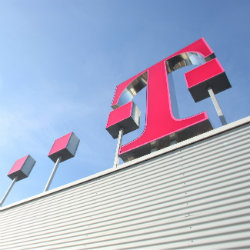 Also in today's EMEA regional roundup: InterDigital files Huawei patents suit in UK; ADVA leads optical research program; 2Gbit/s 5G in Helsinki; Ericsson reassures on corruption costs.
Deutsche Telekom has put a freeze on the awarding of 5G contracts to equipment vendors until the German government reaches a decision on whether to ban Huawei from future networks, according to a Reuters report. "In light of the unclear political situation, we are not currently entering into any 5G contracts -- with any vendor," a Deutsche Telekom spokesperson told Reuters. Germany has been vacillating on the Huawei issue for many months: Initially it gave the impression that, regardless of pressure from the Trump administration, its door would remain open to the Chinese vendor, but more recently the country's defense secretary said that ruling Huawei out of its infrastructure was still an option. (See Eurobites: Our 5G Door Is Open, Germany Tells Huawei and Trump is losing the European war against Huawei.) And as if Huawei didn't have enough on its plate already, InterDigital, the US-based communications and video technology R&D specialist, it has filed a patent infringement action in the UK against the Chinese vendor seeking, among other things, "a determination of FRAND [fair, reasonable, and non-discriminatory] terms for a license to InterDigital's portfolio of 3G, 4G and 5G standards-essential patents." There are five patents covered in the UK High Court action, three related to 4G LTE technology and two related to High-Speed Uplink Packet Access (HSUPA), a technology in 3G networks and devices. ADVA is to lead a research project, OptiCON, aimed at significantly expanding the capacity of optical metro and core networks. The project is funded by Germany's Federal Ministry of Education and Research, and will explore technologies that will enable fiber infrastructure to carry ten times more throughput than it does today. 5G smartphone users in Helsinki's Maria 01 startup incubator have been enjoying network speeds of 2 Gbit/s on Telia's live network using test frequencies in the mmWave range. The trial is part of ongoing collaboration between Telia Finland and Nokia in the 5G sphere. Ericsson has put out a statement seeking to reassure investors the resolution of a long-running corruption investigation in the US will cost the company no more than $1.2 billion, as previously disclosed. An excitable story on Bloomberg, saying that the deal "could cost the telecommunications equipment maker more than $1 billion," possibly prompted Ericsson's announcement (even though, of course, Ericsson had already said this much itself). For more details, see this story on our sister site, Telecoms.com. (See Ericsson Expects $1B US Fine for Corruption, Warns Non-US Investigations May Follow.) The Dutch government has revealed that its first 5G spectrum auction -- covering bandwidth in the 700, 1400, and 2100MHz ranges -- will take place by June 30, 2020, with a floor of €900 million ($998 million), Reuters reports. UK altnet Truespeed is extending its fiber network into the tiny medieval city of Wells and its surrounding area. The targeted area covers around 6,000 residential properties and 1,000 registered businesses. According to Truespeed, the narrow roads and historic buildings of Wells make it a challenging location for fiber rollout but the company believes it can deliver its rollout without laying waste to the city's heritage. Figure 1:
Ye olde citie of Wells: Not that fiber friendlie — Paul Rainford, Assistant Editor, Europe, Light Reading
Subscribe and receive the latest news from the industry.
Join 62,000+ members. Yes it's completely free.
You May Also Like
---