AT&T: 'True Mobile' Is Driving Cloud Edge
AT&T: 'True Mobile' Is Driving Cloud Edge
A new generation of mobility apps requires performance not available from conventional cloud. SAN FRANCISCO -- Structure 2017 -- "True mobile use cases" such as autonomous cars, augmented and virtual reality, industrial IoT and robotics require edge computing to meet their performance needs, an AT&T vice president says.
"Those types of capabilities have to have high bandwidth and low latency. That demand requires us to put our cloud at the edge," Amy Wheelus, AT&T Inc. (NYSE: T) vice president of cloud and D2 platform integration, said Tuesday at the Structure conference here.
For example, a customer might walk into a store, and be identified by edge systems at the store that recognize the customer's mobile device. The customer then receives AR/VR product display of real-time offers. The customer purchases a product and analytics go back to the cloud, which are used to predict future shopping. "It's a closed loop system," Wheelus said.
AT&T is in the midst of an ambitious, multi-year plan to convert its network from purpose-built hardware devices to a software architecture with an open source foundation, more suited to emerging cloud and mobile applications. (See AT&T's Donovan: Resistance to Change Is Futile .)
Figure 1: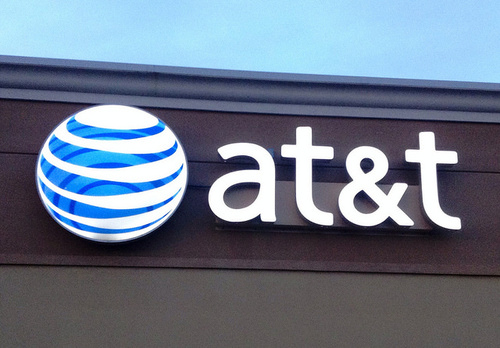 Photo by Mike Mozart(CC BY 2.0)
Wheelus named five key factors driving change to network architecture. First, enterprises need to keep content at the edge of the network, to improve application performance. That means data from the edge is processed at the edge.
Enterprises need to maintain quality of experience, reducing latency and providing more efficient usage of network capacity, Wheelus said.
Networks need to separate hardware and software -- "decompose and disaggregate the access function" is how Wheelus put it -- loosely coupling both hardware and software to improve flexibility, Wheelus said. Indeed, when AT&T talks to its vendors, it tells providers who previously sold AT&T hardware to sell software instead.
And enterprises need to increase application resiliency, improving reliability by reducing transport between the customer and the cloud.
But the most important driver of edge computing is the business case -- those new mobility applications.
To achieve the network flexibility required by edge computing -- and by the exploding bandwidth demands of video and other emerging technologies -- AT&T is committing to an open source strategy. "We are committed 110% to an open source world," Wheelus said.
Last week, AT&T announced an AI open source platform (AT&T Launches New AI, Microservice Initiatives), and it's working with key open source projects, such as OpenStack, the Cloud Native Computing Foundation, the Open Network Automation Platform, the Open Networking Foundation ONF, and the 3rd Generation Partnership Project (3GPP). "The result will be an edge-focused network that can support low latency workloads along with high-performance workloads," Wheelus said.
Our colleagues at Light Reading have reported in great depth about AT&T's open source and cloud initiatives. Here are some of their key articles and video:
— Mitch Wagner




Editor, Enterprise Cloud News
Subscribe and receive the latest news from the industry.
Join 62,000+ members. Yes it's completely free.
You May Also Like
---