As the saying goes, "Shoot for the moon. Even if you miss, you'll land... in a long, rewarding career in telecom." Right?
We may have minced words here, but that was the case for Rachel Kutz, AT&T Inc. (NYSE: T)'s vice president of supplier diversity. While she had a lifelong passion for outer space, a willingness to pivot and go for opportunities she had little experience in helped land her in a 15-year long career at AT&T.
Kutz has held a number of roles at AT&T after starting there as an RF engineer in 2003. Most recently, she was promoted to run AT&T's supplier diversity program. The carrier has committed to spending more than 20% of its supplier money with companies that are led by women or certified diverse individuals, and it's Kutz's job to ensure that happens. (See AT&T Urges Women-Owned Businesses to Tackle New Tech.)
She caught up with WiC about how she's continuing her passion for outer space while building a rewarding career at AT&T, and much more.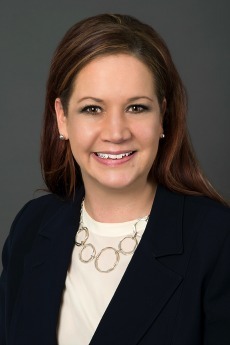 ---
Women in Comms' first networking breakfast and panel of 2017 is coming up on Wednesday, March 22, in Denver, Colorado, ahead of day two of the Cable Next-Gen Strategies conference. Register here to join us for what will be a great morning!
---
Women in Comms: Tell us a little about your background. How did you go from a degree in astrophysics to the telecom industry?
Rachel Kutz: I'm not lying when I say I don't remember a time when I didn't want to be an astronaut. I grew up watching Star Wars and ET, and it made me want to be an astronaut. The problem is they don't talk about how you go become one. My dad wanted me to go into the military, and I didn't want to do that, so I ended up going to school for a physics degree. I tried to stay as close to the sciences as I could. When I graduated, NASA had just crashed one, maybe two, space crafts, but mostly, I didn't know how to go do it. I was in the restaurant business as a bartender for a long time. I realized if I wasn't careful, I would be 40 and bartending. I knew I had to figure out what I wanted to do with my life. It was the mid-90s and the digital spectrum had just been released to traditional cell phone carriers. A friend of the family was a headhunter for telecom, specially for mobile networks and phones. He told me, "with your physics background, you're the right kind of person to go into this." I'm not an engineer, but he said I knew it better than most engineers. He said to go talk to them and read up on GSM and see if you can convince others that you are as good as I think you are." That was my entry way into cell phones. I never saw it coming, but I am sure glad it did. It's been an awesome career.
I started out on the technology side as a radio frequency engineer and worked my way up through leadership on wireless. This is how great AT&T is -- I had been saying I wanted to work on the business side whether on sales, marketing or business development. After about 12 years in the technology side, the business came to me and said, "would you like to try the supply chain organization?" I didn't know what it was. I took another leap and jumped into supply chain and have been doing that now for ten years. It's my second career and the business trusted me to do that, which is another reason this is a great place to work. Not a lot of companies let you do that.
WiC: Do you still get to pursue your love of astronauts and NASA at all?
RK: I read a lot. I recognize that even in the 20 years I've been out of school that everything we know about space and physics has changed. I do try to stay on top of it. I read a lot of books about string theory and chaos theory. I don't have ties to NASA, though I did live in Houston. I do try to stay with the science. I really love that part of my life. I love thinking of the universe and staring at the stars. Even if I'm reading something and I don't know what it means, it's about continuing education. I'm so passionate about girls knowing they can do science and math. It's very much changing. I've been to some women's conferences related to STEM, and I look around the room, and it's filled with beautiful, hip young women who are so smart and they make me feel really good that it's not just "am I smart enough to do it?", it's also now hip and cool to be smart. That has been a challenge. I don't think it's women thinking they aren't smart enough, but will they be pegged an egg-head if they are interested in STEM? That's not the case anymore.
WiC: Why is mentoring important to you, and how do you do it with AT&T and programs like Virtual Student Mentor?
RK: AT&T has many programs for mentoring through its Aspire program. They are constantly building their alliances and the ability for employees to mentor in any way they would want. I was involved in the We Teach Science program, which was a virtual program where I was assigned a student. My student was in Northern California, and I was in Atlanta. We met every week. I tutored her in algebra. It was great. It was one of the scariest things I've ever done. You have a 13-year old kid who thinks "I don't like this and you're a nerd," but it was really great… I love all the opportunities that AT&T offers and am eager to dig in there and expand those options. Most of them are virtual.
WiC: What is the company culture like at AT&T? How is diversity ingrained throughout it?
RK: AT&T has such a long history with employee programs. AT&T should be very proud of their Employee Resource Groups; they have five specifically devoted to women. It's really a grassroots way for employees to get together and join those groups they are most interested in. The other thing I love about it is you don't specifically have to be aligned with the focus of an ERG to join, which is even better. You could go out based on your interests or wanting to meet people or just understand groups, you could join the group and understand more about these cultures. These ERGs are really, really active. I'm involved with three. If I had more time, I'd be involved in more of them. AT&T very much supports them and allows them to function. We get messages at least once a week about one of these ERGs holding a function that gives them more publicity and really provides a service to the overall employee base.
WiC: What is your advice for women in the industry?
RK: My advice is this: be yourself. You have to own your womanhood and who you are. You have to know that it's who you are that got you to where you are today, so have that confidence in yourself and what it is you can do. Be smart. Don't be afraid to be smart but also ask for help when it's needed. The biggest thing is to persevere and have that confidence to persevere and know that any failure just makes you better.
— Sarah Thomas,

, Director, Women in Comms