Rita Marty, executive director in AT&T's Chief Security Officer, has a lot to fear -- malicious activity, malware, data breaches and other network attacks, to name a few -- but she won't accept the fear of technical fields, which is a problem she sees as still plaguing many women.
Women often suffer from the "imposter syndrome," a fear of being exposed as a "fraud" or feeling undeserving of their success despite being high-achieving, highly competent individuals. They worry they won't fit in the tech industry, but Marty says it's time to change this. "Technology is an exciting and great place for women to work, contribute and excel," she says, and women shouldn't stand in their own way.
Not standing in her own way has helped Marty get to where she is today -- in the most challenging and exciting position she's ever held at AT&T Inc. (NYSE: T) where she develops the security architecture and controls required for next-generation virtual networks and emerging services. Here's her perspective on how other women can gain experience, keep advancing and ditch that imposter feeling once and for all.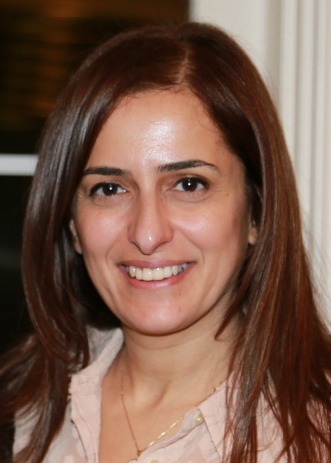 ---
Interested in joining Women in Comms on our mission to champion change, empower women and redress the gender imbalance in the comms industry? Visit WiC online and get in touch to learn more about how you can become a member!
---
Women in Comms: Tell us a bit about your background, philosophy and/or leadership style.
Rita Marty: My background is in mobility. In my previous job, I was responsible for the evolution of the mobile network to support emerging services. I developed the target architecture for mobility to help us grow from millions to billions of connected devices on AT&T's network in the next few years. Customers are asking us to mobilize everything and would like to access services in the cloud anytime, anywhere. I was approached to join the Chief Security Office (CSO) given my background in mobility and the increase in mobile security threats.
My position in CSO has evolved over time to support the company's transformation to a cloud-based architecture leveraging cutting-edge technologies such as network function virtualization (NFV) and software-defined networking (SDN). My team is responsible for developing the security architecture and controls required for our next-generation virtual network as well as emerging services.
This job is both the most challenging and exciting position I've ever held at AT&T. Security is the place to be right now! Security is exploding in every industry and AT&T is no different. To work in security, you have to understand so much about the business and network to embed security in the design of new products and services. Couple that with the fact that AT&T is an industry leader in cloud technology and virtualization, the professional opportunities are amazing.
WiC: What do you see as the biggest issue facing women in comms today?
RM: Women often suffer from the "imposter syndrome." They can often be the biggest doubters of their own abilities. Their male counterparts generally don't lack confidence in their abilities; therefore, many women miss out on key opportunities due to their own doubts. We're currently suffering from a dearth of women in technical fields, which only further exacerbates the problem. Some women are fearful of technical fields. They often feel concern that they won't fit in. It's time to change this! Technology is an exciting and great place for women to work, contribute and excel.
WiC: What can we, as an industry, do to recruit, retain and/or promote more women?
RM: Women gaining experience in technical fields is the starting point. We must support programs to attract girls to science, technology, engineering and math (STEM) careers. Early exposure is critical. We need to ensure these programs are targeted at girls as young as elementary and secondary school age. Programs like "Career Day" and Girls Who Code help get girls excited about the possibilities of a technical career field. Our annual "Bring Your Child to Work Day" is a great success. Kids ages eight to 16 come and spend a day at many AT&T locations and get exposure to technology and innovation.
Providing an extensive background in technical fields should also help women find the self-confidence to combat the impostor syndrome. We must focus on building self-esteem in girls, which is statistically lower than in boys of the same age. Programs like Girls on the Run are geared to help elementary school girls learn how to deal with the pressures they face in modern society.
Finally, diversity is critical to our success, so we must cultivate it within our organization. The ever-increasing pace of technological change requires us to exercise every opportunity to stay competitive. There's significant evidence to prove teams made up of individuals from a variety of backgrounds form stronger teams and develop innovative products and services. AT&T is committed to innovation and diversity enables innovation at a faster speed.
AT&T has a great reputation as a company where diversity is valued and where women can reach their highest potential. Having diversity and the best talent is critical to our business, and we're constantly ranked as a great place to work. More than 84,000 women work at AT&T. This is about 35% of the workforce.
WiC: Are there any programs you or your organization are involved with that you'd like to highlight?
RM: Women of AT&T (WOA) is the largest Employee Resource group in AT&T. It fosters relationships and mentoring among women within our company. It's a great networking opportunity and a strong community that provides opportunities to learn from different female leaders within the company. I previously served as the Public Relations officer of the South Jersey chapter where I was responsible for recruiting women to join this organization. We were able to significantly expand the reach of the program to help many women achieve their fullest potential.
I also sponsor a mentoring circle every year. The mentoring circle creates a one-on-one relationship to help develop other women in AT&T. This is a small environment for women to gain career skills and learn from different female leaders within the company. In addition, we recently sponsored a Women's Executive Panel. This enabled women to get exposure to other women in executive positions and hear and learn from their success story.
WiC: What is your biggest piece of personal advice to women pursuing a career in the next-gen comms space?
RM: Go for it! Working in technology is dynamic and challenging, but it is also extremely rewarding. You must be willing to pursue the constant learning necessary to stay on top of cutting-edge trends. AT&T is providing a significant amount of resources and opportunities to enable the skill pivot required to support the transformation to a next-gen communication network. And the pride you'll feel in what you've accomplished for the company and the marketable skills you've gained should make all the hard work worthwhile. There's no limit to your possibilities for success!
— Sarah Thomas,

, Director, Women in Comms