Telefónica to Spend €1.6B on Workforce Makeover

Comment (0)
What's an operator to do when its bloated workforce doesn't measure up to the needs of the digital age? Steer some out through the revolving office doors and promise to retrain others, is Telefónica's apparent answer.
Following reports the Spanish operator was planning to cut 5,000 jobs in Spain, Telefónica said its plan was to retrain 6,000 employees in areas such as security, robotization, analytics, web development, business consulting, IT and -- we kid you not -- "agile methodology capabilities." Accordingly, it is doubling its training budget and upping the training hours per employee by 40%.
The overhaul is necessary because Telefónica still has too many analog workers in a digitizing world. Its expectation is that digital channels will account for half of sales in the next few years, and that many customers will prefer the MiMovistar app to interaction with humans. The shutdown of copper and legacy mobile-phone networks will also have a nasty impact.
But there will not be a digital opening for every analog worker, and so numerous jobs will simply disappear. It's the old dogs that will mainly suffer. Following consultation with unions, employees aged over 53 are to be offered voluntary early retirement -- the kind of offer they probably can't refuse, to paraphrase The Godfather.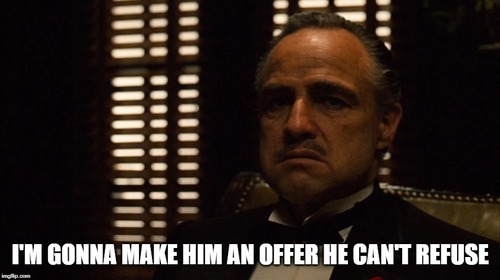 How many jobs will go is unclear, with Telefónica declining to confirm reports it is targeting 5,000 Spanish roles. If accurate, that number would account for nearly one in five workers in Spain, where the average size of the company's workforce was 26,712 employees last year. Staff numbers in the country have already fallen by 3,500 since 2016, while earnings statements show that Telefónica's overall workforce has shrunk by nearly 8% over that period, to 121,853 employees in 2018, due partly to asset sales.
Despite these "efficiency" efforts, annual revenues per employee have fallen from nearly $460,000 to less than $450,000 over this period, and they are down from about $527,000 back in 2012 (using recent exchange rates). Telefónica's profit margin (based on operating income before depreciation and amortization) slipped from 34% in 2012 to 32% last year. Its share price has lost 30% of its value in the last three years.
---
Want to know more about 5G? Check out our dedicated 5G content channel here on
Light Reading.
---
Questions surround the likely effectiveness and sincerity of the retraining initiative. This time last year, Vodafone's UK subsidiary made a fuss about a retraining scheme dubbed Code Ready, which invited customer service agents to sign up to a 16-week software coding program and held out the opportunity for career change. Since then, Code Ready has barely had a mention. It was certainly not discussed in Vodafone Group's recent annual report, and Vodafone UK did not respond when asked how many employees had taken up the offer.
Even last year, skeptics were unconvinced that many employees used to handling customer queries would be interested in the switch, or capable of executing it. Artificially intelligent "chatbots" are decimating customer service departments, and Vodafone wants to seem altruistic and socially responsible. But does an operator need an army of coders?
However Telefónica's efforts pan out, the overall cost of the retraining and voluntary retirement plan is estimated at €1.6 billion ($1.8 billion) before taxes. Investors shouldn't panic, though, because Telefónica expects to cut annual expenses by €220 million ($242 million) starting in 2021 -- possibly just before the next round of restructuring.
Related posts:
— Iain Morris, International Editor, Light Reading
PARTNER PERSPECTIVES
- content from our sponsors
GUEST PERSPECTIVES
- curated contributions