BT general Gavin Patterson is sending troops into the no man's land of unemployment while he dines on caviar and Chateau Lafite miles behind the front line.
In a display of zero solidarity with the ordinary BT Group plc (NYSE: BT; London: BTA) worker, Patterson -- the individual responsible for BT's performance -- took an effective pay rise of 72% in the last fiscal year while drawing up plans for 13,000 job cuts.
Published this week, BT's annual report shows that Patterson's total compensation rocketed to about £2.3 million ($3.1 million) in the fiscal year ending in March 2018, from roughly £1.35 million ($1.8 million) a year earlier.
The difference was explained largely by a bonus of around £1.3 million ($1.7 million) that Patterson received after his sterling efforts at the UK's fixed-line incumbent last year.
Just to recap, BT's share price has lost 35% of its value during the past 12 months following an accounting scandal at its global services unit in Italy, and as investor concern has grown over the outlook in business and consumer markets. (See BT's Patterson May Be Running Out of Time, BT to Slash 8% of Jobs in Efficiency Drive and BT's Patterson Feels Italian Heat.)
Sales in the most recent fiscal year fell 1%, to about £23.7 billion ($31.7 billion), sailing under the "broadly flat" target, and adjusted earnings (before interest, tax, depreciation and amortization), dropped 2%, to approximately £7.5 billion ($10 billion), coming in at the low end of guidance.
BT cut 2,800 of 106,400 jobs in the last fiscal year and has yet to shed another 1,200 employees under that restructuring program. On top of that, it recently said that 13,000 back-office and middle management jobs would be sacrificed in a big push for efficiency.
It is hiring 6,000 workers to build networks and answer customer queries, but questions remain about how long these positions might last once networks are built and chatbots have taken charge of call center duties.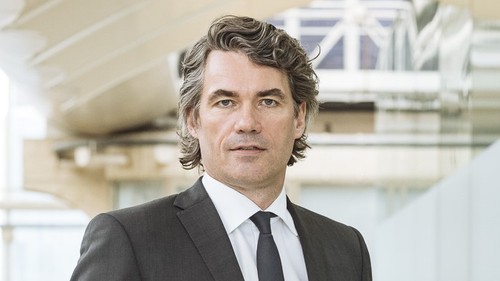 Given BT's dreadful performance, one might have expected Patterson to forego any bonus payments, as he did in the fiscal year ending in March 2017. But in the parallel universe of fat-cat pay, BT decided that Patterson had made good progress on "developing BT's strategic transformation program which will underpin the future business performance, including the completion of the important milestones in the governance review following the learnings from the Italy and Deemed Consent issues from the prior year and leading the significant refresh of BT's executive team during the year."
Deemed Consent, for clarification, allows BT's Openreach networks business to reschedule work for other operators as long as it compensates them accordingly. BT was found to have breached obligations, paying less in compensation than customers were owed, in 2013 and 2014. (See Eurobites: BT 'Fesses Up to Compensation-Fiddling on Ethernet Services.)
---
For more fixed broadband market coverage and insights, check out our dedicated broadband content channel here on Light Reading.
---
The shocking truth is that, according to the Guardian's calculations, Patterson could have walked off with another £363,000 ($484,890) -- enough for another two or three bottles of vintage fizz -- had he not graciously volunteered to cap his pay.
"The committee welcomed and agreed the chief executive's proposal to cap the combined outcome of the financial and customer experience measures at target, taking into account the underlying financial and operating performance of the business during the year," said BT in its annual report.
Patterson is not the only BT senior executive raking it in. Simon Lowth has only just got his feet under the general's table and raised his own glass, having stepped into the CFO role as recently as July 2016, and he's already managed to boost his compensation by 82% in his second fiscal year in the role.
Lowth's pay soared from £1 million ($1.1 million) during the fiscal year ending in March 2017 to more than £1.8 million ($2.4 million), thanks to a generous increase in his basic salary and -- you guessed it -- a nice fat bonus.
At least both Patterson and Lowth were presumably kept busy drafting strategic plans and trying to figure out why customers in the soccer-mad UK are quitting their TV service when BT's splurged billions on sports content. (See BT Consumer Biz Hits Buffers as Q3 Results Disappoint and BT's Bogeyman: A Soccer-Mad Amazon.)
It is unlikely the same can be said for non-executive directors like Tony Ball, who collected £140,000 ($187,010) for turning up to a few meetings and, er, approving remuneration decisions. That's 13% more than Ball collected in pay in the previous fiscal year.
And while Patterson might have enjoyed a huge pay rise, he looks almost hard done by compared with some of his peers. Telefónica CEO Jose Maria Alvarez-Pallete had a kingly salary to go with his fabulous name, earning €4.2 million ($4.9 million) in total compensation last year.
Executives in the US, meanwhile, scoff at mere mortals still on seven-digit compensation. For more details of executive earnings in different regions, check out Light Reading's recent survey. (See Telco Fat Cats: Still Worth It?)
— Iain Morris, International Editor, Light Reading