BT to Slash 8% of Jobs in Efficiency Drive
BT to Slash 8% of Jobs in Efficiency Drive
UK operator will cut thousands of jobs in middle management and back-office functions as it looks to boost earnings and prepare for a new round of network spending.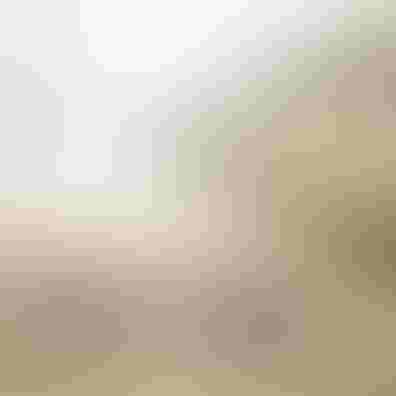 BT is to slash 13,000 back-office and middle management jobs in the next three years as it tries to boost efficiency and redirect spending into the rollout of higher-speed fixed and mobile networks.
The strategy update came as the UK operator published full-year results that showed a 1% dip in revenues, to £23.7 billion ($32 billion), and an 11% increase in profit before tax, to around £2.6 billion ($3.6 billion), and follows reports last week that BT was set to cut up to 6,600 jobs to boost efficiency. (See BT Plans to Cut up to 6,600 Jobs – Report.)
BT Group plc (NYSE: BT; London: BTA) has had a torrid year after revelations in early 2017 of an accounting scandal at the Italian branch of its global services division. It was forced to lower financial targets, while its Openreach infrastructure business has been under constant pressure to increase spending on higher-speed networks.
The net reduction in headcount is set to work out at 7,000 employees because the operator has said it will also hire another 6,000 workers to support network deployment and customer service activities.
But the layoffs come on top of plans announced this time last year, when BT said it would cut about 4,000 jobs in global services as well as various back-office operations. In today's update, BT indicated that about 2,800 roles had subsequently gone, delivering savings of roughly £180 million ($244 million) during the year. (See BT Cuts 4% of Jobs, Plans Global Services Overhaul.)
According to last year's annual report, BT had a total headcount of 106,400 employees at the end of March 2017. Cuts so far would leave it with 103,600 members of staff. With another 1,200 jobs set to go under earlier plans, as well as a net figure of 7,000 under those announced today, BT's headcount will drop by 8% to around 95,400 in the next few years.
The operator's goal is to deliver a £1.5 billion ($2 billion) reduction in cash costs in the next three years. It has indicated it will use automation to simplify processes and boost productivity at its core UK operations. But it will incur costs of around £800 million ($1.1 billion) in making cutbacks.
The move is part of BT's updated strategy that is focused on "transforming BT's operating model and driving productivity improvements in core UK operations." In an official company statement on the new strategy, BT CEO Gavin Patterson said that he is "excited to be delivering the next stage of BT's transformation." Some may be surprised he is still in the hot seat to make such an announcement. Figure 1: Still In Charge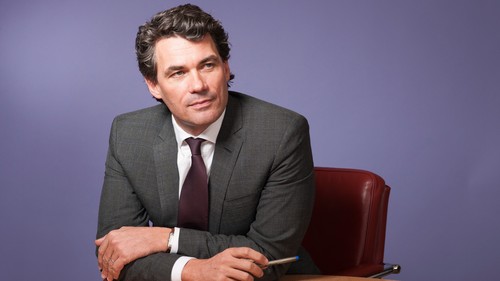 BT Group CEO Gavin Patterson is "excited to be delivering the next stage of BT's transformation." As part of the updated strategy, BT has indicated it will spend around £3.7 billion ($5 billion) annually in capital expenditure in the next two years, up from £3.5 billion ($4.7 billion) in the recent fiscal year, to boost the coverage of fiber-to-the-premises (FTTP) and mobile networks. Under current plans it has promised to extend all-fiber networks to a total of 3 million premises by 2020, and said it would use a copper-boosting technology called Gfast to improve services for another 10 million. But the operator continues to say that it could feasibly extend fiber connections to around 10 million premises by the mid-2020s "with the right conditions." For more fixed broadband market coverage and insights, check out our sister site Broadband World News. Like Germany's Deutsche Telekom AG (NYSE: DT), which is BT's biggest single shareholder with a 12% stake, BT has long complained that current regulatory framework does not support a large-scale investment in all-fiber networks. Its concern has been that rivals will be able to access the network it builds at prices set by regulatory authorities. BT is already under intense regulatory and competitive pressure to up its game, however. Authorities have in the last couple of years forced the company to "legally separate" Openreach from the rest of the BT business. Even more recently, BT has seen wholesale customers including TalkTalk and Vodafone Group plc (NYSE: VOD) announce their own fiber plans that reduce their reliance on Openreach's infrastructure. (See Only BT's Dismemberment Will Sate Rivals and CityFibre to Raise £200M, Ramp Up FTTH Challenge to BT.) In today's announcement, the operator pointed to an improvement in the regulatory environment that might support future spending: "Recent regulatory outcomes have meant that the return on capital in Openreach is moving closer to its allowed return, and a new round of investment has started across fixed and mobile infrastructure." A bigger commitment to FTTP would clearly have implications for Gfast and the vendors backing that technology. BT said its Gfast network passed around 1 million premises at the end of March, while its FTTP one covered about 560,000 homes and businesses. BT also flagged plans to launch new converged fixed and mobile products at its consumer business, as well as new digital offerings for global services customers, without providing more details at this stage. — Iain Morris, International Editor, Light Reading
Subscribe and receive the latest news from the industry.
Join 62,000+ members. Yes it's completely free.
You May Also Like
---