After more than 20 years of operation, pan-European operator Tele2 still considers itself a challenger, taking on the status quo in the industry and within its own four walls.
Founded in 1993, Tele2 has 14 million mobile, fixed and broadband subscribers across nine varied markets, from its home country of Sweden to Kazakhstan. The company's challenger status can be partly derived from its reputation over the years for being a "price leader" in some markets.
More recently, Tele2 has been looking to challenge itself, as well as its rivals, since it launched a new strategy called the Challenger Program at the end of 2014. The aim of the initiative is to improve efficiency and productivity and, ultimately, achieve cost savings of 1 billion Swedish kronor (US$116 million) annually from 2018. (See Tele2 gets green light to sell Norwegian unit to TeliaSonera and Tele2 Launches 4G Offering for M2M.)
Being a challenger is simply part of Tele2's DNA, according to Joachim Horn, the operator's Group CTIO, who is about to leave the company after four years to take on a new role at an unnamed "telecom company in Asia." During a recent interview with Light Reading, Horn explained that Tele2 is never satisfied with what it has and it is not afraid to do things differently.
"We dare to be different and find our own way," he said. "In management and employee meetings, people are open to saying, 'Why can't we do it better or differently?'"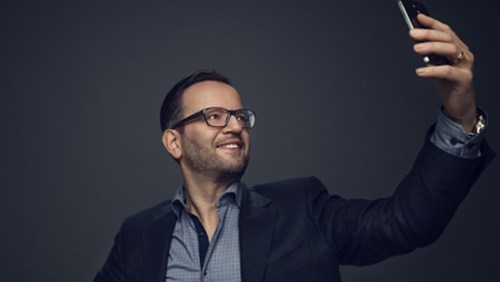 One example is Tele2's vocal focus on connectivity, which inevitably provokes accusations that Tele2 does not have aspirations to be anything more than just a dumb pipe. "We have no problem if people look down on us. If you make enough money with that, it's not a problem," said Horn. "I'm not saying Tele2 is a dumb pipe -- it does not just copy what others do."
In February, Tele2 caused a bit of a stir in Sweden when it introduced new mobile price plans with substantially increased monthly data allowances. The data buckets in new mobile plans for consumers range from 500MB for SEK198 ($22.85) per month up to 100GB for SEK548 (US$63.25).
"If you listen to analyst comments [about the new plans], they vary from 'It's the beginning of a death spiral,' to 'They're showing the way forward with the most innovate tariffs out there,'" said Horn. "There is no consistency of opinion, and this is what we do. If you are a challenger, you challenge yourself, your customers, your competitors, and you can see this in many things we do."
Next page: Bridging the networks-IT divide