Deutsche Telekom is struggling to reduce costs in some of its core business areas because of higher-than-planned spending on cloud and digital transformation, Light Reading has learned.
The cost "lag" at some divisions, as described by a Deutsche Telekom AG (NYSE: DT) spokesperson, could endanger the targets the German operator announced during a capital markets day in February 2015, although it has not changed its guidance.
Under the strategy set nearly three years ago, Deutsche Telekom said it would look to reduce so-called "indirect costs" outside the US market by €2.4 billion ($2.8 billion, at today's exchange rate) annually, compared with 2014. Its aim is to realize 75% of those savings, or €1.8 billion ($2.1 billion), by the end of next year.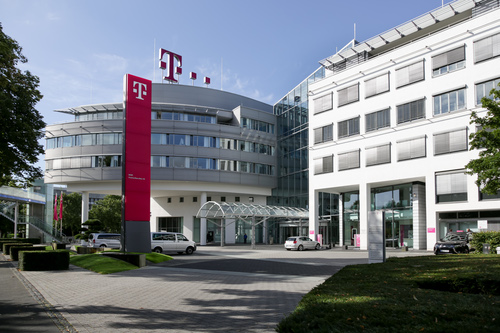 A commonly used accounting measure, indirect costs are expenses that cannot be allocated to a specific project or function, such as a facility or a service a company has developed. They often include many personnel and administrative costs, for example. Together with direct costs, which can be attributed to particular items, they make up a company's operating costs.
Of the €29.7 billion ($35.2 billion) that Deutsche Telekom recorded in non-US "adjusted" operating costs in 2014, about €19.3 billion ($22.9 billion) was booked as indirect costs. Were the operator to realize its short-term goals, those costs would fall to €17.5 billion ($20.7 billion) in 2018.
But they are evidently not dropping as quickly as the operator would like. Outside the US, Deutsche Telekom maintains four big operating units -- Germany, Europe, Systems Solutions (which covers its T-Systems IT business) and GHS (Group headquarters and services). And only the latter, which appeared to account for as little as 5% of costs last year, is getting anywhere fast when it comes to slashing expenses, according to a Deutsche Telekom spokesperson.
"In general, we have made very good progress in our segment GHS while other segments are lagging behind," he told Light Reading. "This is mainly due to slightly higher than expected transformation costs. We will continue to work toward our target going forwards." The spokesperson also revealed that Deutsche Telekom will provide an update on progress during a capital markets day scheduled for May next year.
The remarks suggest that Deutsche Telekom is not far off its program, and that its goals remain achievable. Missing them would certainly not be a disaster if the company's investors can be convinced that spending on transformation will ultimately pay off.
A miss would, however, add to the pressure on Deutsche Telekom over its transformation strategy.
Perhaps more than any other Tier 1 telco, the German incumbent has justified its investments in cloud and digital transformation on the basis of cost savings. Through pan-net, its most radical initiative, it aims to replace legacy systems in individual European countries with a single, highly automated network. That project is expected to reduce the number of service platforms throughout Europe from 650 to just 50.
Having regularly told investors that pan-net will lead to cost savings, as well as speed up service development, Deutsche Telekom will be held to account if the savings do not materialize. (See DT's Pan-Net Still at Start of the Marathon and Deutsche Telekom Turns On Pan-European IP.)
Moreover, any slippage on indirect cost targets could threaten profitability, because direct costs are not expected to fall. In fact, Deutsche Telekom predicted, in February 2015, that direct costs would rise at a compound annual growth rate of 1% to 2% between 2014 and 2018.
Next page: Trailing targets