Vecima to expand US manufacturing for BEAD
Vecima to expand US manufacturing for BEAD
Canada-based Vecima Networks said it will expand US manufacturing for certain products in its 'Entra' access product portfolio to meet the 'Build America, Buy America' requirements of the $42.45 billion BEAD program.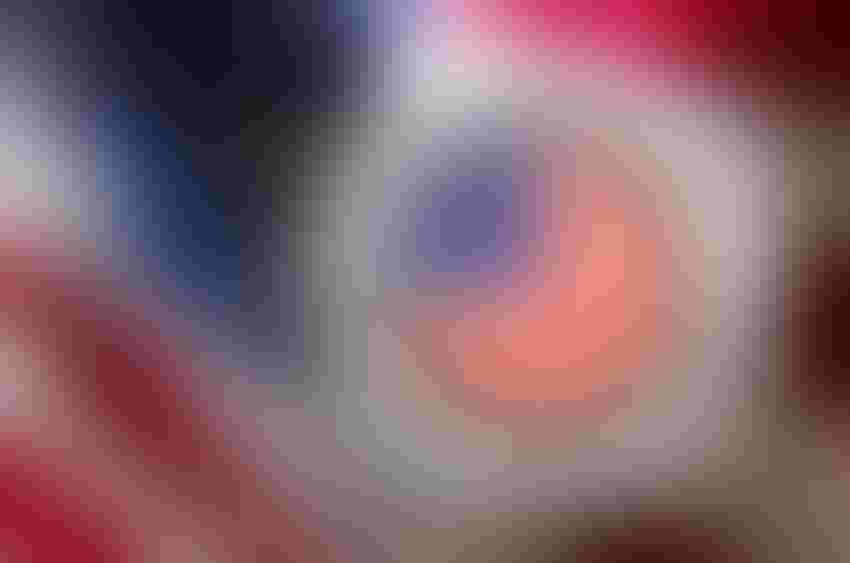 (Source: Medley of Photography/Alamy Stock Photo)
Vecima Networks has joined the parade of network suppliers that are boosting US manufacturing to adhere to the "Build America, Buy America" (BABA) requirements of the $42.45 billion Broadband Equity Access and Deployment (BEAD) program.
Canada-based Vecima, a maker of access gear for fiber-to-the-premises and hybrid fiber/coax (HFC) networks, said it intends to expand manufacturing in the US for certain products in its "Entra" portfolio, which includes a range of fiber node products.
Light Reading has asked Vecima for more details about its specific plans for manufacturing expansion, the timing of that expansion and which products from the Entra family will be covered.
Update: Vecima said it will announce the timing and location for US-based manufacturing at a later date. The company is currently working with its production teams to finalize which products will be slated for US manufacturing, but anticipates an initial focus on fiber access products such as optical line terminals (OLTs) and remote OLTs.
Vecima noted that it works with multiple contract manufacturers around the world and operates a manufacturing facility in Saskatoon, Saskatchewan.
In its announcement, Vecima noted that two of its broadband access products – the Entra S4-4X remote optical line terminal (OLT) and Entra EN8100 remote PHY access node – are already compliant with the BABA requirements tied to the popular $1 billion Enabling Middle Mile Broadband Infrastructure Program component of the Infrastructure Investment & Jobs Act (IIJA).
Several of Vecima's US operator customers are likely to bid for BEAD projects. Charter Communications, one of the company's top customers, was a top bidder for the phase I Rural Digital Opportunity Fund (RDOF) auction and is expected to participate in BEAD. Among US cable operators, Charter is expected to have one of the biggest BEAD opportunities based on recently announced state-by-state funding allocations, according to analyst reports.
Vecima said it "fully supports the BABA goals of the IIJA" and that it has engaged with the NTIA (National Telecommunications Information and Administrative Agency) as the agency finalizes rules related to BABA domestic sourcing requirements for the BEAD program.
Made in the USA
Based on the steps it is taking today, Vecima said it expects to be part of the NTIA's list of BABA-compliant vendors for the BEAD program once the requirements for US manufacturing are finalized.
"Today's announcement that we're planning to build products in the United States demonstrates our continued commitment to the marketplace and to empowering communities with equitable access to the broadband networks that fuel progress," Vecima COO Clay McCreery said in a statement.
The NTIA recently released proposed rules and a "limited and targeted waiver" for BEAD's BABA requirements. The proposal currently requires that the majority of fiber broadband equipment, including fiber optic cable, "key electronics" and enclosures, is made in the US. It's already been established that applying such requirements to certain components, such as semiconductors, will be difficult or impossible in many instances.
Speaking last week at a Calix-hosted event announcing that supplier's enhanced US manufacturing commitments for BEAD, Alan Davidson, administrator at the NTIA, reiterated that the BABA draft waiver ensures that nearly 90% of BEAD funding spent on equipment for the program will be spent on equipment made in the US.
Vecima joins a growing group of companies that are ramping up US manufacturing initiatives for BEAD. In addition to last week's announcement by Calix, other suppliers that have made similar types of commitments include Corning, CommScope, ATX Networks and Nokia.
Subscribe and receive the latest news from the industry.
Join 62,000+ members. Yes it's completely free.
You May Also Like
---