Vecima rakes in record revenues but warns of speed bump ahead
Vecima rakes in record revenues but warns of speed bump ahead
Vecima saw revenues soar in the past year thanks in part to access network deployments and upgrades, but expects a short-term slowdown as some operators deal with construction and labor issues that are delaying certain network projects.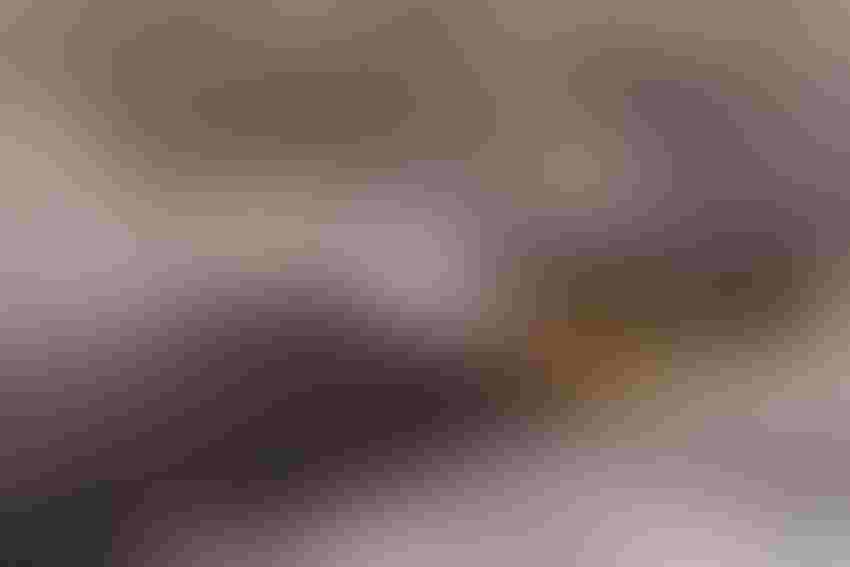 (Source: Gabor Tinz/Alamy Stock Photo
Driven by solid cable and fiber access network upgrade activity, Vecima Networks said it has delivered record revenues over the past year. But the supplier also warned that it expects to see a temporary slowdown in the first half of its current fiscal year as operators tap into existing inventories while they grapple with construction, labor and permitting issues that are delaying some network projects.
Full-year consolidated sales surged 62.4% to a record 303.4 million Canadian dollars (US$225.4 million), while fiscal Q4 sales rose 26% to C$75.5 million ($56.08 million) on a year-over-year basis. Sales at Vecima are now almost 2.5 times what they were two years ago, Vecima President and CEO Sumit Kumar said late last week on the company's earnings call.
A portion of that recent growth came from Vecima's Entra-branded lineup of cable and fiber access equipment, which includes nodes that are being deployed in the cable industry's emerging distributed access architecture (DAA), a prerequisite for future DOCSIS 4.0 upgrades.
Kumar said Entra is Vecima's fastest-growing product family, representing about 73% of fiscal 2023 total sales. Three years ago, Entra accounted for a mere 5% of the company's consolidated sales.
Vecima's total Entra-focused "customer engagements" rose to 107 in fiscal 2023, up from 91 at the start of the fiscal year. Kumar said 51 of those customers are now using the supplier's cable and fiber access products in their networks, including eight of the top 12 largest cable operators in North America. Vecima estimates that the scope of its DAA-related product shipments covers more than 25 million homes.
A big operator in Vecima's DAA camp is Charter Communications. Earlier this year, Vecima confirmed that Charter has selected the company's DAA platform, including its ERM3 remote PHY nodes, for the operator's hybrid fiber/coax (HFC) upgrade initiative. Vecima expects its Entra ERM3 RPD to be used for a "substantial portion" of Charter's network upgrade.
Vecima and Charter have since followed with a warrant agreement that gives Charter the option to purchase up to 361,050 common shares in the capital of Vecima at an exercise price of C$17.09 per warrant until January 1, 2031. (Vecima shares were trading at C$17.40 each on Monday on the Toronto Stock Exchange, up 4.5% at last check.) The warrants are subject to vesting conditions based on "significant multi-year spending targets by Charter."
"We believe that that agreement really underscores the growth of the relationship [with Charter]. We're working on this network evolution strategy together," Kumar said.
Operators dealing with network rollout delays
However, Kumar warned of a temporary hiccup in Entra's momentum at the start of Vecima's fiscal 2024 as some operators grapple with a slowdown in the pace of network rollouts and work through existing product inventories.
While Vecima was able to accelerate and pull forward some customer orders despite supply chain disruptions that surfaced during the earlier phases of the pandemic, some operators have been forced to delay projects "due to lagging construction, labor, permitting, utility-make-ready and other requirements for these very large-scale network buildouts," Kumar said.
That's caused some customers to catch-up on some projects with existing inventories, resulting in some "short term push-outs in order delivery dates starting in [fiscal] Q1," he said. But Kumar stressed that Vecima expects this to be a temporary situation, with Entra sales projected to return to accelerated growth in the second half of the fiscal year.
"This should lead to respectable full-year consolidated sales growth in fiscal 2024," Kumar said.
Subscribe and receive the latest news from the industry.
Join 62,000+ members. Yes it's completely free.
You May Also Like
---