ATX adds US manufacturing for HFC network upgrade wave
ATX Networks is about to launch new US-based manufacturing to loosen supply chain constraints and ramp up production of amplifiers and other outside plant equipment that will underpin the cable industry's coming wave of network upgrades.
ATX expects to start manufacturing at its new plant in Grand Blanc Township, Michigan, later this month. The facility, established through an agreement with Mara Technologies/Invotek, will complement ATX's existing manufacturing capability largely based in Taiwan.
The new plant will initially produce 1.2GHz amplifiers and later will be outfitted to make 1.8GHz amplifiers targeting a range of hybrid fiber-coax (HFC) network upgrades. Those will include upstream-enhancing "mid-splits" and "high-splits" on existing DOCSIS 3.1 networks as well as for fully-fledged DOCSIS 4.0 rollouts.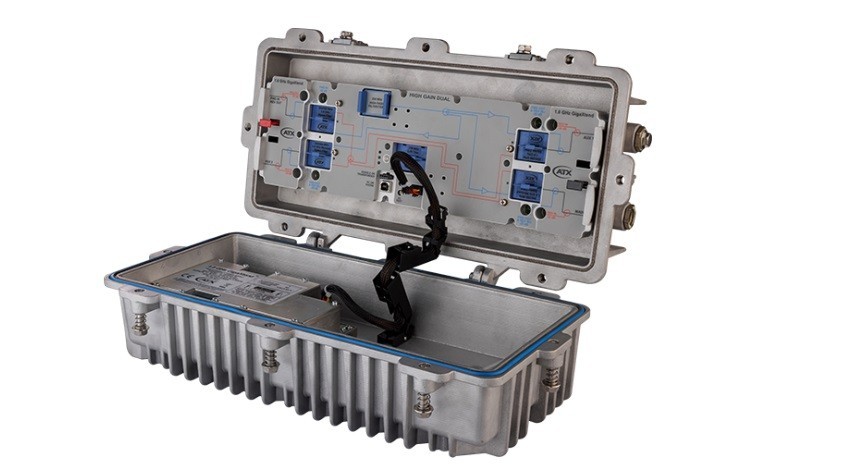 ATX is ramping up US production at a time when rival cable tech supplier CommScope built and shipped about 1 million cable amplifiers in 2022.
"We've been angling towards having that capability as well," ATX Networks CEO Dan Whalen said. He expects ATX to be in position to make and ship about 1 million amps annually thanks to its combined manufacturing in the US and Asia, which remains a prime source for components.
"It's not about displacing the Asian contract manufacturing," Whalen said. "It's all about scale and flexibility."
'Torrent pace'
That scale-up is coming together amid a "torrent pace" of cable network activity covering DOCSIS 3.1 enhancements and prep for DOCSIS 4.0, said Whalen, who will deliver a keynote at next week's Light Reading-hosted Cable Next-Gen Technologies & Strategies event in Denver.
"They all require massive upgrades to the outside plant to be able to support the bandwidth they want and the service offerings they want to provide to their customers," he said.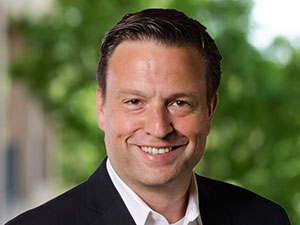 Adding US-based manufacturing "is a really critical investment for us," added Whalen, an industry vet who has worked at Arris (now part of CommScope), Cisco, Adtran and Bell Atlantic.
"We're working really hard to get our 1.8GHz portfolio of amplifiers ready for the market in the second half of this year," he said. "And we're well on track to do that." ATX has had 2GHz-capable taps and passives in the market since 2019.
Though 1.2GHz technology remains a key part of ATX's portfolio, Whalen believes future-proofing with 1.8GHz products will be the way forward for many cable operators even if they do not intend to use the full 1.8GHz of spectrum right away.
But he acknowledged that operators, as always, remain price-sensitive.
"We're seeing such a huge push for from the cable community get 1.8GHz products at 1.2GHz pricing," Whalen explained. He said he's hopeful that, despite today's inflationary headwinds, cost curves will come down as scale and demand for those more complicated products rise.
"I think that you'll see a lot of people going there [to 1.8GHz technology] if the price is right," Whalen said.
And it's not just the cost of the products themselves. Operators also have to weigh the labor costs and decide how to balance the rollout of 1.8GHz technology. Some might decide to make an opportunistic hot-swap during regular maintenance activities or opt to be more proactive with those upgrades.
Loosening supply chain constraints
ATX is also adding US manufacturing to help keep supply chain constraints in check. During the COVID-19 pandemic, long-haul, sea-based shipment times out of Asia more than doubled, according to Whalen. And while shipment times have come down, inflation is still driving up fuel and logistics costs.
The new plant in Michigan aims to accelerate manufacturing, packaging and shipping, and vastly reduce costs. Whalen estimated that the addition of US manufacturing will save six to eight weeks compared to the time it would take to build, package, ship, unpack and relabel products originating in Asia.
Tied in, ATX recently hired Matt Grimes, an exec late of Nav Canada, Genband and Nortel, as SVP, global operations. Grimes' duties span areas such as supply chain, manufacturing, distribution and logistics.
Whalen believes the addition of US manufacturing will provide some advantages as allocations for Broadband Equity, Access, and Deployment (BEAD) funding start to take shape. Though there's a clear preference for fiber-to-the-premises (FTTP) technology in rural underserved and unserved areas, Whalen believes that updated HFC technology is also poised to play a role in areas that are nearby an existing HFC node.
Shifting manufacturing to the US will also help to support any "Buy American" mandates that are stitched into BEAD. Speaking at last week's ACA Connects Summit in Washington, D.C., Doug Kinkoph, associate administrator for NTIA, said guidance on that issue is forthcoming.
Bridging gaps
Elsewhere on the product front, Whalen said ATX is pushing ahead with the development of a standardized Generic Access Platform (GAP) node. ATX sold its GAP-related intellectual property to Vecima Networks in 2021 but retained a license for its own product development.
Largely championed by Charter Communications, GAP nodes use a common enclosure with standard interfaces for a range of service modules for DOCSIS, PON, mobile and, possibly, edge compute.
ATX is also stepping in to build HFC products based on Cisco Systems technology, which are being phased out as Cisco vastly reduces its focus on cable access network hardware.
Among examples, ATX late last year locked in license rights to build nodes based on Cisco's GS7000 platform and to continue Cisco's Prisma II optics technology. Cisco phased out those products last November.
Whalen said he expects ATX to start offering initial versions of those licensed products, which will bring upgrades through component and module changes to existing GS7000 nodes, in 2024.
ATX previously obtained the rights to build amps that are compatible with Cisco's widely deployed GainMaker technology.
Related posts:

— Jeff Baumgartner, Senior Editor, Light Reading