LAS VEGAS -- Verizon Communications Inc. (NYSE: VZ) intends to issue a next-generation PON request for information (RFI) later this month, and while WDM-PON hasn't been ruled out, its expense might make it a long shot.

When Verizon starts making its choice, "one of the key features would have to be cost parity with existing technologies," said Shweta Jain, a technical lead in Verizon's wireline access technologies division.

Of course, Verizon uses GPON, and that makes XG-PON a favorite for its next fiber phase; in fact, Jain's bio describes her as the XG-PON prototype testing lead.

But she was speaking Sunday at the WDM-PON Forum Workshop, a day-long event piggybacked onto the 2010 FTTH Conference and Expo. So, the question of WDM-PON was fair game. (See WDM-PON Gets Its Day.)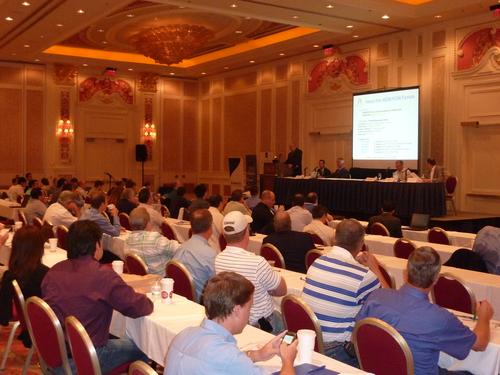 Organizers were taking their first stab at this workshop, and they were pleased to see about 130 attendees turn up -- not bad for a Sunday morning. In Las Vegas. On the first weekend of football, AND practically next door to the World Championship of Fantasy Football.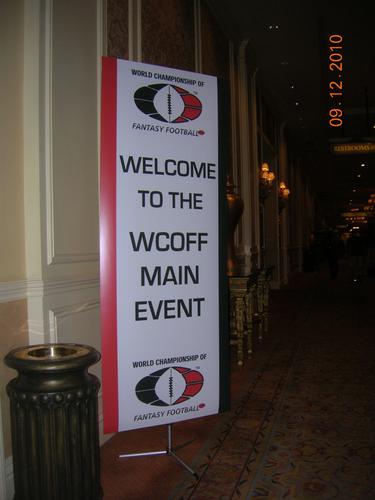 Cost was one of the day's lingering topics, because WDM-PON has a reputation for being expensive. But Jain's comments, and a moderator's insistence on repeatedly comparing GPON to WDM-PON, got some hackles up.

WDM-PON will always look expensive next to GPON because WDM-PON is a point-to-point technology and GPON delivers shared bandwidth, said Wim te Niet, an LG-Ericsson Co. Ltd. vice president of sales. He didn't think the two should be compared -- although, as Verizon's example shows, that comparison is happening.

James Salter, founder and chief strategy officer of Atlantic Engineering Group -- a company that builds networks for small operators and municipalities -- said he's quoted only one WDM-PON job, with costs that came to $3,500 per subscriber. His GPON examples, by contrast, had figures more like $1,700 or $2,000 per subscriber.

Salter is a WDM-PON fan, though, and he thinks it's better justified by considering the cost per 1 Mbit/s of bandwidth. Because the WDM-PON job was designed for 1 Gbit/s services, that figure came out to around $3.50, compared with about $25 for a GPON buildout.

No one at the conference harbored illusions of a quick WDM-PON revolution. In one of the morning's first talks, analyst Jeff Heynan of Infonetics Research Inc. said any big ramp-up won't start until 2014, at which point the market size will be $88 million. That time frame went unchallenged for the rest of the day.

— Craig Matsumoto, West Coast Editor, Light Reading