VMware plans to acquire Uhana, a company using deep learning and real-time AI to optimize carrier mobile networks and applications. VMware is looking to the acquisition to help operators make the transition to programmable and virtualized 4G and 5G networks, along with the rise of low latency applications such as cloud gaming, VR, AR and IoT.
"Uhana helps operators reduce the cost of network operations, improve operational efficiency and offer a differentiated application experience in an industry where mobile connectivity is being commoditized," Shekar Ayyar, VMware executive vice president of strategy and corporate development, and general manager of the telco NFV group, said in a blog post announcing the deal Thursday.
Uhana's platform is deployed in the operator's private or public cloud infrastructure. It ingests subscriber-level network telemetry from a variety of data sources, including the radio access network, core network and over-the-top applications, and then processes the telemetry to optimize user experience. It includes an AI engine to discover and predict anomalies in the network and engine, prioritize their severity, infer likely causes and recommend optimization strategies for the best user experience.
VMware plans to add Uhana to the VMware Telco Cloud and Edge Cloud portfolio.
Uhana Co-Founder Sachin Katti said he is "thrilled" by the acquisition in a post on the company's home page.
Katti is an associate professor for electrical engineering and computer science at Stanford University, technical steering board co-chair for the O-RAN Alliance, and founder and director of the xRAN Forum. Here's his LinkedIn profile and Stanford profile page.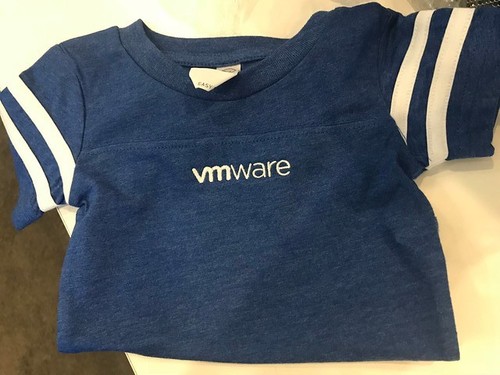 The acquisition is reminiscent of VMware competitor Cisco's $3.7 billion purchase of AppDynamics in 2017, albeit on an infinitesimally smaller scale. Like Uhana, AppDynamics focuses on network optimization from a user experience perspective. Startup Nyansa has a similar goal.
Uhana has been funded in a seed and Series A round, with undisclosed terms.
VMware's M&A team has been busy. Last week, VMware announced plans to acquire Bitfusion to optimize sharing GPU resources for AI applications, locally or across the network. "Bitfusion offers a software platform that decouples specific physical resources from the servers they are attached to in the environment," Michael Adams, VMware senior director, Cloud Platform Product Marketing, said in a blog post. "For example, the platform can share GPUs in a virtualized infrastructure, as a pool of network-accessible resources, rather than isolated resources per server. Additionally, the platform can be extended to support other accelerators like FPGAs and ASICs. In many ways, Bitfusion offers for hardware acceleration what VMware offered to the compute landscape several years ago. Bitfusion also aligns well with VMware's 'Any Cloud, Any App, Any Device' vision with its ability to work across AI frameworks, clouds, networks, and formats such as virtual machines and containers." VMware plans to integrate Bitfusion into the vSphere platform.
Also this month, VMware completed its acquisition of Avi Networks, which provides a virtualized application delivery controller (ADC) for load-balancing and optimizing application traffic in the cloud.
Related:
— Mitch Wagner




Executive Editor, Light Reading