Amdocs tempts telcos with generative AI support
Amdocs tempts telcos with generative AI support
Amdocs says amAIz will enable telcos to 'benefit from the immense potential of generative AI.'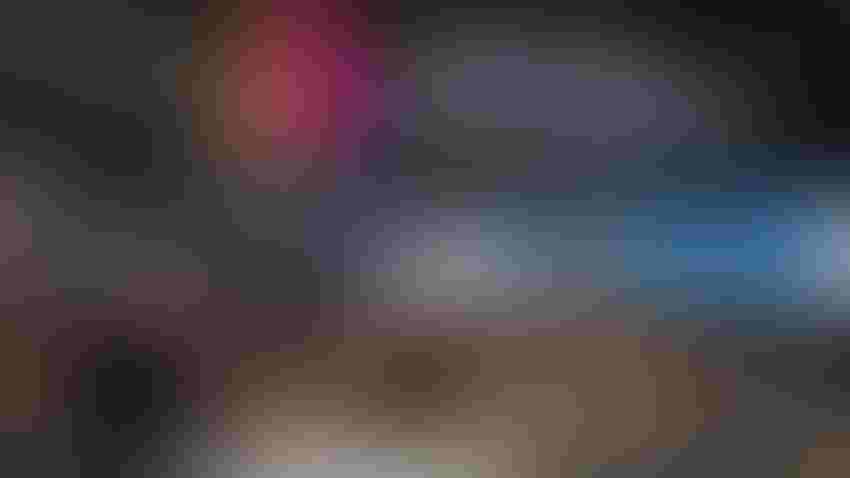 Amdocs is boarding the generative AI bandwagon.
(Source: Jordi Boixareu/Alamy Stock Photo)
It's hard to escape generative artificial intelligence (AI) these days. Since ChatGPT caught the attention of the public, even fairly mainstream media has been discussing, in hushed tones, what AI might mean for us all, whether apocalyptic annihilation, widescale loss of jobs, or merely support for helpful tools that make our lives easier.
Telcos are interested in using ChatGPT or related models in their commercial operations. But as we have previously reported, they have concerns about the phenomenon of "hallucinations" – the technology has been shown to generate the wrong answers to questions or even go rogue – and the possibility it could share confidential information with users outside the company.
Debika Bhattacharya, chief product officer for Verizon Business, recently told Light Reading at the Big 5G Event that the operator is using specialized AI to make improvements in network performance, tracking data trends, and customer experience, and exploring potential uses for generative AI.
At the same event, Jennifer Clark, principal analyst for Heavy Reading, also discussed the industry's progress with implementing the technology and how service providers can use it to improve user experience (UX).
Vendors have also of course been developing and pitching products to help telcos and enterprise make the best use of AI. For example, IBM's Watson has unveiled the new Watsonx platform as a way for enterprises to scale up their use of AI foundation models and generative AI more easily, while chipmakers such as Nvidia and Marvell are working hard to ensure AI workloads can be supported. Generative AI is also being developed as part of the AIOps service suite sold by Microsoft Azure.
Amdocs jumps aboard

Amdocs is the latest vendor to wade in, this time offering a generative AI framework for telcos called amAIz. According to Amdocs, amAIz combines carrier-grade architecture and open source technology with large language models (LLM) to create a platform for telcos, "enabling them to benefit from the immense potential of generative AI."
This follows a recently announced strategic partnership expansion with Microsoft and the joint creation of the AI-supported customer engagement platform.
Amdocs' amAIz aims to address specific telco challenges such as security, data privacy, scalability and "the complexity of data governance, as well as the intentional focus on a telco-specific taxonomy."
The goal is to enable telcos to deploy generative AI use cases from CX to network provisioning. At the same time, Amdocs amAIz is expected to improve a telco's ability to "explore, assist, generate, and recommend activities across the entire customer and operations lifecycle, and deliver increased efficiencies and productivity."
As summed up by Anthony Goonetilleke, group president of technology and head of strategy at Amdocs, generative AI technology "presents a tremendous opportunity for service providers to re-invent both the way they engage with customers, as well as driving efficiencies. Our investment in the amAIz framework reflects our belief in generative AI's promise and the need for enterprise-grade security, reliability and performance."
Related posts:
— Anne Morris, contributing editor, special to Light Reading
Subscribe and receive the latest news from the industry.
Join 62,000+ members. Yes it's completely free.
You May Also Like
---