ZTE's 5G Common Core Powers Value Creation With Next-Generation Network Solutions
ZTE's 5G Common Core Powers Value Creation With Next-Generation Network Solutions
Weibin Wang, CTO of ZTE Telecom Cloud and Core Network, discusses why it is not only desirable but also critical for the industry to start the migration journey to next generation 5G core.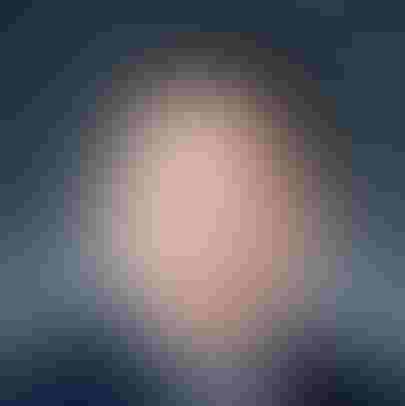 2020 is likely to see the first commercial launch of the standalone mode 5G networks. A key differentiator from the 5G we have seen so far is the next generation core.
In the following interview, Weibin Wang, CTO of ZTE Telecom Cloud and Core Network, discusses why it is not only desirable but also critical for the industry to start the migration journey to next generation 5G core. He also shares his views on the benefits we can expect from the new core networks with real-life use cases.
Q: Most operators are running networks with equipment and technologies from multiple generations. The first 5G services have been launched in non-standalone mode, on top of 4G enhanced packet core (EPC). We are going to see standalone mode 5G going live this year, on next generation 5G core. Does it mean the networks will become more complex, and we are getting further away from achieving a common core?
Weibin Wang:
From 3GPP standard point of view, the answer is "Yes". If you look back to the history of mobile network evolution, evolution of core network has existed for a long time from 3G PS core to the 4G EPC, now to the 5GC.
For most operator multiple access type is necessary for different purposes and different types of subscribers, which require the core part should also provide all access capability. But, this does not mean the networks deployed by operators have to become more and more complex. This is exactly one of the main drivers of introducing common core by operators. With a common core supporting all accesses, the operators could still keep the commercial core network in the simple way even migrating to the next generation 5G core. This is the same way as the industry has done when migrating from 3G to 4G EPC by using the new common core to swap the older one with limited capabilities.
As for ZTE, the 5G Service-Based Architecture (SBA) Common core solution has not only commercially deployed as vEPC+ for global operators including China Mobile, China UNICOM, H3G and Vodafone, but also deployed and been verified by operators like Orange as common core for both 4G and 5G SA networks.
Q: In addition to serving converged access, what other benefits do we expect to get from 5G common core that LTE EPC cannot deliver?
Weibin Wang:
Since 2019, the industry has started to get a consensus that only SA 5G with SBA 5GC is the real 5G because of the following benefits, which EPC cannot deliver:
On demanding flexible & scalable Network Slicing capability in real time based on different QoS (specially the latency), security and capacity etc. for different services and customers.

Cloud native by nature, which could give the operators the capability to provide the customer-required service with the most efficient resource and guarantee the speed of responding to new business chance with continuous integration and continuous delivery (CI/CD).

Seamless integration with mobile edge computing (MEC): Define standard features and procedure to support MEC with service continuity and local break out for lower latency or dedicated security required.

Ultra-reliability like dual link and ultra-security like blockchain enhancement to support critical use cases in the society.

Seamless integration with big data and AI driven automation: With all network data available, the standard Network Data Analytics Function (NWDAF) lays the foundation for AI based automation for maintenance and optimization.

All capability open by API via Network Exposure Function (NEF) for 3rd parties.

With all these new capabilities enabled by 5G common core, the real 5G is not only a "new network" for the mass market, but also a "new platform" with customized cloud services, networking services and open API service to any kind of 3rd party customers for business innovation.

With all these innovations available with ZTE's 5G Common core solution, ZTE's common core is awarded as "Best New Cloud-Native VNF" and "5G Excellence" at the recent SDN NFV World Congress.

Q: Similar to other technology upgrades, migrating to 5G common core has big CAPEX implications. What new business opportunities can 5G core open for telecom operators, to justify the additional investment?

Weibin Wang:

Considering the possible additional CAPEX for migrating to 5G common core, several possible ways are chosen to balance the possible additional investment:

Using the CAPEX planned for existing EPC expansion: With 5G and common core introduced, more and more traffic will be migrated to the new network, expansion on legacy core is kind of waste from future point of view. So, most operators are prioritizing the commercialization of the new 5G common core over the expansion of the current EPC.

Saving OPEX: to phase out legacy EPC step by step to save additional cost for maintenance.

Reusing existing infrastructure: the 5G core should be cloud based from day one. Reusing the existing Network Functions Virtualization Infrastructure and Virtualized Infrastructure Manager (NFVI/VIM) is considered mandatory by every operator to save cost and time.

With those methods, the CAPEX on new 5G core is not an unsurmountable barrier, especially compared with the investment need for updating the Radio part of the network.

Using the new capabilities provided by SA 5G core as a new platform for business innovations, 5G networks could open many new business chances for different type of customers, especially the business customers:

To public-sector customers:
Value added user experience for specific services by network slicing with defined QoS.

To business customers:
Content acceleration and cloud service by network slicing and MEC;
Network capabilities open service via open API

To industry verticals:
On-demand network slicing services for factory, critical industry etc.

Here are some concrete user cases from the co-operation between China Mobile (CMCC), ZTE, and third party partners in different sectors:

Figure 1:

As a leader of 5G, ZTE has co-operated with over 70 global operators on 5G networks, focusing on new business innovations.

This content is sponsored by ZTE.

ZTE Corp. (Shenzhen: 000063; Hong Kong: 0763)
Subscribe and receive the latest news from the industry.
Join 62,000+ members. Yes it's completely free.
You May Also Like
---