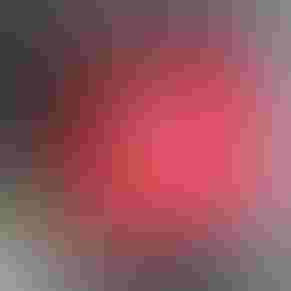 Regulatory shortcomings could leave the UK trailing the rest of Europe on the rollout of 5G networks in a post-Brexit future, and also threaten Vodafone's ability to compete against fixed-line incumbent BT, according to senior executives from the UK mobile operator.
The failure of regulatory authority Ofcom to make BT open its fiber network to rivals may put Vodafone UK at a big disadvantage to the former state-owned monopoly in the UK's 5G market, said Helen Lamprell, Vodafone UK's corporate affairs director, during a press briefing in London earlier today.
The situation is critical as both Vodafone and BT Group plc (NYSE: BT; London: BTA) prepare to launch their first commercial 5G services next year. BT CEO Gavin Patterson disclosed plans for a 2019 launch of 5G during a recent earnings update, while Vodafone today said its first urban deployments would probably happen next year. (See BT Kicks Off 5G Campaign With Plans for 2019 Launch.)
Figure 1: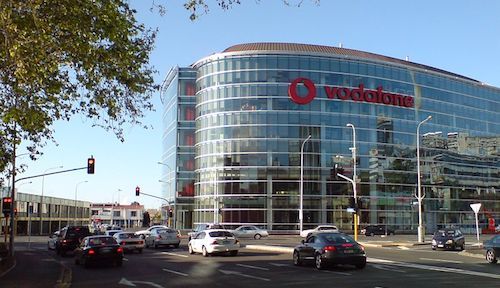 Vodafone offices in London, where the operator competes against former state-owned monopoly BT in the market for mobile voice and data services.
Operators of 5G networks will need fiber links to carry high-speed data traffic from their basestations to their core networks. Mobile service providers like Vodafone, which do not own the necessary infrastructure, may have to rent fixed-line capacity for these "backhaul" requirements. (See UK Backhaul Regulation Will Hinder 5G, Say Telcos and Europe's Backhaul Black Hole Looms Above 5G.)
Vodafone commissioned research several years ago to show it could still not access the fiber services it needed in various European markets. While circumstances have improved elsewhere in Europe, thanks to regulatory measures as well as takeover activity by Vodafone, the UK has failed to make progress, it says.
Vodafone and other operators say the wholesale products they currently get from BT are expensive and give them insufficient control of network assets. They are demanding affordable access to BT's "dark fiber" so they can install their own electronics and take charge of backhaul links.
Ofcom last year failed to make BT provide dark fiber services to other mobile operators when a UK court said the regulator's market definition was flawed, following a legal challenge from BT. The UK incumbent subsequently proposed introducing a restricted version of dark fiber, but it scrapped these plans in April after consultation with stakeholders. (See Eurobites: BT Openreach Introduces 'Virtual' Dark Fiber and BT Kicks Up Stink Over Dark Fiber Proposals.)
"Ofcom said how about if we do dark fiber at a low level but they have moved away from that and are now re-consulting," said Lamprell. She agreed the process could potentially drag on and leave Vodafone at a disadvantage to BT in the UK's 5G market.
An equally strident warning came from Scott Petty, Vodafone's UK's chief technology officer. "We are constrained in our access to dark fiber," he told reporters. "Expensive access to fiber is a costly way to deploy 5G."
Leaves on the mast
But dark fiber is just one several bugbears that he and other Vodafone executives have with UK policymakers. "We have perennial planning issues of getting access to sites and deploying new radios," said Petty. "The UK will struggle to keep pace with other European countries on the speed of [5G] deployment because of structural issues."
One problem for the UK's mobile operators is that planning rules continue to restrict the height of the masts they can build, despite recent reforms. "It is hard to emphasize how important mast height is," said Petty. "If you have an extra 20 meters you can deploy over a much larger area and might need only one mast instead of 16."
Kye Prigg, Vodafone UK's head of fixed and mobile networks, said a number of UK masts are hidden in trees and that network performance can degrade when leaves grow. The need for masts that reach above the tree line is critical, especially along roads and railways, he said.
Want to know more about 5G? Check out our dedicated 5G content channel here on
Light Reading.
Another bone of contention is the UK's controversial emergency services network (ESN), which BT is rolling out after landing a government contract in 2015. The project to develop a 4G network for the UK's emergency services is behind schedule, according to earlier press reports. And while BT is required to give rivals access to some of the ESN mobile sites it is building in rural areas, Lamprell says Vodafone should not have to pay the usual fees when BT has received government funds to build the masts. (See OrbTV: EE Talks Emergency Services & 5G.)
"If it costs £100,000 [$133,994] to put a mast up and they've had £50,000 [$66,997] [in state aid], why should we pay ordinary wholesale rates?" she said.
BT's dominant position in the UK's communications sector remains a sore point for Vodafone, despite Ofcom's recent efforts to make BT run its Openreach infrastructure business as a legally separate business entity. (See Only BT's Dismemberment Will Sate Rivals.)
BT still accounts for about 70% of all industry earnings before interest and generates much higher returns on investment than it should in a fully competitive market, according to Vodafone's assessment.
"If Openreach was a monopoly providing equally to all of us it would be one thing, but money from Vodafone and others is going to BT and that is distorting the market," said Lamprell. "We need to stop merely tinkering if we are going to have proper competition in the UK."
Asked by Light Reading if the legal separation of Openreach had been a failure, Lamprell said it was "too early to say," but expressed serious misgivings.
"I don't think it was ever going to solve the problem but they had to try," she said. "The cash flows to Openreach and then into BT. Having Openreach sitting in BT will always distort the market."
Petty gave the somewhat surprising example of Italy as a country where regulations are working in Vodafone's favor. "The city of Milan offered us spectrum for free if we tested various use cases and that was economically very attractive," he said. "Italy is getting to try these apps long before other markets and an ecosystem is developing in Italy in a way it is not in the UK." (See Eurobites: Italy First Pasta the Post for 5G.)
— Iain Morris, International Editor, Light Reading
Subscribe and receive the latest news from the industry.
Join 62,000+ members. Yes it's completely free.
You May Also Like
---