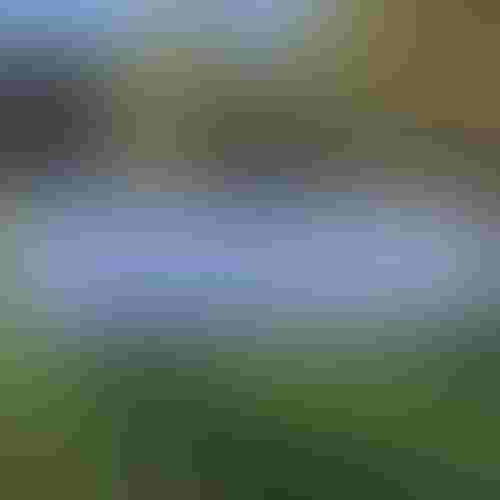 Millimeter wave (or mmWave) spectrum is the sprinter of the radio-frequency pack, cheetah quick in short bursts and yet rubbish at crossing obstacles or any kind of distance. So bad is signal propagation in the upper ranges of these expansive bands that a user would effectively need to perch on the mast like a bird on a pylon to enjoy what some telcos promised. And that's not how anyone who isn't a bird wants to spend their day.
It partly explains why mmWave spectrum – which starts from the telecom industry's perspective at about 24GHz – has been an afterthought in many countries. When Italy auctioned 5G spectrum back in 2018, operators spent about €6.4 billion (US$7 billion) on their 700MHz and 3.7GHz licenses but just €164 million ($178 million) on a bountiful 1,000MHz in the 26GHz band.
The big exception to the rule is Verizon. The US operator previously forked out billions on mmWave acquisitions, including $3.1 billion on Straight Path, a holder of 28GHz and 39GHz licenses, and then dedicated a good portion of its marketing activities to badmouthing lower-band spectrum as "not radically different" from 4G.
Figure 1: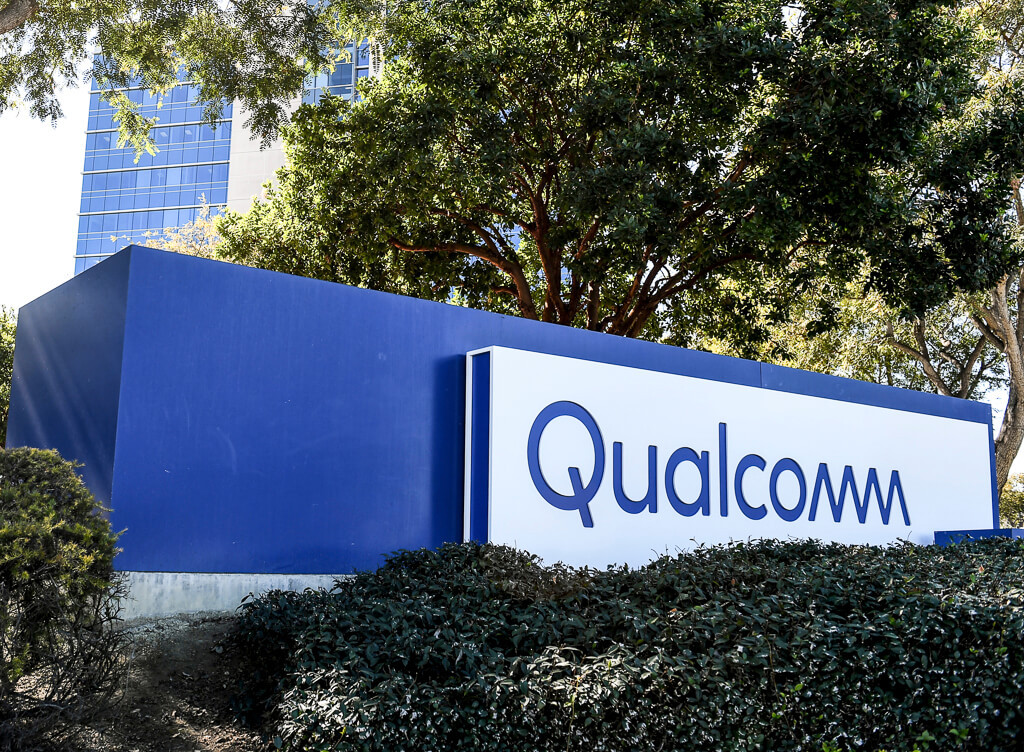 The chipmaker stands to profit if mmWave takes off.
(Source: Qualcomm)
In the meantime, T-Mobile continued to close the customer gap with it by concentrating on these not-so-different bands. Citing a report from Barclays, Bruno Jacobfeuerborn, the former chief technology officer of T-Mobile's German parent Deutsche Telekom, reckoned it would cost about $300 billion to cover the entire US with mmWave spectrum.
Has the industry given up on mmWave? Far from it. Even if mmWave has taken a publicity drubbing, 14 European countries have now auctioned spectrum and other sales are planned. Ofcom, the UK regulator, has kicked off a consultation with the industry that could result in another 5G spectrum auction later this year. Millimeter wave still has a role, the companies that sell mmWave equipment are eager to point out.
They include Qualcomm, which gathered several executives in London this week for a press conference to highlight the attractions of these lofty bands. The chipmaker would obviously benefit from a surge of mmWave activity. It not only designs the circuitry that smartphone makers would have to incorporate to support high-band connectivity but also makes chips for small cells – the network hotspots providing mmWave services. Yet operators are not going to invest in mmWave rollout simply to enrich Qualcomm.
Islands in the ocean
The mass-market case for mmWave essentially rests on the idea that 5G in lower spectrum bands is "not radically different" from 4G in crowded areas, such as concert venues, sports stadiums and shopping malls. "We are getting used to having a suboptimal experience in these kinds of places," said Visak Dhingra, a senior director of business development at Qualcomm. "What millimeter wave does is give you a cost-efficient way of serving those places in the best manner."
The basic rationale is that it's more economical to have "islands of capacity in what is going to be an ocean of low-band and mid-band," to cite Dhingra. It's far better to make a one-off investment in mmWave in these hotspots – of which Dhingra estimates there are about 2,000 in the UK alone – than to keep regularly "densifying" the network with mid-band spectrum.
It sounds good in principle. In practice, it remains unclear that mmWave is any kind of substitute for investment in mid-band coverage and capacity. It seems just as likely that any mmWave spending would come in addition to what operators invest in macro cell rollout. In other words, the mmWave small cell at Wembley Stadium would fall under the umbrella of the macro site catering to the Wembley area. Perhaps, long term, the stadium cell allows the operator to spend less on fortifying the macro site. But there would be no avoiding the upfront splurge on additional equipment.
These are hard times, too, as Charles Dickens once wrote. Operators, hit by rising energy costs and staff demands for higher wages, are being more parsimonious than usual. Ericsson, using forecasts provided by market research firm Dell'Oro, expects industry sales of 5G equipment to fall slightly this year, after they grew by several percentage points in 2022. A splurge on mmWave equipment looks improbable.
There is unlikely to be much of a sales opportunity for operators in this hotspots game, either. Qualcomm talks up the concept of a "high speed pass" for congested areas, the idea being that users pay a surcharge to enjoy decent 5G connectivity at a venue such as Wembley Stadium. "It is up to the networks," said Ben Timmons, Qualcomm's director of business development for Europe. "Some are confident they can charge extra. Some are lacking in confidence."
Want to know more about 5G? Check out our dedicated 5G content channel here on Light Reading.
But any marketing would carry the tacit acknowledgement that "ordinary" 5G is not good enough. Operators have never had much joy when it comes to attaching higher prices to speedier services – across the industry, average revenue per user has been falling for years. And to have the option, customers would need to have bought a compatible phone.
Thankfully, far more are now available than in previous years. According to the Global mobile Suppliers Association (GSA) more than 170 are now offered by 65 different vendors. Those include 22 models compatible with European spectrum bands that cost less than $800 per unit. On the networks side, some 28 operators across 18 countries have already launched 5G services in mmWave spectrum, said Joe Barrett, the GSA's president, who spoke at Qualcomm's press conference. Enthusiast Verizon has now deployed 40,000 mmWave basestations, according to Qualcomm, and there are 20,000 in Japan.
Farms and railways
But the sweet spot for mmWave could lie outside the smartphone business. In some cases, it has been used to support fixed wireless access, where mobile technology provides broadband connections to homes poorly served by fiber. More interesting are the variety of esoteric "use cases" – using mmWave on farms to upload huge amounts of data about crops and soil conditions, for instance. At Gare du Nord in Paris, it already supports fast access for rail workers to instructions and videos about fixing problems on carriages.
How operators fit into all this remains one of the key questions surrounding "enterprise" 5G. And the more esoteric the application, the harder it may be to scale up – which is far from ideal for companies that have turned a profit by selling one generic service to millions of people.
Much rides on the format of mmWave auctions. While Italy sold off the entire 26GHz band to five telcos, Finland appears to have carved out a big chunk of mmWave spectrum for industries keen to build their own private networks, and Qualcomm executives believe the UK will go down a similar path.
Telcos hated it when some regulators denied them full ownership of midband spectrum, a thing they have taken for granted in the past (although not without having to pay huge fees for control). Given the various doubts surrounding mmWave, it is hard to imagine they would be quite so upset this time round.
Related posts:
— Iain Morris, International Editor, Light Reading
Subscribe and receive the latest news from the industry.
Join 62,000+ members. Yes it's completely free.
You May Also Like
---