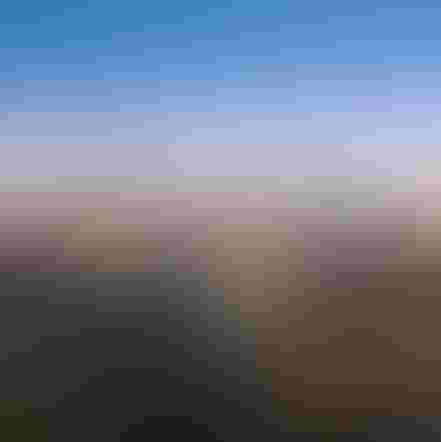 Also in today's EMEA regional roundup: Nokia and Bouygues join French connected-car program; Orange opens 5G Lab in Warsaw; at last – the ultimate selfie mirror.
Sparkle, the international services arm of Telecom Italia (TIM), has signed an agreement with AzerTelecom to establish a "Digital Silk Way" communications corridor between Europe and Asia through Azerbaijan. The plan is that such a route would tie up with Sparkle's existing backbone infrastructure that stretches from Turkey to Italy and beyond to all the main European hubs. Figure 1: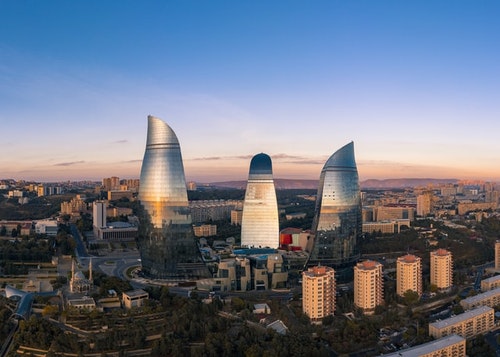 Azerbaijan intends to be on the Digital Silk Way.
(Source: Lloyd Alozie on Unsplash) Sixteen companies with a stake in the future of connected cars, Nokia and Bouygues Telecom among them, have joined forces to create "5G Open Road," a French project which describes itself as one of the largest assisted-driving programs on public roads in Europe. The program, which is backed by €90 million (US$98 million) of funding, will focus, among other things, on safeguarding pedestrians and other vulnerable road users in urban areas. Orange has opened another 5G Lab, and this one's in Warsaw. As well as the usual 5G "use case" wizardry on display, the Lab also features a developer section where startups can create and test new 5G-fueled products and services. To tie in with the opening of the Lab, Orange Polska has teamed up with Wroclaw University to launch a competition and support program for startups working in the 5G sphere. More information is available here. Vodacom Tanzania has signed a contract with the government-owned National ICT Broadband Backbone (NICTBB) worth US$4.59 million which will allow the operator to use the NICTBB fiber infrastructure to improve connectivity in rural Tanzania. The investment follows an initial injection of $6.2 million in October 2021. The latest deal, signed with Tanzania Telecommunication Company Limited (which manages the NICTBB), is intended to improve Vodacom's voice and traffic across the lake, central and southern regions of the country. In Kenya, Safaricom has partnered with Zeraki Learning to improve secondary school students' access to affordable education. This digital platform provides topic-by-topic assessments and metrics to help students diagnose their weaknesses and track their progress. Safaricom has added a feature within the MySafaricom app which enables parents and guardians to subscribe for the service from KES 20 (17 cents) a day. The amount can be deducted from customer's postpaid bill or via the M-Pesa mobile money platform. EE's roadshow extolling the benefits of full fiber, "The House of Fibre," is coming to London this weekend, at a mystery address in Streatham Hill, of all places. The "immersive tech experience" showhome will, says the press release, "feature an interactive smart kitchen, a gamer's paradise, a wellness gym, an infinity bathroom with the ultimate selfie mirror and a living room with buffer-free streaming of TV shows and films – all powered by EE's Full Fibre." The ultimate selfie mirror you say? Team Eurobites is on its way!!! — Paul Rainford, Assistant Editor, Europe, Light Reading
Subscribe and receive the latest news from the industry.
Join 62,000+ members. Yes it's completely free.
You May Also Like
---