Establishing New Foundations For 5G Business Success
Establishing New Foundations For 5G Business Success
Advances in Fifth Generation (5G) services have transformed the viability of deploying wireless as a broadband solution. And as 5G commercialization gains momentum globally, carriers are mone-tizing their deployments, expanding business development opportunities and deploying commercial use cases. Success for operators is partly driven by expanding technology innovations, including 5G fixed wireless access (5G FWA) and further monetization of 5G network capabilities. #sponsored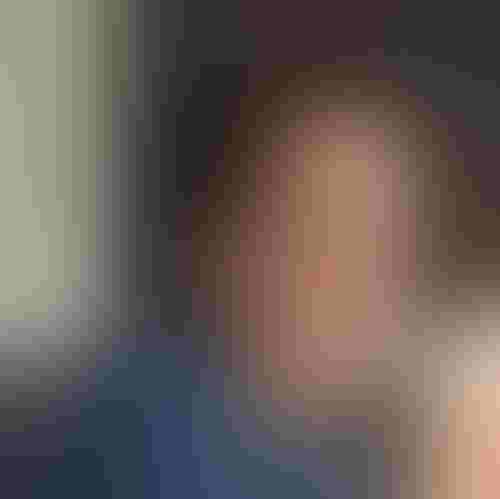 Figure 1: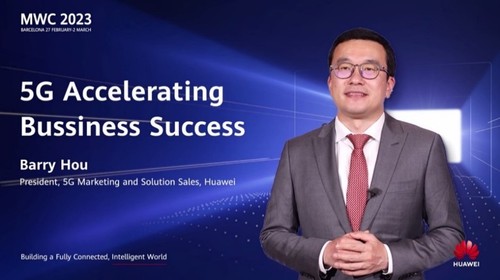 Advances in Fifth Generation (5G) services have transformed the viability of deploying wireless as a broadband solution. And as 5G commercialization gains momentum globally, carriers are mone-tizing their deployments, expanding business development opportunities and deploying commercial use cases. Success for operators is partly driven by expanding technology innovations, including 5G fixed wireless access (5G FWA) and further monetization of 5G network capabilities.
These features capitalize on earlier breakthroughs to improve ARPU for operators, create a founda-tion for 5G device penetration and offer business advantages based on public network's coverage and capacity. Indeed, the number of 5G users worldwide is increasing rapidly. In comparison, 5G adoption percentages within three years were the same as the percentages achieved by 4G adop-tions within five years.
The same holds true for accelerated commercial success: The top 20 5G operators in terms of net-work scale have managed to improve ARPU considerably more than global 5G operators in general. Moreover, 5G operators that partner with Huawei managed to increase their mobile revenue by an average of 4.6%, compared to a global average of 1.7%.
In this article, we look at key aspects of overall success in 5G business services and commercial development as well as the advantages made possible through 5G innovation in the form of 5G FWA and 5G network capabilities.
Further Monetizing 5G Networks
The monetization possibilities for 5G services also include different network requirements, such as 5G new call at 1080p which requires 5Mbit/s uplinks. The uplink monetization potential extends to end user experience differentiation. For example, users can purchase uplink acceleration packages based on their daily habits, whether these are conference calls, distance education and telemedicine tasks or HD live broadcasts and augmented reality (AR) cloud.
A similar approach can be applied to downlink conversions for generating additional revenue streams. For example, in separating the priorities between high-end and regular users, operators can concentrate on downlink experience differentiation. Using this approach, operators can designate different clusters of users at gold or silver levels. Then, the carrier ensures that the upper limit of the gold user experience equals 1Gbit/s with test result speeds at the 1Gbit/s level. The silver level is designated at 500Mbit/s with test results in that range. Using this model, carriers can further mone-tize commercial use cases, ranging from new call services, interactive video and more advanced Augmented/Virtual Reality (A/VR) scenarios.
"We not only give the best speed to the right users, we only give them committed speed in some critical scenario," according to Barry Hou, President of 5G Marketing and Solutions Sales at Huawei. "It's a personal slicing in technology to make sure in the critical time, critical place, you can get a guaranteed bit rate," he adds.
5G FWA: Achieve business success through more users and traffic
In many ways, the 5G smartphone ecosystem is already mature with the global average for 5G smartphone penetration already reaching more than 20%. At the same time, entry level ODM smartphones in combination with 5G tariff bundles offers another important way to accelerate 5G user migration.
Better experience networks are also making a difference. Most OTT video apps employ an adaptive bitrate principle to offer higher resolution video to their customers. For example, in Wuhan, China TikTok's HD ratio improved by 33% and usage duration increased by 3%. Both of these results were achieved through 5G coverage optimization. Improvements in video streaming over HTTP networks result in smoother playback for end users regardless of their device location or internet speeds.
A key element in 5G business development success for operators is based on 5G FWA deploy-ments. In combination with 5G, FWA offers a scalable, cost-efficient high speed broadband con-nection for the "last mile" where customers only require a wireless receiving device. By delivering more capacity over greater distances, FWA is emerging as an ideal solution for suburban and rural areas with speeds approaching 1Gbps over the last remaining miles.
It's clear that 5G FWA provides faster data relay speeds and better end user experiences. For ex-ample, 5G FWA reaches or exceeds 300Mbit/s when compared with fixed copper upgrade scenari-os. Fixed wireless approaches also guarantee improved user experiences where minimum bit rates can reach upwards of 100Mbit/s. Operators using 5G FWA can provide their customers with richer online experiences and, in the process, increase their overall monetization of services.
Whether it's 4G to 5G migration where large bandwidth capabilities increase the ARPU by more than 50% or game acceleration with 5G FWA reducing latencies by 60% the opportunities for in-creased monetization are abundant. For example, uplink monetization for Home IoT related to vid-eo surveillance, live broadcasts and home offices has also been on the increase. A rapidly expand-ing home IP security market achieved an average annual growth rate of 20%.
Assessing 5GtoB advances
Compared with 2021, 5GtoB has rapidly developed in 2022, both in China and globally. Beyond China, many industries have embraced 5G technologies and implemented more 5GtoB use cases, where the quantity of 5G private networks deployed by operators almost doubled from 62 to more than 120 in 2022.
For example, campus private networks have been deployed around the world, spurring digital trans-formation efforts in heavy mining, ports, manufacturing and chemical industries.
"The most important is 5G operators already have a very good 5G infrastructure," says Hou. "Op-erators could take advantage of this infrastructure to provide virtual private networks by 5G slicing technology to provide these two use cases," he adds.
This content is sponsored by Huawei.
Subscribe and receive the latest news from the industry.
Join 62,000+ members. Yes it's completely free.
You May Also Like
---