WiCipedia: 'Damaging myths' about differences persist
This week in our WiCipedia roundup: Women Who Tech runs grant program for COVID startups; Black Girls Code plans to reach 1 million girls; celebrating a tech legend's impact; and more.
The argument that men's brains are different than women's is not a new one, yet "damaging myths" about the differences keep popping up, explains an article on Phys.org. The myths are steeped in sexist history dating back centuries, yet newer evidence actually proves that women outrank men in science tests; and inequalities favoring men often come down to discrimination and exclusion instead of skill sets and natural ability. The article states, "One would like to think that we have put all of that behind us. But the underlying narrative still pops up in various forms, most likely putting women off. There is evidence of powerful beliefs that great scientists are born and not made – and, more particularly, are born male." (See WiCipedia: Nature vs. Nurture & the Moms at Work Dilemma.)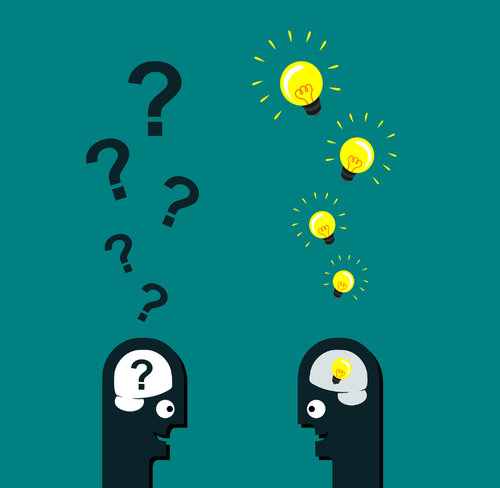 Black Girls Code, an organization that teaches – you guessed it – coding to young girls of color, has lofty goals for expanding its reach in the next 20 years: It wants to teach 1 million girls to code by 2040. In an industry that sees just slightly more than 3% of Black women in computing roles, the time is now to get on board the tech train, CNET explains. Black Girls Code Founder Kimberly Bryant says that she "hopes that tech companies will design for diversity and inclusion from the ground up, rather than needing to fix issues after the fact." In other words, tech products that are utilized by a variety of racial and gender demographics must also be designed by those demographics in order to be successful. "When you have only one demographic creating these products, we miss these opportunities to create technology solutions or utilize technology solutions to solve some of the big, hairy problems that persist in the world," she told CNET. (See WiCipedia: Moms as Breadwinners & Black Panther a Win for WiT.)
Tech and society at large are so intertwined these days that sometimes it's hard to know what's real life and what's Instagram. An article on Medium argues that this is why it's so important to achieve gender equality in the industry, because without it, there won't be gender equality outside of tech. The article, written by entrepreneur Dora Palfi, says that tech is our future, and without women playing a part in shaping it, the future itself will be male oriented. Dora argues, along with so many others, that the key to ensuring gender equality in tech careers is to start teaching kids at a very early age, which is why she started imagiLabs, a company that teaches girls to code via an app and wearable. Yet the huge gender gap in tech still exists. "If women do not have equal exposure and access to technology as a tool and as a career opportunity, we also miss out on an equal opportunity to shape our future," she writes. (See WiCipedia: How companies can align values with profits.)
Frances Allen, the first woman to win a Turing Award and a prominent computer scientist, passed away at age 88 last week from complications of Alzheimer's disease. The New York Times explained that Frances was a computer revolutionary in the 1960s, paving the way for women to create careers in STEM. The focus of her remarkable career was helping computer hardware communicate with software – a sort of precursor technology to the apps we use in our daily lives now. Frances spent four decades of her career working with a team at IBM. Ironically, though she grew up on a farm without electricity, in her work she pushed the limits of technology and also pushed against the imposed limitations of what women could accomplish. "She broke the glass ceiling," said a coworker of Frances. "At the time, no one even thought someone like her could achieve what she achieved." (See WiCipedia: Queen of Code, Leadership Sexism & Unicorns vs. Zebras.)
Women Who Tech has launched a new challenge to support female technologists in fighting COVID-19. A press release announced that the organization, which helps to fund and mentor female entrepreneurs in the industry, has released a new grant for women-led companies that are "focused on solving the biggest health, education, employment, civic engagement, and financial issues resulting from the COVID-19 pandemic." Five startups will receive grants ranging from $3,000 to $10,000. The deadline to apply is August 23 and applications can be submitted on the Women Who Tech website. (See WiCipedia: COVID-19 layoffs affect women more.)

— Eryn Leavens, Special Features & Copy Editor, Light Reading. Follow us on Twitter @LR_WiC and contact Eryn directly at [email protected].