What do Brits think of the Huawei ban?
In the wake of the UK's decision to ban Huawei, the European team at Light Reading has carried out some tongue-in-cheek market segmentation to illustrate the mainstream opinions about a company that dominated this week's national headlines. The British public can be subdivided into the following categories:
Hua-what?: This significant chunk of the population has yet to figure out the pronunciation of the Chinese company's name, let alone its role in the UK economy. It includes people who remain dazzled by the power of email and think Raspberry Pi is a misspelled dessert. Barring all-out war with China, most in this category will remain oblivious to the ban unless it triggers a telecom apocalypse or price rises for customers. After warning of blackouts last week, BT is now anticipating there will be no disruption, however, thanks to the long seven-year deadline it has been given to eject Huawei. As for threats of higher prices, if expenses mount, those carry a hollow ring. Despite multi-billion-dollar spectrum auctions and other costly telco investments, telecom prices fell by 95% between 1997 and 2016, according to new data from the UK's Office for National Statistics.
5G-ers: A relatively small subset of the population that cares deeply about technology, this includes people mortified at the prospect of losing a 5G linchpin. Fear not, 5G-ers, because BT now thinks it can manage perfectly well without Huawei, thank you very much. Vodafone probably can, too. After all, the US has built a reputation as one of the most advanced countries in 5G, according to some analysts, and it has no Chinese vendors whatsoever. But even if replacing Huawei holds up the UK's 5G rollout, would anyone notice? To critics, the technology is about as useful as a Ferrari on a farm track. Just earlier this month, South Korean 5G pioneer KT Corp was grumbling about slow 5G adoption by consumers. Anyone in the UK still worried they will miss out can always head to O2: Its 5G network already looks as Nordic as Abba.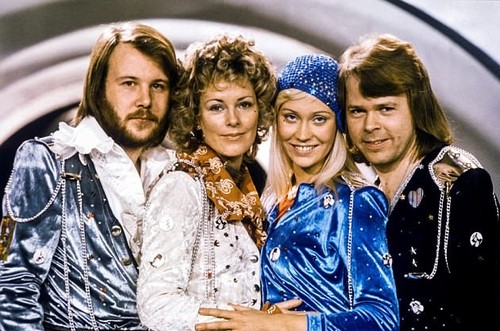 Not 5G-ers: An even smaller group, this one is formed mainly of conspiracy theorists who blame coronavirus on 5G and the companies behind it. As a vendor from China, where the disease originally surfaced, Huawei is an even more sinister force to these people than it is to less deranged opponents. A violent faction of this wing has been zealously contributing to the Huawei purge by setting fire to its equipment, although it's likely that 4G basestations and gear provided by Huawei's European rivals have also been torched.

Communists: Features pseudo-intellectuals, world-weary Guardianistas and Brexit Remoaners who see the Huawei ban as evidence the UK is becoming a US colony. Communists often respond to the allegation that Huawei snoops for the Chinese government with a smirking reference to Edward Snowden (pictured below) and US surveillance antics (so Huawei's OK, then). They also dismiss the lengthening charge sheet against the Chinese vendor as nothing more than a hostile US campaign. Tech-savvy members of this group eulogize Huawei's 5G leadership and depict European rivals as plodding cavemen in comparison.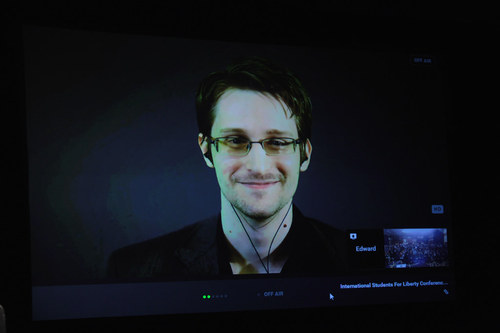 Fascists: Features warmongering Conservatives, Daily Mail readers and Nigel Farage-loving Brexiteers who see Huawei as a "bad actor" and Chinese government stooge. Fascists dismiss the lack of evidence that Huawei spies for China as a mere detail and think its Chinese identity is all the proof any sensible observer should need. They will happily pull out the charge sheet of corporate misdemeanours but usually clam up at any mention of Ericsson's recent $1 billion fine for years of international bribery and corruption. Some tech-savvy members of this group reject talk of Huawei's 5G leadership and insist European rivals are really doing quite well, notwithstanding the massive loss of mobile market share since Huawei turned up.
US President Donald Trump has welcomed Britain's decision to block Huawei from its 5G network and says he personally persuaded "many countries" to boycott the Chinese tech giant.

More on this story here: https://t.co/JdP513YhuC pic.twitter.com/GAdFLf5A5q

— SkyNews (@SkyNews) July 15, 2020
Related posts:
— Iain Morris, International Editor, Light Reading