5G, from connectivity pipe to Network-as-a-platform: A transformative approach to designing, deploying and operating Modern 5G multi-cloud networks from core-to-edge
Date / Time:
Tuesday, April 11, 2023, 11:00 a.m. New York / 4:00 p.m. London
Overview:

Communication service providers (CSPs) are changing the landscape of 5G networks as they continue to push the boundaries with new technologies and services. From containers to multi-access edge computing (MEC), to private 5G and more, these organizations are chasing innovative ways to deliver value in new ways.
The traditional telco cloud has evolved. 5G cannot be underutilized as yet another connectivity pipe. Instead, it must be leveraged as a vehicle to transform networks of connectivity pipes into highly flexible services on a network-as-a-platform. This will help CSPs leverage the full potential of 5G and 5G Advanced Service Based Architecture (SBA) to enable AI-to-AI communication, instant service creation, monetizable automated decision making, etc.
Learn how peers and leaders in the telco industry created network-as-a-platform models– discussing their migration to multi-tenant cloud-native converged core platforms; unified core; messaging; application services with Service Based Architecture (SBA) and Service Based Interface (SBI) multi-cloud autonomous operations; network slicing; and 3GPP-based AI/ML enablement.
5G pipe to network-as-a-platform discussion topics:
NFV journey with 4G LTE: what to apply to 5G cloud-native transformation
Converged 4G/5G telco cloud platform: the do's and don'ts
Modernized Edge-to-Core Network: Considerations for unified architecture vision
5G network-as-a-platform: Leverage the vision and monetize
Speakers: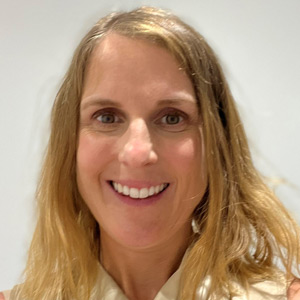 Ruth Brown, Principal Analyst – Mobile Networks & 5G, Heavy Reading | bio
Shujaur Mufti, Senior Manager, Global Partners Solution Architecture Telecommunications, Media & Entertainment, and Edge, Red Hat, Inc. | bio
Ruth covers mobile network research for Heavy Reading. Key coverage areas include system architecture, core infrastructure and services, and supporting cloud technologies.

Prior to joining Heavy Reading, Ruth worked in mobile and fixed network research and design for BT for over 20 years. Her research interests have included convergence, mobile QoS, network slicing, private networks, cloud native mobile core technology and automation. She has filed more than 40 patents on both real world applications and enhancements to mobile core networks. Ruth is an advocate for women in engineering.
close this window
Shujaur Mufti is a Senior Manager in Red Hat's Telecommunications, Entertainment and Media (TME) Partner Organization. He is responsible for managing a team of technical professionals, Partner SAs, to develop and deploy Cloud technologies utilizing Red Hat products and services, architecting a full stack of end-to-end solutions including partner products, from ideation to production with joint offers, globally and in close collaboration with Red Hat Geo/Regional and product stakeholders.

Shujaur has over twenty years of experience working in the telecommunications industry. Prior to joining Red Hat in 2022, he spent fourteen years at T-Mobile US leading high performing engineering teams, enabling 3GPP/non-3GPP architectures and technologies in the Telco 4G/5G domain. In addition, he led NFV Cloud strategy contributing to the company's transition from legacy networks to the software defined cloud infrastructure. Shujaur has been granted several Technology Patents in the US, Europe, and other foreign countries.
close this window
Anil Kollipara is a senior director of product management and owns the strategy and execution of Spirent's 5G and Open RAN test portfolio for the Lifecycle Service Assurance business. He has an extensive background in the wireless and telecommunications industry and a successful track record of building industry-leading products in lab testing, service assurance, and network planning. Areas of expertise include test and measurement, service assurance, and predictive and prescriptive analytics in wireless networks.

Before joining Spirent, Anil worked for industry-leading companies like Netscout, Danaher, Dell, and Cerion. He holds degrees from the University of Mumbai (BE), the University of Texas at Arlington (MSEE), and the University of Chicago, Booth School of Business (MBA). Anil holds four patents related to characterizing and measuring subscriber experience in telecommunications networks.
close this window
Rich McNally is Senior Director of Mobile Service Strategy at Spirent. In this role, Rich has worldwide responsibility for Spirent's Fit4Launch business including programs for mobile network benchmarking, device launch assessment and 5G service validation/optimization at global operators and device manufacturers. Prior to joining Spirent, Rich held senior sales, product and engineering roles at Metrico Wireless, Actix and Comsearch. Rich graduated from Virginia Tech with a bachelor's degree in Aerospace Engineering.
close this window
For the past eleven years, Jason Morris has been involved in industries at the forefront of technology. As a marketing manager for Corning Optical Communications, Jason is responsible for marketing strategy that includes being the subject matter expert on Corning products and industry standards.

Jason has a Bachelor of Geography, GIS specialization from the University of North Carolina at Charlotte and has been a member of SCTE since 2014.
close this window
Rich Loveland is the Director of Product Line Management for Vecima's Passive Optical Networking (PON) for fiber-to-the-premise products.

With more than 35 years of experience in the telecommunications industry, Rich has held various marketing, product management, business development and engineering roles at Ciena, Ipitek, Pliant Systems Inc., Nortel Networks, Nokia (Formerly Alcatel-Lucent) and now Vecima Networks Inc.
close this window

Webinar Registration
To register for this webinar, please complete the form below. Take care to provide all required information (indicated in
red
). Press
Register
to complete your registration. If you have already registered for our site or for one of our webinars, you may
login
to register without re-entering your information.