5G Core Operator Survey: Charting the Route to 5G SA
This webinar is not yet archived.
Date / Time:
Tuesday, November 29, 2022, 11:00 a.m. New York / 4:00 p.m. London
Overview: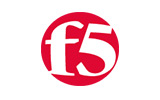 The 5G core is essential to enable standalone (SA) operation in the 5G system. Operators are currently designing and deploying new core network architectures using cloud native technologies and operating models. This investment will have deep and broad implications for operator services and the wider mobile ecosystem.
This webinar presents the key findings from the second annual Heavy Reading Cloud Native 5G Core Operator Survey. Heavy Reading's senior principal analyst for mobile networks will lead a panel to discuss and analyse the results of the 2022 survey, with guest speakers from AMD, F5, Oracle and Red Hat contributing expert insight and opinion.
Among the topics to be discussed include:
The impact of 5G core on services and customer experience
4G to 5G core migration strategies and common 4G/5G core networks
Cloud infrastructure choices for 5G core (IaaS vs PaaS vs vendor stack)
CI/CD/CT tools and operations
The outlook for edge services and distributed 5G core
Speakers: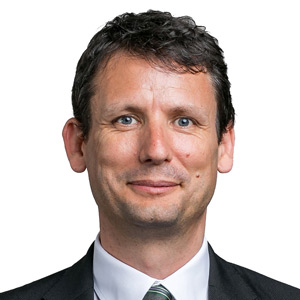 Gabriel Brown, Senior Principal Analyst – Mobile Networks & 5G, Heavy Reading | bio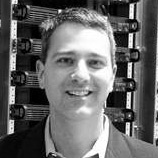 Todd Spraggins, Director of Strategy, Oracle Communications CTO | bio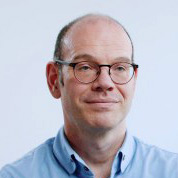 Rob McManus, Principal Product Marketing Manager, Red Hat | bio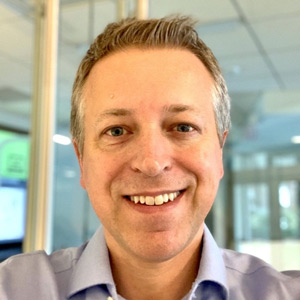 Greg Dalle, Director of Product Management for Service Providers, F5 Networks | bio
<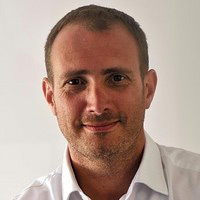 Nick Hancock, Communications Vertical Director, Server Business Unit, AMD | bio
Gabriel leads mobile network research for Heavy Reading. Starting from a system architecture perspective, his coverage area includes RAN, core, and service-layer platforms. Key research topics include 5G, LTE Advanced, virtual RAN, software-based mobile core, and the application of cloud technologies to mobile networking. Gabriel has more than 15 years' experience as a mobile network analyst. Prior to joining Heavy Reading, he was Chief Analyst for Light Reading's Insider research service; before that, he was editor of IP Wireline and Wireless Week at London's Euromoney Institutional Investor.
close this window
Todd Spraggins is an unapologetic telecom evangelist with an extensive career of deploying leading-edge solutions to many of the world's largest service providers. As Director of Strategy in the Oracle Communications CTO office, he pushes the boundaries of what Operators can do with SaaS by bringing the mobile core to the web-scale cloud. He holds a Masters of Science in Telecommunications from Southern Methodist University and a Bachelors of Science and Engineering from Tulane University.
close this window
Rob McManus is an adept member of complex matrix-style teams tasked to define and position telecommunication service provider and partner solutions with a focus on network transformation that includes 5G, vRAN and the evolution to cloud-native network functions (CNFs). Prior to joining Red Hat, Rob spent over 20 years at Nokia, in various senior product and portfolio marketing roles.
close this window
As a data communication veteran and network transformation enthusiast, Greg focuses on innovation that reshapes the way that telcos create and deliver services. As Director of Product Management, Service Providers at F5, he takes point on both technical disruptions (Software Defined Networking - SDN, cloud computing, virtualization, hardware commoditization) as well as rapid consumer behavior changes (content and application tropism, access ubiquity) to create opportunities to revolutionize business models, service offerings and network architectures.

Greg joined the F5 Service Provider team in 2021, coming from nearly 19 years at Juniper Networks where he focused on 5G, Cloud Solutions and Mobility Services. He holds Masters degrees in Management Science from Ecole Polytechnique and Computer Systems Networking and Telecom from Telecom Paris. He and his family reside in Vermont.
close this window
Nick currently heads up the Communications Vertical within the Server Business Unit at AMD. Based in the UK, he holds over 25 years of experience in the networking and telecommunications industry across product management, technical sales and design consultancy. Before joining AMD, he led CoSP ISV partnership strategy at HPE. There, he worked closely with Intel, BT and software partners in the early proof-of-concept stages, which led to the initiation of the ETSI Network Functions Virtualization Industry Specification Group (NFV ISG). He also co-authored the response to the 2012 joint-carrier NFV white paper.
close this window
Tom Williams is Chief Technology Officer with Schurz Broadband Group. Tom began his career in the cable industry as an R&D engineer at Scientific-Atlanta developing and deploying the first digital set-top boxes. He moved into consulting with KPMG and later joined Comcast as the Regional Director of Engineering where he was first to deploy new technologies for the company including the VOD, HD-DVR, CHSI, HDTV and more. In 2006 Tom joined ARRIS as Vice President of Marketing and Business Development, where he won 2 AMY awards and implemented a company-wide brand transformation and management strategy. Tom returned to consulting, as a Managing Partner with Brightset Consulting specializing in global marketing and communications strategies for technology companies. He joined the Schurz Communications leadership team in 2016 where he drives technology strategy for the company.

Tom is a long-standing member of SCTE, CTAM, NCTC and WICT. He enjoys mentoring young people interested in technology and advanced video related careers. He has served as a Board member on the Baltimore County Technology Council and the Technology Board for the University of Maryland driving technology solutions to serve students and faculty of the college. Tom was inducted into the prestigious Cable TV Pioneers in 2019.

An active participant in his hometown of Atlanta, he enjoys coaching youth sports teams, serving on community technology boards and supporting local and military-owned business growth. Tom is a member of the American Legion and a United States Marine Corps veteran. He is a member of the Marine Corps Memorial Association that educates and connects others on the history of the Corps and the sacrifices of those who serve.
close this window