Also in today's EMEA regional roundup: IoT consolidation in Denmark; Etisalat revenue up, but EBITDA down; Airtel gets mobile banking green light in Nigeria.
When it comes to sharing Netflix account passwords with other households, Spaniards rule the European roost. That's one of the findings from a new study from Digital i, which collected and analyzed viewing data from Spain, Germany, France, Italy and UK. Nearly half (47%) of Spanish households shared their passwords with other households, with Germans (on 42%) not far behind. Brits, meanwhile are comparative streaming goody-goodys, with only 27% giving friends and family free access to Bridgerton and the like. However, Digital i admits that measuring password-sharing is difficult as folk are understandably reluctant to own up to such terms-and-conditions-busting activity. Password-sharing was cited by Netflix as one of the reasons for its surprising first-quarter figures, which showed its first serious subscriber loss in years – more than 200,000 globally. (See Netflix shares plummet 25% amid loss of 200K subs, slowing revenues and Netflix is in crisis as streaming hits the buffers.)
Copenhagen-based JT IoT is to acquire fellow Danish Internet of Things specialist NextM2M. According to a statement, NextM2M will be integrated into the JT IoT core networks to boost the IoT capabilities of the company. NextM2M claims more than 130 global customers in over 60 countries, Vodafone among them. Financial details of the deal were not disclosed.
Etisalat Group saw revenue inch up 0.8% year-on-year in the first quarter, to 13.3 billion Emirati Dirham (US$3.6 billion), though EBITDA (earnings before interest, tax, depreciation and amortization) fell 0.5%, to AED 6.8 billion ($1.8 billion). Group subscribers reached 159 million during the period, representing an increase of 2% over the same period last year. Etisalat Group has recently rebranded as "e&." Like that's going to catch on…
Airtel Africa has been granted a "full super agent license" by the Central Bank of Nigeria, meaning that is able to create an agency network that can service the needs of customers of licensed Nigerian banks, payment service banks and licensed mobile money operators.
A new report from French communications regulator Arcep reveals that in 2020 mobile phones sold directly by operators accounted for just 38% of total handset sales in France, while refurbished handsets accounted for 13% of the total 21.4 million phones sold. The report, "Achieving Digital Sustainability," also found that the four main French operators are steadily decreasing their greenhouse gas emissions, reaching 362,000 tonnes of CO2 equivalent in 2020.
Telecom Italia's subsea fiber cables have been used for the first time in Italy to detect seismic events. The trial of the technology was carried out in the waters off Sicily for around one month using the section of fiber linking the Telecom Italia power station on Vulcano, one of the Aeolian Islands, to Milazzo in northern Sicily, which stretches over a distance of around 50km on the seabed. Now for the science part: The DAS (distributed acoustic sensing) device installed at the power station sends pulses of light into the fiber and records the backscattered signal influenced by dynamic strain variations. By analyzing this, apparently, it is possible to detect seismic shudders remotely.
Vodafone UK and its charity partner, the Trussell Trust, are reporting increased demand for free connectivity as the cost-of-living crisis in the UK deepens. The partnership between the two organizations, which launched a year ago, provides free connectivity to people who are receiving support from Trussell Trust food banks, which provide free food to qualifying families and indviduals. The video below explains how the partnership works.
And for those with arguably too much money to spare to spend on their connectivity, UK operator EE is to start offering augmented reality glasses from Nreal to its customers with 5G phones. Nreal Air allows customers to mirror their phone screen and project their mobile experience onto a 130-inch HD virtual display.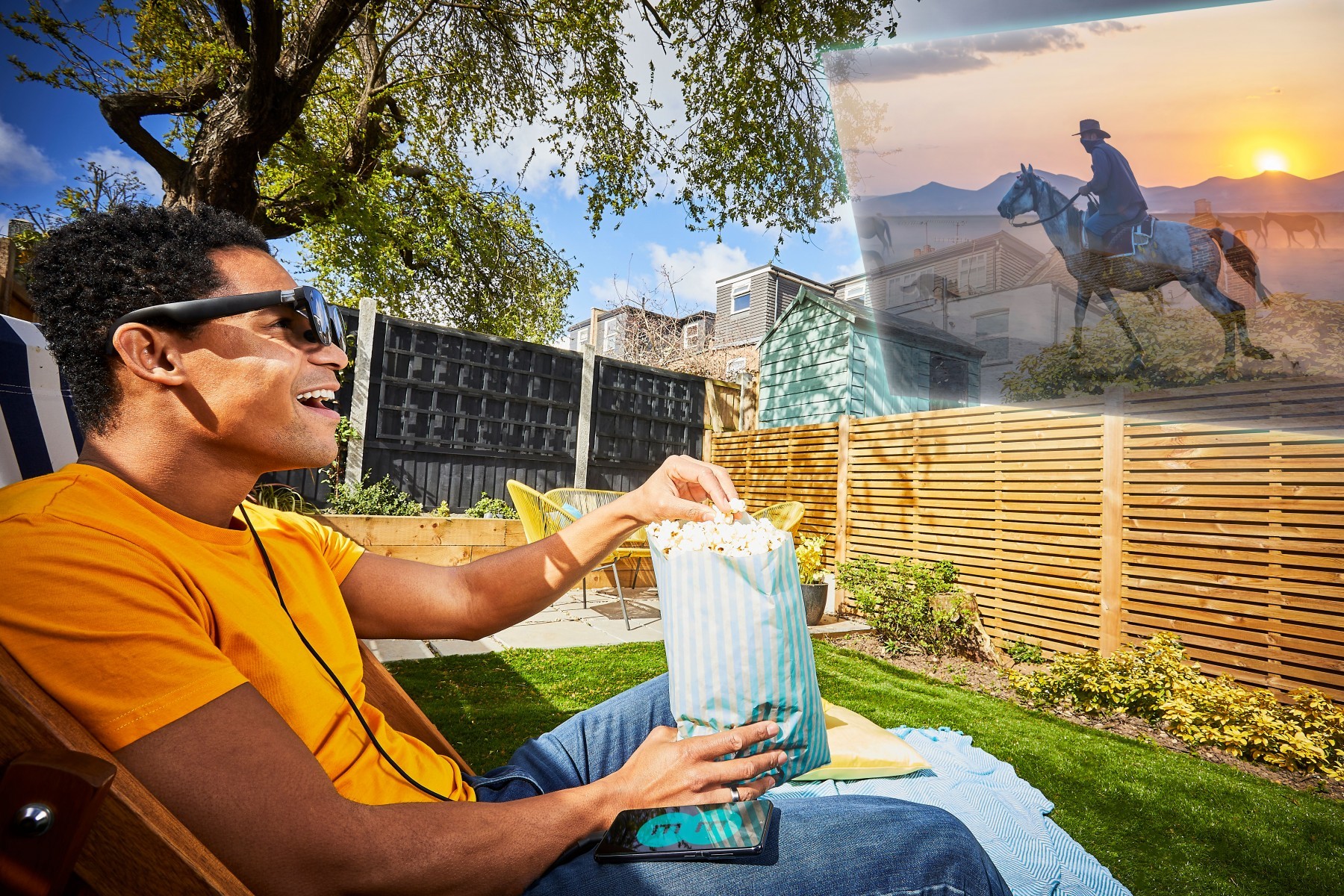 — Paul Rainford, Assistant Editor, Europe, Light Reading