Not content to stay this side of the northern border, Comcast is once again teaming up with a Canadian operator for syndication of its X1 video platform.
Videotron Ltd. , one of the largest cable companies in Canada, announced today that it will license Comcast Corp. (Nasdaq: CMCSA, CMCSK)'s X1 technology for use in developing a new IPTV service for Videotron's subscribers. The news follows similar moves by Canadian fellows Shaw Communications Inc. and Rogers Communications Inc. (Toronto: RCI), as well as by Cox Communications Inc. in the US.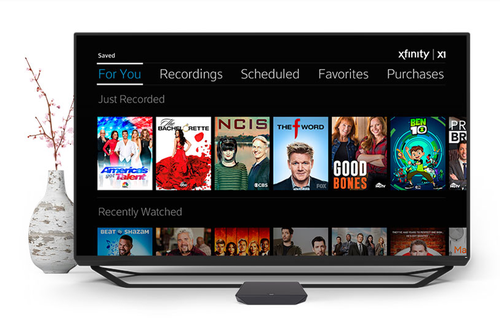 The growing X1 empire reflects a cautious yet still ambitious approach to geographic expansion by Comcast. While the company still operates its traditional video service only within a regional footprint of cable video franchises, its nonetheless found a way to continue increasing its influence on the service provider market by wholesaling technology across the video, broadband and home security sectors.
In addition to those companies that are licensing X1, Rogers has also said it will deploy Comcast's WIFi home networking platform later this year, and numerous operators rely on Comcast's smart home security and automation technology including Cox, Rogers, Telstra Corp. Ltd. (ASX: TLS; NZK: TLS) and others. (See Rogers Embraces 'Comcast North' Strategy and Comcast Gets Its IoT On With Icontrol Close.)
Outside of its wholesale operations, Comcast is also feeling its way beyond its regional footprint through the launch of Xfinity Mobile on Verizon Communications Inc. (NYSE: VZ)'s national wireless network, and through its expansion in business services across new sales territories. (See Comcast Rings In Xfinity Mobile Nationwide and Comcast Business Targets Fortune 1000.)
As for X1 in particular, Comcast doesn't break out revenues from the syndication of the platform, but the continued expansion to new partners suggests they're not insignificant. In terms of reach, Rogers has 1.8 million subscribers, while both Shaw and Videotron claim 1.7 million cable video customers each. Cox, which is a private company and doesn't have to report financials, has an estimated 6 million subscribers, but that includes Internet and business customers as well as residential video subs. In Comcast's own customer base, X1 now reaches about 55% of more than 21 million residential video customers.
---
Want to know more about video and TV market trends? Check out our dedicated video services content channel here on Light Reading.
---
The growth of X1 isn't only good for Comcast. Arris Group Inc. (Nasdaq: ARRS) is also benefiting from X1 licensing. In the company's May earnings report, Arris made specific mention of X1 syndication driving demand for its video hardware. (See Arris Soft, but Still Strong in Q1.)
Operators say X1 is helping to reduce their video customer churn. In January, Cox noted that 2016 was its best video year since 2008, thanks at least in part to X1. And a Canadian analyst recently attributed Shaw's video improvements "almost entirely" to the launch of the company's X1-powered BlueSky TV service. (See Comcast's X1 Clips Canadian Cord-Cutting.)
— Mari Silbey, Senior Editor, Cable/Video, Light Reading