It might not be the fairy tale ending of an animated classic, but Disney and Altice did reach an "agreement in principle" Sunday night that prevented a blackout of Disney-owned channels in the New York metropolitan market.
According to a joint statement by the two companies: "We have reached an agreement in principle and have extended the deadline accordingly to try and finalize the terms."
Altice USA and Walt Disney Co. (NYSE: DIS) have been battling it out over a new retransmission agreement allowing the cable operator to carry Disney-owned networks in its pay-TV lineup. The deal affects the Optimum service footprint that Altice acquired from Cablevision Systems in the greater New York City market and includes the broadcast network ABC along with cable networks ESPN and the Disney Channel. ESPN in particular has become a sticking point in Disney programming negotiations because licensing fees for the network are the highest of any basic cable channel even as subscriber interest in the sports network has waned. Altice has argued that Disney wants hundreds of millions of dollars more in fees even though it says viewership of ESPN by Optimum customers has declined by more than 30%.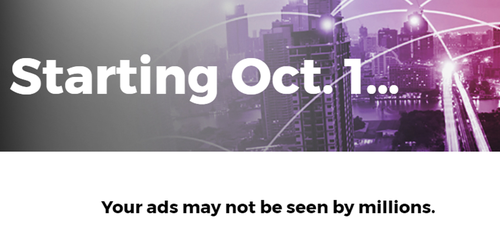 Unfortunately, TV channel blackouts due to retransmission fights are not uncommon, with the American Television Alliance recording 153 such blackouts so far in 2017. However, the Altice/Disney spat has been higher profile than most both because the cable operator recently took its Altice USA division public with an IPO in June, and because the New York City area is the top media market in the country. (See Altice Raises $1.9B in US IPO.)
The issue of retransmission fees has also become more fraught in recent years as more consumers have grown frustrated with the high cost of cable TV. That frustration has led operators and other third-party companies to introduce a slew of new cheaper, skinny-bundle offerings, which some viewers are now buying instead of premium cable service. Interest in these less expensive options threatens pay-TV operator profits, which makes service providers even less interested in spending big money on programming fees than previously.
---
Want to know more about video and TV market trends? Check out our dedicated video services content channel here on Light Reading.
---
Retransmission fights have grown so contentious that some smaller service providers have decided to focus their energies on broadband delivery rather than video, either getting out of the pay-TV business altogether or paring back their efforts to market video in favor of promoting higher-margin Internet service. Some larger operators like Comcast Corp. (Nasdaq: CMCSA, CMCSK) are also using broadband to help subsidize their video services, making it difficult for rival providers to compete without an Internet offering. (See Is Dumb Pipe the Smart Move? and Analysts: Dish Is in Dire Straits.)
In the case of Altice and Disney, the new deal appears to mark a win for the programmer, as Altice ultimately decided it wasn't willing to lose access to key networks in a major customer market. The New York Yankees are scheduled for a wildcard playoff game Tuesday night, and the loss of ESPN would have blacked out the game for NYC area residents. However, Bloomberg reports that Disney had to sacrifice as well, noting that the company didn't get as much money from Altice in retransmission fees as it had originally sought.
— Mari Silbey, Senior Editor, Cable/Video, Light Reading