Completing a transition years in the making, Tivo has announced that it will now outsource the hardware portion of its retail DVR business. The set-top pioneer said in its latest quarterly earnings report that it has signed an agreement with a major consumer electronics manufacturer who will manage the retail sales channel going forward. Tivo will continue to sell set-tops through Tivo.com, where orders will also be fulfilled by the new hardware partner.
The retail transition follows an evolution that TiVo Inc. (Nasdaq: TIVO) has already progressed through in the service provider sector.
"The way this is going to work is very similar to what we have in the MSO business already," said CEO Enrique Rodriguez on the Q1 earnings call (via Seeking Alpha transcript). "That's why we're comfortable to make this transition. And think over it this way, in the retail business, we are basically acting like the MSO in the context of hardware."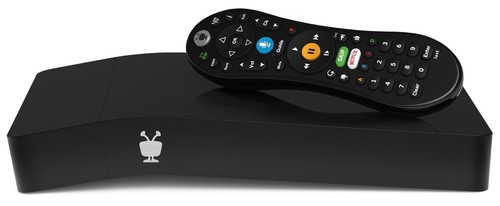 Tivo has clearly been de-emphasizing hardware for some time, but the explicit exit from the set-top business that made Tivo a household name is still jarring. The company points out that consumers should see no difference under the new arrangement. All products will still be Tivo-branded, and Tivo software will continue to drive the viewing experience.
Also on the Q1 earnings call, CEO Rodriguez reiterated that the company is "exploring a broad range of strategic alternatives" with regard to a potential M&A deal. That includes a possible buyout, which has been rumored as an option since late last year. (See Why the Tivo Buyout Rumor Rings True.)
Total revenues for the first quarter were $189.8 million, down 7.7% from the year-ago quarter. Tivo posted a net loss for the business of $17.7 million in Q1, down from a net loss of $34.7 million in the first quarter of 2017. (See Tivo Strategic Review Continues .)
On the plus side, Tivo can point to a number of customer wins over the last three months, including a deal with RCN Corp. to deploy the vendor's newest video platform, the Tivo Experience 4. Google (Nasdaq: GOOG) and its subsidiary YouTube Inc. have also signed a noteworthy agreement with Tivo for its music metadata product. And Scripps Networks is now the second customer to take up Tivo's Targeted Audience Delivery (TAD) solution.
With regard to IP licensing, still a major part of Tivo's business, the company inked new deals with CE provider Vizio Inc. , media company Starz Entertainment LLC , technology provider Alticast Corp. and several service providers around the globe.
Importantly, Tivo is still locked in a licensing battle with Comcast Corp. (Nasdaq: CMCSA, CMCSK), which is a major negative for the supplier both because of Comcast's size and because the operator licenses its own X1 video platform to other service providers. Tivo also hasn't yet come to a licensing agreement with Hulu LLC , one of the top video services behind Netflix in the OTT market. (See Stakes Run High for Tivo in Comcast Suit.)
---
You're invited to attend Light Reading's Big Communications Event -- the ONE event that delivers fresh perspective on the rapid transformation of the telecom industry and the road ahead. We'll see you May 14-16 in Austin -- communications service providers get in free!
---
One other point that was emphasized repeatedly during the earnings report is the fact that Tivo is heavily focused on improving cost efficiencies. Through the merger with Rovi, which took place in 2016, Tivo says it has now achieved $100 million in synergy savings, and plans to extend that amount to $110 million by the end of next quarter.
Rodriguez talked at length about the company's aim to reduce costs further. While he didn't refer to layoffs outright, the ongoing use of words like efficiency and synergy suggests that employee positions at Tivo are tenuous.
"I don't believe our company ever really reaches an ideal situation from an efficiency point of view," said Rodriguez. "So, we will continuously look for better places -- better ways to conduct our business and improve our efficiencies that way."
— Mari Silbey, Senior Editor, Light Reading