Netflix-Backed ACE Sinks Another Video Piracy Threat
The Alliance for Creativity and Entertainment (ACE), a legal coalition backed by several big name programmers, studios and OTT players, has been roaming the seas of the Internet in search of alleged pirates. Increasingly, ACE has been focused on individuals that are believed to be supplying repositories and Kodi "add-ons" that can pipe in ill-gotten movies, TV shows and other premium content.
ACE -- which includes Netflix Inc. (Nasdaq: NFLX), CBS Corp. (NYSE: CBS), Paramount Pictures, Sky , Hulu LLC and Amazon.com Inc. (Nasdaq: AMZN) among its backers -- has had some success suing TickBox and Dragonbox – two companies accused of selling "full-loaded" Kodi streaming devices that enable consumers to buy packages of live TV channels for cents on the dollar or access TV shows and movies (including some still in theaters) for free. But now the consortium has tweaked its game a bit by launching a spray of cannonballs in the form of threatening letters directed at suspected piracy threats. (See TickBox to Pay $25M to Settle Video Piracy Lawsuit .)
One such cannonball recently slammed into the hull of the Illuminati Kodi repository, which promptly hoisted the white flag:
Sorry guys our entire team got hit with ACE letters today so we're leaving twitter,this group closes tomorrow am thanks for your support all

— Team Illuminati (@illuminati_xyz) September 25, 2018
An ACE official acknowledged that the organization has been contacting individuals "involved in developing repositories and add-ons for piracy devices that facilitate unauthorized access to movies and TV shows on a massive scale."
ACE added that the letter campaign against those individuals is part of a "comprehensive approach to reduce online piracy and protect a thriving creative economy…"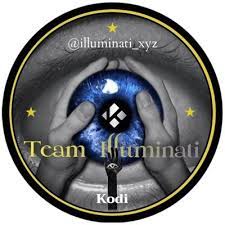 Kodi Illuminati's decision to shut down represents one victory, but ACE noted that its recent actions have caused other developers to cease operations or otherwise cooperate with the group's anti-piracy efforts.
ACE's letter-sending tactic is entering play as its membership grapples with a growing and troubling threat.
Open source Kodi software is legal on its own, but the category is coming under fire as fully-loaded Kodi devices with add-ons that provide access to illegal sources of content represent a rising concern for ACE's deep-pocketed membership.
---
Home in on the opportunities and challenges facing European cable operators. Join Light Reading for the Cable Next-Gen Europe event in London on Nov. 6. All cable operators and other communications service providers get in free!
---
And it represents a metastasizing threat, as repositories continually spring up, causing a game of whack-a-mole to ensue.
One advocate of Kodi Illuminati, for example, tossed out a suggestion via Twitter that the group simply start up again under a different name.
ACE declined to provide a sample of the cease-and-desist letters it's been sending, but KodiTips has posted an example.
ACE also would not verify the contents of the letter posted, but KodiTips notes that the missives provide a similar base of info and go a step further by identifying names, listing their repository addresses and add-ons. The letters also allege that they are providing access to copyrighted material. Those letters reportedly are accompanied by a settlement agreement under which the user would stop its activities. If the subject doesn't sign, ACE could follow with more legal action.
This threatening tactic appears to be working, as KodiTips notes that other recipients of the ACE letters have pulled the plug in recent months, including Blamo, UrbanKingz, Zero Tolerance, Trademark, Noobs and Nerds, Colossus, Smash and Spinz TV, among others.
— Jeff Baumgartner, Senior Editor, Light Reading