If Disney succeeds in its deal to acquire top media assets from 21st Century Fox, its stake in jointlyowned streaming company Hulu will jump from 30% to 60%, with such other investors as Comcast at 30% ownership and Time Warner at 10%.
But how much is that Hulu LLC investment worth? Despite Hulu rocketing past 20 million subscribers recently, the company's financial losses continue to mount. BTIG analyst Richard Greenfield estimates that Hulu lost $920 million last year at the same time its owners plowed $1 billion into the business. Now Walt Disney Co. (NYSE: DIS) CFO Christine McCarthy has reported (per a Seeking Alpha transcript) that that Hulu's losses increased further in the second quarter of this fiscal year, "primarily driven by continued investments in programming and marketing, partially offset by higher subscription and advertising revenue."
That's not where the story ends either. Disney CEO Bob Iger went on to point out in the company's latest earnings report that if and when Disney completes the 21st Century Fox deal, it plans to continue driving more original programming into Hulu. More original programming means more money invested, and that's before Hulu has shown that it can generate any positive return.
In fact, Disney predicted at the end of Q1 that losses would rise substantially across the entire fiscal year 2018. It's expected that Disney will lose up to $250 million more this year compared to last.
Now compare Hulu with Netflix Inc. (Nasdaq: NFLX). Netflix reported $290 million in net income in its latest quarterly report on revenue of $3.7 billion. The streaming giant expects to spend between $7.5 and $8 billion on content in 2018, but its distribution channel now covers 125 million members globally, far outstripping Hulu's 20 million domestic subscribers. (See No Stopping Netflix.)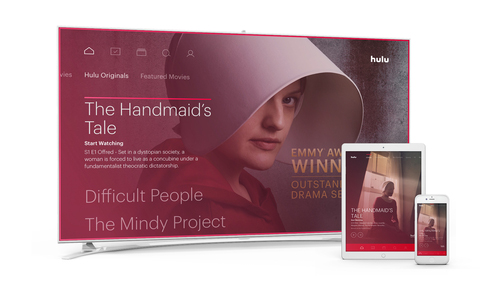 The interest in Hulu despite negative financials comes from the fact that major media companies feel they need distribution scale to go along with their content assets. While Hulu may be less than a sixth the size of Netflix, it still offers a better alternative than trying to build an online audience from scratch. Disney is already starting at square one with a new digital streaming product devoted to franchise Disney content that it plans to debut in 2019. If it can avoid the same with more typical television fare, so much the better. (See Disney Joins OTT Bandwagon.)
Meanwhile, on the other end of the spectrum, the threat of AT&T Inc. (NYSE: T) closing its deal to acquire Time Warner Inc. (NYSE: TWX) is enough to put pressure on rival distributers to add content to their arsenals. The AT&T transaction is reportedly why Comcast Corp. (Nasdaq: CMCSA, CMCSK) is getting more aggressive about winning the bidding war for Fox. (See Comcast Seeks $60B Loan for New Fox Bid – Report.)
If Comcast wins, it would also flip the script on Hulu ownership. The cable giant would become majority owner in the online venture, with Disney and Time Warner (AT&T?) together taking up a minority 40% stake.
---
You're invited to attend Light Reading's Big Communications Event -- the ONE event that delivers fresh perspective on the rapid transformation of the telecom industry and the road ahead. We'll see you May 14-16 in Austin -- communications service providers get in free!
---
Hulu is only a fraction of the larger Fox deal that Disney and Comcast are warring over, but it is still a noteworthy part of the portfolio. While none of the streaming video competitors on the market today come close to Netflix in scale, Hulu has at least risen above the current layer of ankle-biters -- which includes DirecTV Now, CBS All Access, Sling TV and others -- that are stuck with a few million subscribers or less.
Unfortunately for Hulu's owners, it sounds like the online endeavor will still be a money pit for some time to come.
— Mari Silbey, Senior Editor, Light Reading