AT&T, Verizon Want to Wholesale IPTV

Comment (0)
A definition of platform licensing: Once you've invested the resources to build something massive for yourself, why not also sell it to others for a profit?
At Mobile World Congress this year, both AT&T Inc. (NYSE: T) and Verizon Communications Inc. (NYSE: VZ) touted their new IPTV platforms as wholesale video service solutions. Not only do they want to sell their IPTV services to consumers, but they also want other network operators to pay for the opportunity to do the same.
There's a question, however, about whether these new platforms are robust enough for business customer use. So far, AT&T has suffered several highly publicized outages with DirecTV Now, and Verizon hasn't even launched its next-generation Fios service yet despite years of preparation. Do the AT&T and Verizon platforms deserve consideration by other network operators? Or is this a case of putting the cart before the horse?
The AT&T model
When AT&T bought the Canadian company Quickplay last year, the telco went from being an external customer to an internal one of the Toronto TV technology specialist. However, even with many of Quickplay's resources wrapped up in supporting AT&T's DirecTV Now service, the acquired company continues to sell its technology stack outside the halls of its new corporate parent. (See AT&T to Buy Streaming Expert QuickPlay.)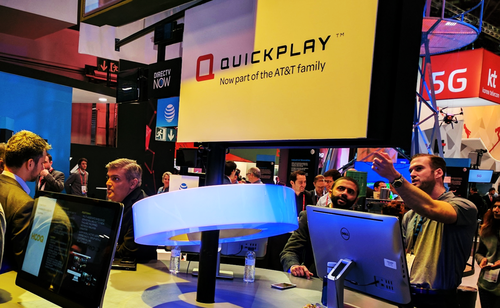 Calling its solution a virtual pay-TV infrastructure service, Quickplay offers virtual video headend capabilities, middleware, a virtual set-top software client, content management functions, billing integration and personalization features. Early versions of the technology have been used by operators like Rogers Corp. , Telus Corp. (NYSE: TU; Toronto: T) and Singapore Telecommunications Ltd. (SingTel) (OTC: SGTJY) to launch TV Everywhere services. But with the DirecTV Now product, Quickplay has ventured into powering a complete, standalone OTT video service. And it wants to bring more customers for that OTT offering on board.
In Quickplay's favor, VP Kavi Maharajh says the company is already processing around 20,000 on-demand views per month and more than 1,000 linear channels through its headend. Maharajh also claims that implementing Quickplay's platform can save customers as much as 70% versus building an IPTV service in house and increase speed-to-market significantly. The goal with the platform, says Maharajh, is "to be able to launch products in nine months or less."
Maharajh believes the sweet spot for Quickplay's technology is North American mobile operators, in addition to video service providers of all types internationally. He also predicts that many Tier 2 and Tier 3 operators will make their decisions about launching new OTT products either this year or next, giving Quickplay a near-term window to secure new business.
Adding to the story, CenturyLink Inc. (NYSE: CTL) in the US recently announced that it's evaluating the DirecTV Now solution as a possible alternative to mounting its own IPTV product. (See CenturyLink Embraces OTT Video.)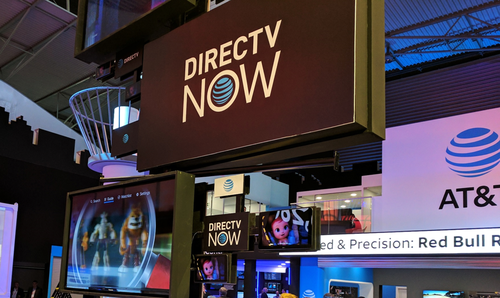 However, there are potential pitfalls with the Quickplay platform as well. As Maharajh points out, going in-house with AT&T has given Quickplay access to substantial new data center infrastructure, which should improve overall service performance. Yet it's specifically a lack of reliability that has tainted DirecTV Now, powered by Quickplay, in its early months after launch. The service suffered several serious outages in December and January, and yet another glitch that affected program guide delivery in late February.
AT&T SVP Tony Goncalves has put these early problems down to "pure volume" and suggests that AT&T is still working the kinks out of operating the platform at scale. However, if AT&T can't make the IPTV service work consistently for itself, will it be able to offer anything better to potential licensees? And should the telco be extending itself further when resources are already an issue?
Next page: Verizon launches Exponent