Eurobites: Video-streaming services lose subs as Brits tighten their belts
Eurobites: Video-streaming services lose subs as Brits tighten their belts
Also in today's EMEA regional roundup: FiberCop gets some TLC; Nokia extols the wonders of SaaS; Ericsson helps Batelco in Bahrain.
Also in today's EMEA regional roundup: FiberCop gets some TLC; Nokia extols the wonders of SaaS; Ericsson helps Batelco in Bahrain.
Is prime-time over for video streaming services in the UK? That's what is suggested in a new study from Kantar Worldpanel, which found that the number of UK homes forking out for at least one paid-for subscription streaming service fell by 215,000 in the first quarter as the cost-of-living crisis really started to bite. As the Guardian reports, Kantar found that while Netflix and Amazon Prime were holding up pretty well as streaming mainstays, other, more peripheral, services, Disney+ and Britbox among them, were falling by the wayside as consumers tightened their belts. That's not to say that new subscribers aren't signing up – indeed, there were 1.29 million new UK video-streaming subscriptions in the quarter – but these were outweighed by those choosing to cancel. Figure 1: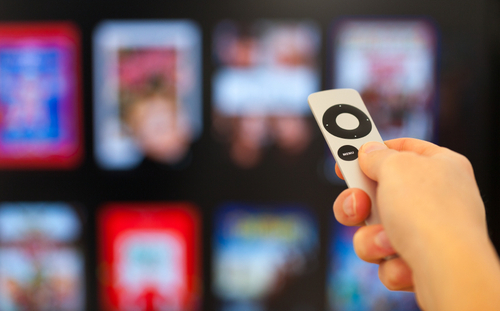 Finding the off switch: UK consumers are getting more choosy about their video-streaming services as the cost-of-living crisis bites.
(Source: iStock) FiberCop, Telecom Italia's infrastructure offshoot, has signed a co-investment agreement with TLC Telecomunicazioni, under the terms of which TLC will use the access network to develop the FTTH market in seven municipalities in Lazio, Apulia and Campania. FiberCop is the infrastructure company controlled by Telecom Italia (with a 58% share) together with KKR Infrastructure (37.5%) and Fastweb (4.5%). New Nokia-commissioned research carried out by Analysys Mason claims that communications service providers can realize IT cost savings of around 25% over a five-year period by opting for telecom services supplied through a subscription-based "software-as-a-service" (SaaS) model rather than ye olde "on-premises" approach. Nokia, of course, is a keen proponent of the SaaS model. Elsewhere in Nokia-land, the vendor has been working with Saudi operator STC and MediaTek on what they say is a first for Middle East and Africa: the successful switching-on of three-component carrier aggregation (3CC-CA) in a 5G standalone network. The feat was achieved in the Saudi Arabian city of Makkah, and involved the combination of one FDD carrier (20MHz) and two TDD carriers to create 180MHz of spectrum using FDD-TDD carrier aggregation technology. Ericsson has signed a memorandum of understanding with Bahrain's Batelco covering collaboration on 5G-related projects, including cloud-native 5G core and narrowband Internet of Things (NB-IoT) offerings. UK altnet Hyperoptic says it plans to invest £200 million (US$260 milllion) in building out its fiber network in 2022, adding an additional 400,000 homes and businesses to its network. Its network currently passes more than 825,000 homes and businesses, serving more than 230,000 customers customers. An investigative group based in Canada has claimed that the UK government's computer systems have been infected with spyware created by Pegasus, an Israeli software company. As the BBC reports, Citizen Lab says it told officials that the spyware was discovered in 2020 and 2021, and that at least one of the incidents was linked to operators in the UAE. Pegasus, which is sold by NSO Group, allows governments and other organizations to snoop on people by planting malicious software on their phones. — Paul Rainford, Assistant Editor, Europe, Light Reading
Subscribe and receive the latest news from the industry.
Join 62,000+ members. Yes it's completely free.
You May Also Like
---