U-Joy Cities: China Unicom Guangdong and Huawei Commercially Roll Out 5G Cross-Site Super Uplink
Partner Perspectives
Huawei
11/22/2022
As part of the "U-Joy Cities" program, China Unicom Guangdong and Huawei recently put 5G cross-site Super Uplink technology into commercial use in Guangzhou at scale for the first time in the industry, bringing the total number of 5G Super Uplink sites to nearly 3,000. The number of users for which this new solution takes effect has almost doubled compared to those using the existing technology, effectively improving user experience. This event marks a new stage of strategic cooperation between the two sides as they promote joint innovation in 5G networks and improve user experience, boosting the development of the 5G Super Uplink industry.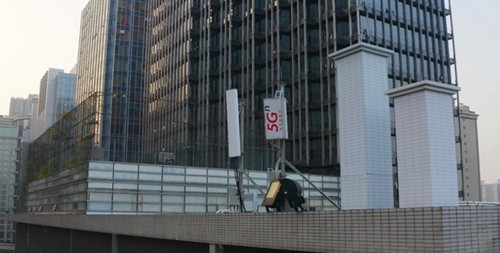 5G cross-site Super Uplink enables optimal pairing of a time division duplex (TDD) cell and a nearby frequency division duplex (FDD) cell, effectively increasing the percentage of users for which 5G Super Uplink can take effect and thereby improving 5G network coverage and user experience. This improved user experience is further bolstered by tests on the live network, which shows that the uplink coverage of cell edge users improves by 5 dB on average. The proportion of low-rate users on the network decreases from 15% to 3%, and 5G traffic increases by 5% to 10%.
Guangzhou is leading the country in its livestream sales trend, with 5G video applications taking up nearly 60% of all traffic. Not just that, other applications such as live streaming, online conferences, online classes, HD image upload, and large file upload are becoming increasingly popular. To meet these requirements, the scaled deployment of 5G Super Uplink improves network edge coverage and capacity, allowing users to upload 1080p and 4K videos.
"Huawei is one of China Unicom Guangdong's most important partners," said Zeng Zhaocai, deputy general manager of China Unicom Guangdong, Guangzhou Branch. "In the future, we will continue to strategize with Huawei to innovate with 5G in all aspects to build leading 5G networks."
Xu Daozhou, Vice President of Huawei's 5G and LTE TDD Product Line, said, "Super Uplink is becoming increasingly mature, with its involvement in standards, terminals, chips, and applications. This enables Super Uplink to greatly boost network uplink capabilities and user experience. Huawei wants to strengthen innovation with China Unicom Guangdong to build high-quality 5G networks."
This content is sponsored by Huawei.