Qwilt Marries Caching, Computing at the Edge
Qwilt Marries Caching, Computing at the Edge
Like peanut butter and chocolate. Lying deep in the last mile of broadband service provider networks are generic hardware appliances layered with content caching software and tasked with making video delivery cheaper, faster and better for consumers.
Or at least, that's how it works in some networks. In others, there are still legacy systems driving content delivery. And, further complicating matters, in many cases the "last-mile" connection is no longer a fixed-line Internet link where content caches have been placed for easy access, but the connection from a WiFi hotspot or nearby cell tower.
In short, content often isn't distributed as efficiently as it could be, and network operators know it.
So what's the solution? According to Alon Maor, CEO of edge caching specialist Qwilt Inc. , the answer is (unsurprisingly) more caches; more open, flexible caches in more places that not only help improve the video delivery experience, but also lay the groundwork for a new edge computing architecture.
Figure 1: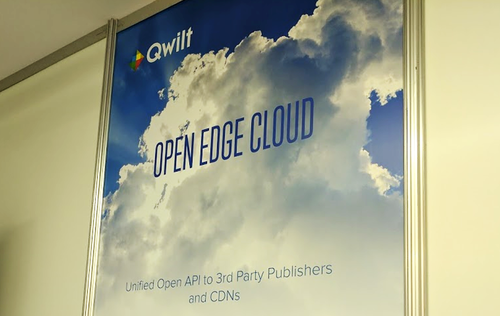 "I believe that we have just started seeing the phenomenon of deploying edge caches deep in the last mile," says Maor. And he adds that while most edge caches are deployed in fixed networks today, he is also beginning to see interest in putting caches into mobile and other wireless networks.
There are several issues at play here. First, as noted, operators need to bring down the cost of content delivery while also ensuring a high-quality, TV-like video experience online. Second, providers need to vastly multiply storage capacity to enable the continuing adoption of new applications like virtual reality services. And third, network operators need to add new computing resources at the network edge to support applications that don't exist yet, but will in the future.
This is where edge caching gets interesting. Not only do operators have a financial incentive to upgrade their networks at the edge today to make video delivery more efficient, but if they plan things right, they also have an opportunity to put in place edge computing systems that would be difficult to justify financially otherwise.
Here's how Maor explains it.
"In the last couple of years... one of the most discussed topics is mobile edge compute, MEC. And for a long time people are talking about it, trying to envision it related to NFV, and SDN, and the evolution of the network, and the edge and everything. And people were always looking for the application that would justify it."
But, Maor continues, what the industry has started to realize is that content delivery is that application.
"Mobile edge compute is coupled together with caching because [caching is] one of the first applications that justify the economics [of MEC]," Maor says.
Qwilt's value proposition, meanwhile, goes further. As a vendor, Maor points out that Qwilt helps operators deploy caching devices with the necessary open software for cloud-based collaboration, and in many cases, Qwilt even operates the system for its customers.
"[It's] software as a service on the data network with 24/7 devops in their network," he notes.
That service structure could have real value beyond content delivery when networks have to support new technologies like mixed reality applications and autonomous vehicles.
Get your strategic roadmap to the technology trends and business cases shaping the cable industry! Join us for the Cable Next-Gen Technologies & Strategies event in Denver on March 20-22. Don't miss this exclusive opportunity to network with and learn from industry experts -- communications service providers get in free! As far as where things stand today, the demand for open edge caching is on the rise. According to a Research and Markets report, the global transparent caching market is expected to grow from $876.6 million in 2017 to $4.3 billion by 2022. Qwilt has also been successful as an early leader in the market. The company signed Verizon Communications Inc. (NYSE: VZ) as a major customer in the fall, and Maor talks about several new types of trials the company is currently conducting with other tier-one operators. One service provider is evaluating the potential for deploying open edge caches in WiFi hotspots around a city. Another is looking at how to integrate Qwilt's solution into a mobile cloud RAN architecture. Still another is considering deploying the technology inside consumer home gateways. Maor, however, would like operators to move faster. "The challenge that we have... is to convey the message to the entire industry that in order to accelerate collaboration, that this is inevitable, physically," says Maor. Maor notes that the laws of physics dictate that compute and storage will have to be distributed far deeper into communications networks in the future, so operators may as well get started now. And content delivery provides the perfect financial justification. Related posts: Qwilt Starts Caching on Verizon Edge Ericsson Wants to Add Compute to CDNs Operators Must Cloudify at the Edge There's a Reverse Cloud on the Horizon Nokia: Why Web Scale Alone Can't Win — Mari Silbey, Senior Editor, Cable/Video, Light Reading
Subscribe and receive the latest news from the industry.
Join 62,000+ members. Yes it's completely free.
You May Also Like
---