All Major Tower Companies Are Sniffing Around Edge Computing
All Major Tower Companies Are Sniffing Around Edge Computing
The noise around edge computing appears to have built to a crescendo as virtually all of the nation's major cell tower companies are in various stages of testing out the technology.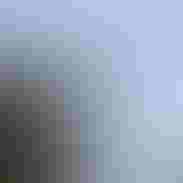 The noise around edge computing appears to have built to a crescendo as virtually all of the nation's major cell tower companies are in various stages of testing out the technology.
Those companies join a wide range of other players in the wireless space -- including mobile network operators, startups and equipment providers -- investigating the opportunities around computing deployments that are placed physically closer to end users.
"The new use cases for the edge purely, the first stuff we're starting to see, is people trying to take advantage of these new wireless options. Big enterprises that have a lot of stuff in the cloud, but because they want to improve the performance of the apps, or mobile payments or something, they want to deploy something at the edge. It's already happening," said Ihab Tarazi, Packet 's recently appointed CTO. Tarazi was previously CTO at data center and colocation provider Equinix Inc. (Nasdaq: EQIX), but moved to Packet last year, shortly before the company announced a $25 million Series B round of funding, in order to lead Packet's edge computing efforts.
And it appears that Packet is having some success in the area. Tarazi said Packet is already supplying edge computing services in 190 locations for Sprint Corp. (NYSE: S)'s newly established IoT service, called Curiosity. Further, Packet's products are powering some initial edge computing deployments from all of the nation's major tower companies: Crown Castle International Corp. (NYSE: CCI), SBA Communications and American Tower Corp. (NYSE: AMT).
"This is what it's all about, figuring out our operational model and optimizing the servers," Tarazi said of Packet's edge computing deployments.
Packet is already running one edge computing location for SBA in Boston and two in Chicago for Crown Castle and the tower company's edge computing partner, Vapor IO. Tarazi said Packet is also gearing up to launch an edge computing location for American Tower, though he declined to provide details on that effort.
Altogether Packet hopes to have 15 edge computing locations up and running this year, on the way to the company's eventual goal of scaling up to 50 edge computing sites, Tarazi said.
The addition of American Tower to Packet's partner roster has not been previously disclosed. The tower company did not immediately respond to requests for more information about its edge computing efforts, but the company's CEO hinted at such actions in October: "Our sites can act as a convergence point for the wireless access network, cloud services, the Internet of Things and enterprise networks. We are currently engaged in discussions with players in numerous industries that may ultimately be edge compute tenants and expect to further explore the potential long-term opportunity going forward," American Tower's James Taiclet said, according to a Motley Fool transcription of his remarks during the company's quarterly conference call with investors.
Indeed, American Tower counts a total of 57,000 tower sites around the US, and each one could potentially supply the power, fiber and real estate necessary to run an edge computing data site. And those sites could power the kind of speedy computing services that wireless operators might want to sell to consumers, enterprises and others in a 5G world -- which is likely why American Tower isn't the only tower company investing in edge computing technologies.
Next page: The evolution of the edge
The evolution of the edge
As Packet's Tarazi explained, edge computing has already caught the attention of the company's existing enterprise customers, which he said are looking at edge computing deployments in part as a way to avoid the need to purchase expensive networking switches and other equipment to transmit corporate data to a distant data center.
The enterprise "has to be connected to the big cloud, but it makes no sense for anyone to pay for all the massive internet connectivity to take each [bit of data] across the country," he said. "It's not possible, for the volume of data and the speeds they need. Performance and cost demands that you anchor this thing to some kind of local compute."
Tarazi said enterprises are also evaluating edge computing options in cases where their existing enterprise servers are reaching the end of their life.
But in wireless, edge computing interest is centering on the intersection of the cloud and the low latency provided by 5G, he said.
"5G is not some general service that people buy," Tarazi said, explaining that he believes many 5G deployments will be localized affairs coupled with an element of local computing. "We're starting to talk to a lot of people who want to do their own 5G." And that's one reason why edge computing is sure to be a major talking point at the upcoming MWC show in Barcelona
One example of this kind of deployment is at Chicago-based Rush University Medical Center, which recently announced a teaming with AT&T Inc. (NYSE: T) to deploy a 5G network there. The network will be used in part to more quickly and easily network the hospital's various devices, according to a hospital spokesperson. It will also include an edge computing element so that data requests from doctors and other workers in the hospital don't have to be transmitted to a distant data center where the data is stored.
Tarazi said that's exactly the scenario Packet is hoping to foster with Sprint, albeit in a 4G service. Sprint announced its Curiosity IoT platform late last year. The platform essentially allows businesses to manage their own IoT deployments by installing Sprint's virtualized core and Curiosity IoT platform onto a nearby data center run by Packet. Sprint explained the setup can reduce the distance between the device generating the data and the IoT application processing that data from 1,000 miles to roughly 50 miles.
"Sprint's unique IoT platform design called for a distributed core to bring the network to the data, rather than the data to the network," Zachary Smith, CEO at Packet, explained in a release announcing the news.
"This is the biggest edge compute project out there," Packet's Tarazi claimed.
Tarazi said Packet is seeing demand for similar solutions from other enterprise venues, from malls to stadiums. He declined to disclose the names of the companies Packet is working with, but said there is interest in local computing services that could, for example, analyze streams from video monitors obtained through a local wireless network. "We're in the installation phase now," he said of Packet's initial batch of edge computing deployments.
Complexity at the edge
So where exactly does Packet fit inside the edge computing ecosystem? Tarazi explained that other companies like Vapor IO are building the miniature data centers -- providing the necessary fiber, power and cooling -- that will shelter the computing functions. Packet, meanwhile, is providing the computing, storage and networking functions inside that micro data center that enterprises and others might want to purchase. Specifically, Tarazi said Packet can supply the application programming interfaces, provisioning and connections to cloud services like Amazon Web Services Inc. that enterprise customers might need.
However, Tarazi acknowledged that this is a space fraught with complexity. For example, just this week The Linux Foundation announced the launch of LF Edge, an umbrella organization that combines the Akraino Edge Stack, EdgeX Foundry, and Open Glossary of Edge Computing into one "open, interoperable framework for edge computing independent of hardware, silicon, cloud, or operating system." Packet is one of a wide variety of players participating in the effort, alongside the likes of AT&T, Ericsson AB (Nasdaq: ERIC), Qualcomm Inc. (Nasdaq: QCOM) and the Automotive Edge Computing Consortium.
The reason there's such a jumble of standards and platforms in the edge computing landscape is because the big data centers built by the likes of Google and Amazon aren't designed for the kinds of quick, simple installations that will be necessary in a wide-scale embrace of edge computing.
"You need a model where someone else can install servers for you, because operationally it's not the same model where you have people in a data center, who can handle the servers and the install. These things would be located in a mall or someplace where you have no tech people," Tarazi explained.
Packet, American Tower and Sprint are not alone on the edge computing frontier, of course. AT&T, for example, has made plain its edge computing ambitions, first through a test last year of edge computing for VR gaming and more recently via a plan to test edge computing in enterprise scenarios this year. And Verizon Communications Inc. (NYSE: VZ), Deutsche Telekom AG (NYSE: DT) and other operators have made similar investments into the edge computing opportunity. (See AT&T Expands Edge Computing Testing to Enterprise Use Cases.)
Now, though, it remains to be seen whether tower companies, operators, startups or others in the value chain will be able to extract value from edge computing demand. And whether there's enough demand for edge computing to warrant that investment in the first place.
— Mike Dano, Editorial Director, 5G & Mobile Strategies, Light Reading | @mikeddano
Subscribe and receive the latest news from the industry.
Join 62,000+ members. Yes it's completely free.
You May Also Like
---