U.S. President George "W" Bush announced his intention to designate FCC Commissioner Kevin Martin as the new Chairman of the FCC today. Martin will replace the outgoing [ed. note: not to say "vivacious"] Michael Powell.

The youthful-looking North Carolina native, in one of his more whimsical interviews a few years ago, told Light Reading that he sometimes gets carded at the FCC cafeteria and that he doesn't necessarily look older with facial hair (see Kevin J. Martin).

Martin was appointed to the FCC in July 2001 for a term that runs until June 2006. He came to the FCC from the White House, where he served as a Special Assistant to the President for Economic Policy and was on the staff of the National Economic Council. In that capacity, he focused primarily on commerce and technology policy issues.

In 2003, Martin and Chairman Powell famously locked horns over UNE-P -- Powell backed the RBOCs that stand against it, but Martin voted to keep it. Powell was roundly criticized when fellow Republican Martin sided with the Democrats against Powell's attempt to abandon the rules that require incumbent carriers to allow competitors access to key network elements at wholesale prices. (See Powell Loses FCC Vote, FCC's Martin: Ruling 'Balanced', FCC Rumbles on the Rules , and FCC Chairman Explains 'Sideshow'.)

The industry appears to be cheering Martin's appointment so far, as carriers, vendors, and lobbying groups are firing off congratulatory [ed. note: not to say "toadying"] press releases at an unprecedented pace (see New FCC Chair Welcomed).

Indeed, some perceive that Martin's unpredictable voting record is evidence that he doesn't make up his mind until after all facts are heard.

"He is very open-minded and he has never gone into any proceeding with a predetermined idea of they way it should turn out," says Jonathan Lee, director of regulatory affairs at CompTel/Ascent Alliance, a Washington-based lobby for the CLECs. "He is a great choice -- maybe we'll get away from outcome-oriented decision making that goes on over there.

"A lot of people think that on a given issue Powell told people in the bureau where he wanted to go with a given issue based on his own ideas of where things need to go," Lee says. "He was more willing to make policy based on his own personal views, while Commissioner Martin will rely more on the facts."

In a way, the appointment is reflective of the seemingly softened partisan [ed. note: not to say "pugnacious"] posture of the Bush Administration since the election.

During his term, Powell has gone to great lengths to keep VOIP and other IP-based services from being stifled by regulation. And most believe that the commission's stance on technology will continue.

In addition to dealing with the classification of VOIP services, finalizing the rules surrounding inter-carrier compensation, and enforcing Byzantine indecency standards, Martin will be busy presiding over other thorny communications issues, such as the reform of Universal Service (see Rural Carriers Circle the Wagons).

Still, some see Martin's appointment as positive in that it's not too big a departure from Powell's chairmanship.

"It's hard to say if the tenor of the policymaking will change in the long term," says Vonage Holdings Corp. spokeswoman Brooke Shultz. "But the idea is that Martin will give us continuity in the next six months and continue the perpetual motion of the Commission."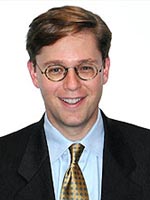 — Mark Sullivan, Reporter, Light Reading