Wi-Charge Readies Infrared Wireless Power System for IoT Devices
Wi-Charge Readies Infrared Wireless Power System for IoT Devices
Wi-Charge preps a wireless power system for IoT devices.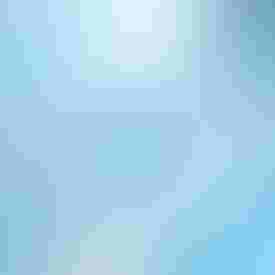 Startup Wi-Charge is preparing its infrared-based wireless power technology for Internet of Things (IoT) devices in 2020.
The Rehovot, Israel-based company delivers power using focused beams of infrared light to cover ranges of up to 250 square feet. The system requires a power connection for its transmitter, which converts the electricity to a line-of-sight infrared signal that transmits to a miniature photovoltaic cell (solar cell) that turns the light back to power.
"People have been trying to send wireless power since the late 1890s, à la Nikola Tesla," Wi-Charge chief marketing officer Yuval Boger told Light Reading on Tuesday.
The technology will first be used in IoT devices such as smart locks and security systems. Powered by the Wi-Charge transmitter, these will not need to be battery-powered, but will instead use solar cells attached to -- or embedded in -- the IoT devices. Wi-Charge has already developed prototype power systems for popular systems such as the Amazon Echo and Google Home.
Wi-Charge will start its wireless power push with IoT devices rather than smartphones, Boger says. Initial IoT-related chargers and devices are generally less expensive to produce than smartphone charging systems. The system can deliver a couple of watts, with phones requiring half a watt, Boger says. Phone charging systems will follow the IoT devices.
Wi-Charge has gained approval from the FCC and UL for its infrared system.
Since the company started in 2012 Boger said that it has pulled in "approximately $20 million" in funding.
— Dan Jones, Mobile Editor, Light Reading
Subscribe and receive the latest news from the industry.
Join 62,000+ members. Yes it's completely free.
You May Also Like
---