Cox Aims for 'Gig for All' by 2020
Cox's gigabit strategy hasn't gone quite according to plan. As one of the first cable companies with a gigabit-speed offering, Cox had intended to begin gigabit deployments across its entire footprint by the end of 2016. (See Cox Lays Out Gigabit Roadmap .)
That didn't happen. Instead, Cox Communications Inc. has entered parts of 13 states out of the 18 in its footprint with fiber-to-the-home services. According to Cox Vice President Philip Nutsugah, the company plans to reach the rest of its customers (or at least 99% of them) with gigabit broadband by the end of 2019.
Currently, Cox offers gigabit service in parts of: Phoenix and Tucson, Ariz.; Arkansas; Orange County and San Diego, Calif.; Gainesville, Fla.; Macon, Ga.; Wichita, Kan.; Baton Rouge and New Orleans, La.; Omaha, Neb.; Las Vegas, Nev.; Oklahoma City and Tulsa, Okla.; Rhode Island; Hampton Roads and Roanoke, Va., and Northern Virginia (NOVA). The company has also started offering gigabit broadband in Connecticut, although a spokesperson says there's been no official launch event there yet.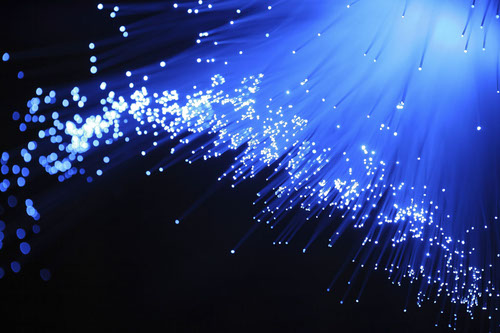 There are two high-level technologies in play across Cox's gigabit roadmap. One is the continued deployment of deeper and deeper fiber, with fiber driven all the way to the home in select cases. The other is the transition to DOCSIS 3.1 over existing hybrid fiber-coaxial plant. (See Cox's Finkelstein: Lots of Fiber, No Regrets!.)
For the D3.1 upgrade, Cox is first putting in place new converged cable access platform (CCAP) systems. Nutsugah says that about a third of Cox's new CCAPs should be installed by the end of the year. That may lead to early D3.1 service launches also in 2017, although the DOCSIS 3.1 debut may not officially happen until next year.
More broadly, Cox has stated previously that it's working towards a node-plus-zero (N+0) architecture, similar to the approach that Comcast Corp. (Nasdaq: CMCSA, CMCSK) is taking. (See Cox Reveals Next Steps for D3.1, CCAP and Comcast Goes N+0 in Gigabit Markets.)
That means pushing fiber all the way to the last active node in the plant, eliminating the need for amplifiers between the node and end-user modems. Driving fiber deeper has multiple benefits. With a combination of FTTx and N+0 HFC deployments, Cox can not only support greater bandwidth demand from traditional residential subscribers at home, it can also use its capacity to enable more WiFi services in public community spaces.
---
For more broadband market coverage and insights, check out our dedicated gigabit/broadband content channel here on Light Reading.
---
"Cox, at the end of the day, is a connectivity company," notes Nutsugah. "And so, take the city of San Diego for instance, not only have we built out ... fiber to the home in the city of San Diego, we also have a significant deployment of business B2B fiber."
Nutsugah adds, "We've got some real interesting partnerships on the WiFi side of the house so in the gas-lamp district, as an example, we worked with the city of San Diego ... for them to allow us to hang, unobtrusively, WIFi access points on those historic streetlamps throughout that district. We've partnered with them to have Cox WiFi all through Balboa Park. We got on the USS Midway. So we have worked very closely with the city of San Diego to have that connectivity available."
What today supports WiFi services may also provide necessary backhaul capacity for 5G wireless radios in the future, and for as-yet-unknown new smart city applications. How deeply involved Cox plans to get in the smart city movement remains to be seen, but at the very least, the cable company is investing in the broadband infrastructure that will make smart cities possible. (See Cox Connects With 2 Smart Cities.)
Indeed, the broadband investments underway -- by Cox and others -- will be critical for meeting the steady increases in bandwidth demand that are expected on multiple fronts in the coming years.
— Mari Silbey, Senior Editor, Cable/Video, Light Reading
PARTNER PERSPECTIVES
- content from our sponsors