MacNeil Brings Wholesale Swagger Back to FiberLight
CHICAGO -- International Telecom Week -- Six months into his tenure as CEO of FiberLight, veteran telecom exec Don MacNeil says he's taking the company back to its wholesale telecom roots.
"We're reinvigorating what we would call traditional wholesale, which I think positions us well for cloud, content and web-scale business," MacNeil told Light Reading. "We've renamed that 'network solutions,' as opposed to carrier services, and that is an apt description for what we are doing because it's not just high-capacity wavelengths and dark fiber."
As part of that solutions strategy, FiberLight LLC will use its construction expertise to expand its facilities and extend its network reach, as the company recently did in Ashburn, Va. MacNeil says that expansion was driven in part by some major cloud players. The company isn't exiting the enterprise business but is "rebalancing" to give the wholesale operation greater focus.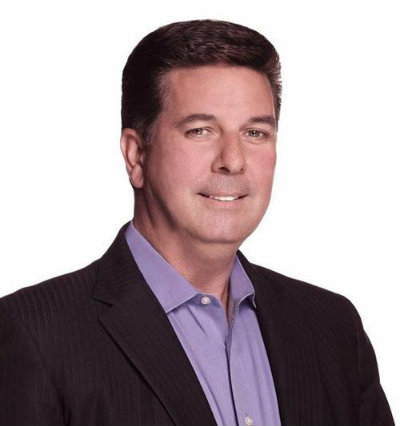 This MacNeil's first time as CEO, but not his first telecom rodeo. In his 14-year tenure at XO Communications (now part of Verizon), he rose to the COO rank and, later, at EdgeConneX Inc. , he was CTO. What attracted him to FiberLight was the prospect of assuming the top spot, which he did months after joining the company.
MacNeil uses his network design and construction background from the XO days and the data center focus of EdgeConneX.
FiberLight's owner, Thermo Capital Partners LLC, founded by Jim Lynch and Jay Monroe, last week merged the company with Globalstar, the satellite operator it also owns, in a deal mainly intended to shore up the satellite company's balance sheet. MacNeil says the two companies won't attempt to combine operations in any way but says FiberLight will be able to make use of some wireless spectrum owned by Globalstar to add fixed wireless to its service portfolio.
Because of his XO experience, MacNeil is well acquainted with how fixed wireless services complement a company building fiber networks. XO deployed fixed wireless to buildings where it didn't have fiber, often as a way of identifying potential anchor tenants for what would eventually be a fiber build.
His other experience, at edge data center operator EdgeConneX, gives MacNeil a clearer view of where data centers are headed -- closer to the customer -- and the kinds of fiber network builds that will be needed to support that change. A former XO colleague, Marc Dyman, joined FiberLight in December, fresh from a stint at another data center operator, Digital Realty. MacNeil says he'll help lead a strategy that addresses the needs of both data center operators and enterprises.
"On the network solutions side, it's all about data center operators who want to connect their infrastructure together but more importantly, on the enterprise side, we are emphasizing high-capacity connectivity between the multi-tenant data center and the enterprise," he says.
What MacNeil also stresses is that while FiberLight's 14,007 route miles serve limited areas -- the Washington, D.C.-Baltimore area and Northern Virginia; Atlanta's metro area; Miami and much of Texas -- nine of its markets are among the top 20 for colocation.
"Where you are matters, and we are in the right places," MacNeil comments. "The great secret about FiberLight is the asset is very deep and significant. Building on that is part of our expansion strategy. And we own the fiber, not everyone can say that. Because of our inherent DNA, we still have greater strength in network design, engineering, and construction. We have been doing this for a long time, and we know what we are getting into."
That expansion includes adding 1300 miles of fiber in Texas to the 7,000 it already has there, primarily to meet the demand of wireless operators for cell backhaul. "Four of the cities there are where the top GDP growth in the country is happening," he says.
FiberLight's growth will be increasingly tied to growing wireless opportunities, including network densification for 5G, another reason MacNeil wants its wholesale mojo back.
— Carol Wilson, Editor-at-Large, Light Reading
PARTNER PERSPECTIVES
- content from our sponsors