Eurobites: Telia Teams Up With Datek for Smart Home Market
Also in today's EMEA regional roundup: Belgacom unit under the EU microscope; German spooks can use iPhones; CityFibre appoints new chairman; Canal+ cozies up to Netflix.
Sweden's Telia has teamed up with Datek, a purveyor of products and services in the "smart home" sphere, so that app-controlled smart home services, such as IoT-connected home appliances and door locks, can be offered to Telia broadband customers.
Belgacom International Carrier Services NV is one of 39 multinational companies being investigated by the European Commission to find out if they benefited unfairly from "excess profit" tax rulings granted by Belgium. Such rulings, says the Commission, allow multinationals operating in Belgium to reduce their corporate tax liability by so-called "excess profits" that allegedly result from the advantage of being part of a multinational group, and could well constitute illegal state aid under EU rules. "In practice," says the Commission, "the rulings usually resulted in more than 50% and in some cases up to 90% of those companies' accounting profit being exempt from taxation."
Germany's Federal Office for Information Security is, for the first time, to allow employees of government agencies to make confidential calls via their iPhones, rather than having to use special devices. For such calls, the agencies will use Deutsche Telekom's mobile encryption app to thwart would-be eavesdroppers.
CityFibre, the UK-based alternative wholesale fiber access network operator, has appointed former National Grid CEO Steve Holliday as its new chairman. Holliday will join CityFibre's board immediately, lending his support to CEO Greg Mesch as the company presses ahead with its ambitious expansion plans. (See Eurobites: CityFibre Secures £1.12B for Fiber Rollout.)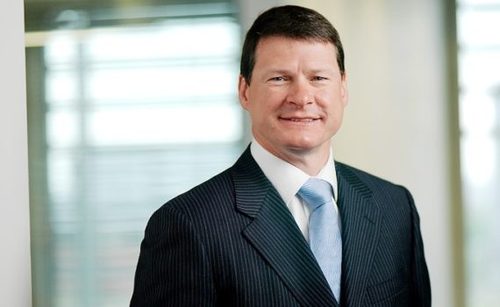 French broadcaster Canal+ has entered into a partnership with Netflix, under the terms of which the popular streaming service will be included in Canal+ bundles, Screen Daily reports. The deal will offer subscribers to Canal+'s Ciné Séries package access to the premium channel as well as the Netflix service, under one combined subscription, for a minimum price of €35 (US$38.5) a month.
Telekom Slovenije has launched a new product, Turbo WiFi, which, the operator promises, solves the problem of how to achieve decent WiFi coverage across an entire property, nooks and crannies and all. The Turbo WiFi offering combines a modem and a repeater which form a WiFi mesh network, while automatic switching between WiFi channels means that the product is able to identify network congestion, and automatically switch to the least occupied channel that provides the best signal.
Sky is cozying up to UK broadcaster Channel 4, agreeing a multi-year deal that will see, among other things, Channel 4 using Sky's AdSmart technology to deliver targeted ads across its linear channels to both Sky and Virgin Media households, as well as more Channel 4 box sets being made available to Sky and NowTV customers.
Tom Craig has stepped down as executive vice president of Tele2's Swedish business after ten months in the job, to be replaced on an interim basis by Fredrik Stenberg, who is EVP for transformation and operational excellence at the operator. According to a Tele2 statement, Craig is stepping down to spend time with his family, though he will "remain available to support Tele2 in an advisory role."
Telefónica UK (O2) has embarked on a "smart ambulance" project that it believes has the potential to revolutionize patient diagnosis, transport and treatment. The project will involve equipping a standard ambulance with state-of-the-art devices to simulate 5G connectivity and transform the vehicle into a remote consultation room. O2 is partnering with Samsung for the devices and Visionable for the video collaboration software.
Openreach, the quasi-autonomous network access arm of BT, is investing £1.7 million ($2.1 million) in a new fiber training center in the northern English town of Bolton. Across the North West region, which includes Bolton, Openreach employs around 3,500 people to maintain its network.

— Paul Rainford, Assistant Editor, Europe, Light Reading
PARTNER PERSPECTIVES
- content from our sponsors