Eurobites: KPN acquires Itzos for healthcare data boost
Also in today's EMEA regional roundup: Enea bags signaling security contract; Swantee takes a swipe at telco incumbents; T-Mobile Polska in advertising trouble.
Dutch operator KPN is hoping to bolster its presence in the medical sector with the acquisition of Itzos, a specialist in data management for healthcare. The two companies have previously worked together on the KPN Health Exchange, a mechanism for safely exchanging medical data. Itzos will operate as an independent company within KPN Health, and its current management will remain in place.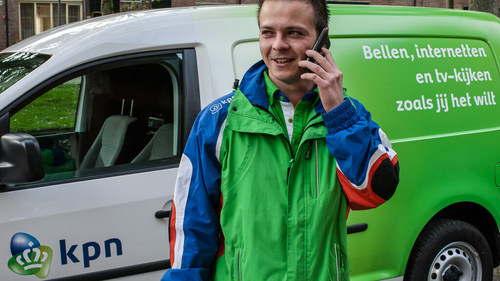 Sweden's Enea has received a €2.2 million (US$2.3 million) order for its AdaptiveMobile network signaling security software from an unnamed pan-European telco. The agreement covers software and services in multiple countries.
Olaf Swantee, the Bond villain lookalike who ran British mobile operator EE for five years, has been laying into Europe's incumbent operators, saying that they have "too many layers [and] and too much bureaucracy," according to a report in the Financial Times (paywall applies). "Telcos don't show very quickly that they're in trouble. It takes a while before they fall apart," he added, worryingly.
T-Mobile's Polish unit has been accused of a misleading promotion by the country's advertising regulator and could face a fine equivalent to 10% of its annual revenue, Reuters reports. In the eyes of the regulator, T-Mobile Polska's "1200 GB free for a year" slogan was misleading, as the "free" data actually comes in monthly chunks as long as the customer keeps renewing the offer.
HERE Technologies, the location services company that was once part of Nokia, has been named as the top performer in its field by industry analyst firm Omdia for the sixth consecutive year. According to the latest Omdia Location Platform Index, HERE has earned its stripes by helping automakers deliver advanced road safety features and deploy higher levels of advanced driver-assistance systems.
UK broadband veteran Brendan Dick has been awarded an OBE for services to Telecommunications and to Business in Scotland in the first Honours list to be published in the reign of Britain's new monarch, King Charles. Dick was director of BT in Scotland from 2006-18 and chaired the Openreach Scotland Board from 2018-21, following the network access arm's legal separation from BT. He remains an executive adviser to the Board, which is now led by Chief Commercial Officer Katie Milligan.
Saudi Telecom Company (STC) has appointed Nizar Abdulaziz Altwaijri as CEO of STC Pay, its digital payments unit. Altwaijri has 25 years' experience in the financial and banking sector, most recently as deputy managing director at Arab National Bank.

— Paul Rainford, Assistant Editor, Europe, Light Reading
UPCOMING LIVE EVENTS
June 6-8, 2023, Digital Symposium
June 21, 2023, Digital Symposium
December 6-7, 2023, New York City
All Upcoming Live Events
PARTNER PERSPECTIVES
- content from our sponsors