Eyeing a potential differentiator for its residential broadband service, Charter Communications has made a strategic investment in Blade, a startup that has developed a cloud-based computing gaming platform called Shadow.
They didn't disclose the amount of Charter Communications Inc. 's investment. France-based Blade raised a $57.1 million Series A round in 2017.
Shadow is a subscription-based, infrastructure-as-a-service offering that provides gamers with access to a powerful PC in the cloud. The company aims to eliminate the need for gamers to habitually upgrade their in-home equipment so they can play the latest, processing-intensive games.
Blade, which launched the US version of the service in January, essentially puts key components of the PC in data centers, and users attach into that system via their own PCs, smartphones or tablets. As computer games become increasingly powerful, Blade's plan is keep up by upgrading and evolving its cloud infrastructure as needed.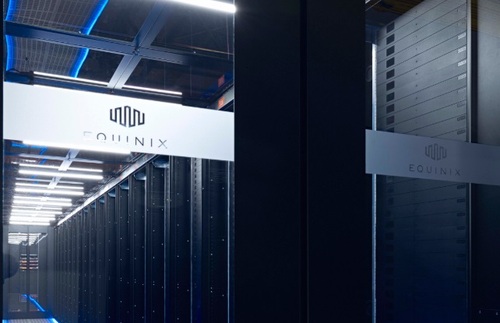 Blade bills Shadow as a "full computer you access remotely" with a cloud computing experience that's "equal or better" that what a consumer would get with a high-end local PC tower.
Users log in to connect to Blade's data center servers, which house high-end computer components as well as encoding software. The Shadow cloud PC receives the user's inputs and commands from the remote keyboard, mouse or gaming controller, processes that information in the data center, and sends the user the resulting images and sound "without noticeable latency." Blade recommends a broadband connection of at least 15 Mbit/s.
Blade, a startup founded in 2015, is currently selling the Shadow service at the discounted rate of $24.50 per month (versus a regular price of $34.95 per month), or $270 for a year (equal to $22.50 per month). Blade doesn't sell games, but lets users connect to digital game retailers such as Steam.
The cloud-based Shadow is a Windows 10 PC that runs an Intel Xeon chip with 12 gigabytes of memory, 256GB of storage, and an Nvidia GPU, and is supported by a 1 Gbit/s down by 100 Mbit/s upstream connection at the data center. Users can connect in via any desktop PC, laptop, Mac, tablet, smartphone or even via a smart TV using dedicated apps.
For consumers who still need a physical piece of PC hardware to attach to a monitor, Blade also sells an optional, low-power in-home device, called the Shadow Ghost that can connect to the virtualized PC in the cloud. The Shadow Ghost serves as a hardware interface with 4K capabilities, integrated WiFi, Bluetooth and HDMI 2.0, and ports for gaming peripherals. That optional lightweight CPU, which costs $139.95, can serve as a host for the gaming PC and essentially take the place of a hulking tower gaming PC.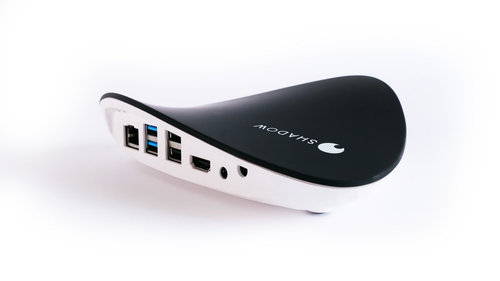 Per stats posted on the Blade site, its service supports about 36,000 users, is available in seven countries, and is underpinned by five data centers.
The Charter connection
So, what is Charter's role and interest in teaming up with Blade?
Charter declined to discuss any of the future-facing technology or marketing aspects of the partnership with Blade. It's possible that Charter will resell the Shadow service to its broadband subs or maybe build that into a gaming tier of some sort. It's not clear if Charter will end up hosting a portion of Blade's infrastructure on its own network hubs or data centers.
"This combination will bring a superior experience to Shadow users on Charter's network and further differentiate Charter from its competitors by extending powerful computing needs to our customers whether they be the most avid gamer or are simply looking for enhanced personal computing experiences," Andrew Ip, SVP of engineering technology and innovation at Charter, said in a statement.
Blade CEO Asher Kagan called the partnership with Charter "the missing communications link in our service delivery cycle."
The Charter-Blade partnership is coming online as the network edge becomes the new frontier of the content delivery network, and as cable operators and other ISPs seek out new broadband services and features that extend beyond just speeds and feeds.
For example, Haste, a startup that has developed a low-latency service for gamers, has been making the rounds with cable operators, pitching them on the idea of offering Haste in a premium broadband tier for the gaming crowd, and possibly integrating Haste's software into their networks. (See Haste Sounds Out ISPs on Low-Latency Service for Gamers .)
Haste has also teamed with Edge Gravity, a unit of Ericsson AB (Nasdaq: ERIC), that operates a global edge platform that links a core network of data centers with the last-mile network of partners that include cable operators, telcos and mobile service providers. Edge Gravity, which views online gaming acceleration as target market segment, has Haste running in its nodes. (See Ericsson Takes Startup Approach With 'Edge Gravity' .)
— Jeff Baumgartner, Senior Editor, Light Reading