Frontier Communications management's decision to suspend its quarterly dividend payment and use the cash to accelerate debt repayment has sent its stock plummeting almost 25% today, the day after it announced fourth-quarter 2017 earnings that included a $1 billion loss.
Frontier Communications Corp. (NYSE: FTR) revenue was down 8% quarter over quarter to $2.2 billion, but CEO Dan McCarthy told the investment community that Frontier is beginning to staunch the bleeding of FiOS customers that it acquired from Verizon. He also promised a more aggressive marketing campaign featuring greater access to higher speed services and a "more competitive offer" to consumers.
Since acquiring Verizon's FiOS properties in California, Texas and Florida -- which Frontier dubs CTF FiOS -- the company has struggled with retention, losing 600,000 customers in the first year after the deal. McCarthy said Frontier has reversed that trend, although the company does continue to shed legacy DSL customers.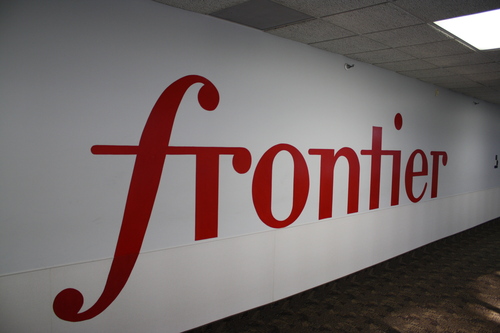 "In the fourth quarter, we extended our multi-quarter trend of achieving improving CTF [California, Texas and Florida] FiOS net additions and churn," he said, according to a Seeking Alpha transcript. "FiOS data net additions were broadly stable and in two CTF markets, we have already achieved positive net additions. We are near stability on the CTF FiOS space of customers and expect positive growth of FiOS data subscribers in 2018."
Frontier has cut in half the decline in its legacy consumer revenues, from $10 million to $5 million, McCarthy noted, and reduced its legacy customer churn to 1.83%.
The board decision to suspend the quarter dividend was unanimous, McCarthy said, and will enable Frontier to apply $250 million to its debt. This comes in addition to the $110 million debt buyback in the fourth quarter and other credit agreement amendments.
---
You're invited to attend Light Reading's Big Communications Event – the ONE event that delivers fresh perspective on the rapid transformation of the telecom industry and the road ahead. We'll see you May 14-16 in Austin – communications service providers get in free!
---
Frontier was particularly hammered on customer service in the post-Verizon FiOS acquisition era, and has deployed a new customer interaction platform, called Pega, at its call centers to try to improve that picture. McCarthy touted some of those improvements to date to the analyst community.
"We implemented a range of initiatives on the Pega platform that together have improved the customer experience, improved customer care, increased retention and continued to drive higher customer acquisition, all while reducing marketing expense," he said. "These tools are standardizing the capabilities of our customer service representatives, resulting in more consistent experiences and outcomes."
On the commercial services front, revenue was $941 million, down $17 million, or 1.9%, quarter over quarter. But McCarthy said most of that decline was registered in the wholesale business, particularly in backhaul. The company saw stable to improved trends in the small, medium and enterprise business realm, and expects continued improvements in the commercial sector in 2018, according to CFO Perley McBride.
— Carol Wilson, Editor-at-Large, Light Reading